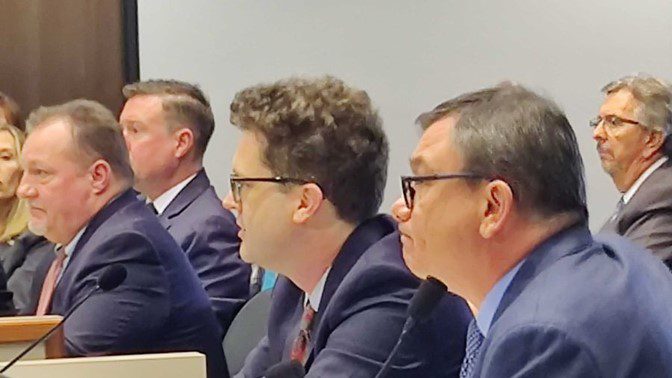 6 months into pay dispute, Hillsborough schools and teachers call in a referee
A hearing master will take a side or broker a compromise, but the final decision will rest with the School Board.
Tampa Bay Times | By Marlene Sokol | December 8, 2022
Teachers and administrators in Hillsborough County are taking their pay dispute to a third party in hopes of resolving an impasse that began in July.
In an hours-long session before a hearing master Thursday, the Hillsborough Classroom Teachers Association laid out a case for $13 million in pay raises this year. Union leaders used statistics to show that, with cost of living factored in, Hillsborough teachers earn less per hour than their counterparts in other large districts.
They then used budget information to show the district's reserves have been better than projected in recent years. And at the rate high-seniority employees are leaving, they said, the district can afford the raise.
Without a satisfactory response, the district risks continued teacher shortages that are hurting its ability to educate nearly 200,000 students, they said.
"The students of Hillsborough County Public Schools are adversely affected by the lower number of working professionals to meet their growing needs," said union president Rob Kriete. "The employees are insulted and they're frustrated."
Heading into the winter holidays, Kriete said, the district has "a workforce full of employees on the verge of quitting."
A schedule of teacher pay raises is advertised on the district website, leading teachers to say the district is breaking a promise to them by holding back. But, despite what is posted, teacher pay is bargained every year.
The district, citing economic hardship and ongoing state scrutiny of its spending, has offered the union the equivalent of a year of conventional raises. But the money would come in supplements that would not necessarily be repeated in future years.
The district used pay supplements in 2021-22, and originally wanted to extend that practice for a second year. Management later agreed to one year of conventional raises and a second year of supplements.
But the union does not want its members to be a year behind when they return to the bargaining table in 2023. Instead, teachers want full credit for their years of service.
Rebutting the union's presentation, school district attorney Jeff Gibson said, "we believe the union is vastly oversimplifying these issues."
Gibson noted that federal COVID-19 relief funds altered the reserve amounts, making the union's statement about affordability "frankly disingenuous."
He said it is important to consider the pressure Hillsborough has been under since 2021, when the Florida Department of Education told the district that "its finances were at a critical level and, in fact, threatened to take over the district if it did not get its house in order."
Chief Financial Officer Romaneir Johnson described the bleak financial condition she encountered when she was hired in 2021, and how she had to create a fiscal recovery plan.
"We're still being monitored month to month," she said. "You don't ever want to be in a situation where you can be taken over, or you can't pay people and you have to start making cuts."
Jerry Ford, a financial advisor for the district, spoke about the precarious nature of school district funding, the fluctuation throughout the year in reserve levels, and the way bond rating firms have lowered Hillsborough's credit ratings because of what they consider a structural budget imbalance.
Graham Picklesimer, the union's executive director, tried to pin Ford down on how those lower credit ratings might affect the district's ability to do its work. Ford said investors would have less confidence in the district's bond issues. "It's a breach of faith, in my opinion," he said.
But, he acknowledged, "we have no plans to issue debt over the next fiscal year."
The two sides disagreed on whether the district is doing all it can to transfer capital funds into its operating account, which would free up money to pay the teachers. Picklesimer presented data that showed Hillsborough's transfers are low, relative to other districts. Johnson insisted the district is performing all the transfers it can under the law.
They also disagreed on whether it is responsible to consider savings from employee attrition when preparing a budget.
Hearing master James Stokes, after reviewing written summaries from both sides, will issue an opinion on whether the union should receive what it is requesting, accept the district's offer or if there is room for compromise.
Stokes' ruling will not be binding.
But union leaders say they take comfort in the fact that the seven School Board members will have to either side with them or vote against them at a public meeting. Four of the board members — Nadia Combs, Henry "Shake" Washington, Jessica Vaughn and Lynn Gray — were elected in 2020 with strong support from the union.
Factoring into the dispute is a disadvantage Hillsborough faces when it comes to funding available for teacher pay.
Districts in Florida have increasingly been successful in getting voters to approve special property taxes for the schools. Such taxes now exist in Pinellas and Pasco counties.
In Hillsborough, a local option tax referendum was narrowly defeated in August.