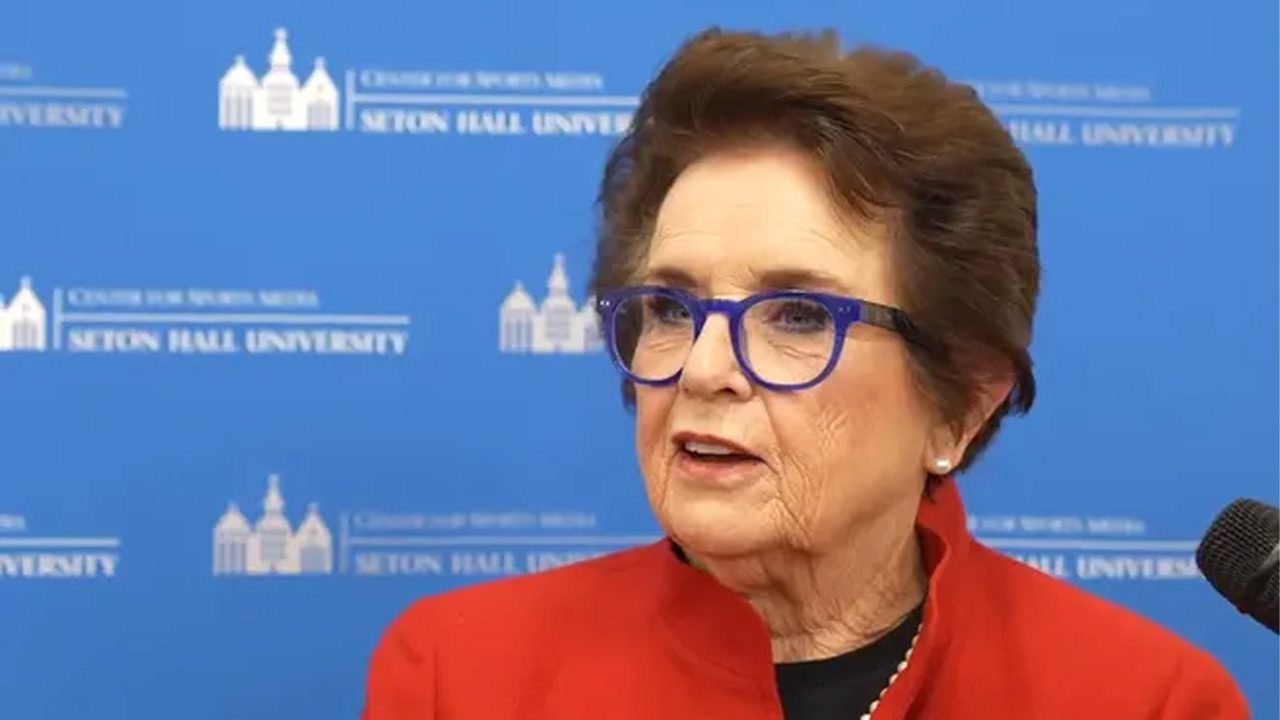 Billie Jean King kids' book under review in Leon school district after parent complaint
"I am Billie Jean King," a children's book by Brad Meltzer, is under review in Leon County
Tallahassee Democrat | By Ana Goñi-Lessan | May 9, 2023
Florida's capital city school district is reviewing a book after a parent complained about its LGBTQ content.
"I am Billie Jean King," a children's book by Brad Meltzer located in three elementary school libraries, is being evaluated by administrators to determine whether it's age appropriate, according to district spokesperson Chris Petley. The book remains on the shelves during the review process.
"Leon County Schools is committed to following state statute and board policy when reviewing media center materials," he wrote in a statement.
While other districts have pulled multiple books off of their shelves and school boards have even voted on book bans, this is only the second book Leon County has had to review. Deerfield Beach resident Chaz Stevens, an activist, asked all 74 school districts to review the Bible in April of last year in response to the Curriculum Transparency Act.
The law, signed by Florida Gov. Ron DeSantis, requires districts to catalog every book on their shelves and put a formal review process in place for complaints.
Neither Florida Department of Education nor the governor's office have called for any bans on books, but the law has created a chilling effect in some school districts, where media specialists have erred on the side of caution and pulled books without review in fear of potentially breaking the law.
"Every district is interpreting it all differently," said Jen Cousins, cofounder of the Florida Freedom to Read project, a nonprofit that opposes censorship in public schools. "That's where all the problems are coming in."
DeSantis has called book banning a "hoax," and blamed the media, not the law, for the preemptive pulling of texts from school library shelves.
"They're lying to you," he said at a press conference in late February.
'You can't help who you fall in love with'
King is most known for winning the "Battle of the Sexes" match against Bobby Riggs in 1973, but the tennis legend is also an activist for gender equality and LGBTQ rights.
King, who was married to sports promoter Larry King, was forced to come out to the public about her sexuality in 1981.
The complaint about the King children's biography, rated 4.8 stars on Amazon, came from a parent at Hawks Rise Elementary School.
The book includes a page that describes how King fell in love and married her wife, Ilana Kloss.
"Eventually, Larry and I stopped being married and I fell in love with a wonderful woman named Ilana," King's cartoon depiction says in the book. "You can't choose who you fall in love with. Your heart will tell you."
The parent complaint, dated April 25, was also filed 10 days after King criticized DeSantis and the Parental Rights in Education law, also known as "Don't Say Gay" by critics.
"I think it's sad," King said in Delray Beach. "I'm very big on inclusion, everybody being their authentic self. If you heard my personal journey, which I thought I was straight, I realized later in life I wasn't. I had to figure out who am I, who is my authentic self. Going through that journey just for me personally, the important thing is to be welcoming to everyone."
King's book is part of "Ordinary People Change the World," a series of illustrated children's biographies. Other books in the series include stories about the lives of chemist Marie Curie, Rosa Parks, Abraham Lincoln and Albert Einstein, among others.
The author of the book series has condemned book bans on his Twitter."Fight for books. Fight for stories," Meltzer wrote, along with a video post explaining the history of banned books in the United States.
"That's what all book bans are always about, power and control and the people losing it," he said in the video post.
What's next for 'I Am Billie Jean King'?
The Leon County review process states the parent complaint heads to school administration first. If unresolved, the complaint goes from the principal and up the chain of command to the superintendent. The superintendent will then meet with the parent. If they cannot agree on an outcome, the decision goes to the Leon County School Board for a hearing within 30 days.
Policy states the board's decision is final.
The book is still on shelves in the three elementary schools while it's under review, according to LCS policy 2522, Petley said. The superintendent is currently in discussion with the parent.
A new bill passed during this year's legislative session, however, would reuire districts to pull texts within five days of the complaint and remain off shelves during the review process. The bill has not yet been signed into law.