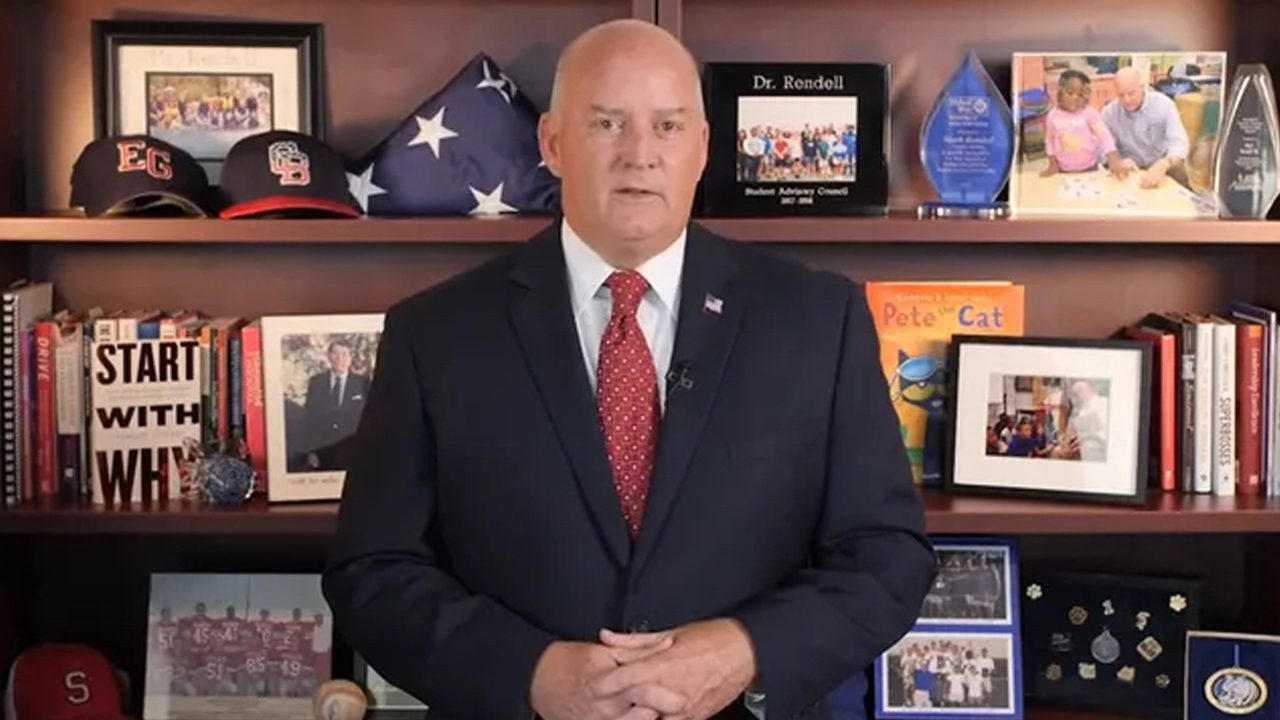 Brevard School Board chooses four finalists in superintendent search
Florida Today | By Finch Walker | April 18, 2023
The finalists will come for in-person interviews April 27 and 28.
Four finalists for Brevard Public Schools' new superintendent were chosen Tuesday morning at a school board meeting in preparation for next week's in-person interviews.
The candidates, chosen from a list of 11 semifinalists, are Scott Schneider, Mark Rendell, John Stratton and Jason Wysong. Board members were asked to submit their choices for finalists, with four board members selecting Schneider and three selecting Rendell, Stratton and Wysong.
In-person interviews will be held with the candidates April 27 and 28, with a community meet-and-greet scheduled for 6 p.m. April 27 at the Brevard County school board office.
Almost all board members were happy with the selection, though board member Gene Trent opposed the selection of Stratton. Trent cited concerns about a March 24 incident involving a teacher who experienced a mental health crisis and was removed from her classroom. Though the teacher was cleared to return to the classroom, she was later removed again following concerns raised from parents.
In an April 13 letter sent to Hernando County students and families, Stratton said the incident was under investigation and that the teacher had been removed from class following the release of "not previously known" information by the Hernando County Sheriff's Office.
In addition to the four finalists, Board Chair Matt Susin pushed for a fifth, specifically semifinalist J. Rebecca Raulerson.
"This is a male-dominated superintendent search," he said. "I understand that we go with the best experience and everything else … I just think that there's a perspective that a female superintendent or an applicant can give that sometimes some of the male applicants can't."
Board member Jennifer Jenkins opposed this, saying that should have been a priority earlier.
"If the priority was to have female representation, then there would have been more than two females in the top 11 in the first place," she said. "It's wonderful to think about that during the process, but that is not a justification to push somebody forward. That actually doesn't benefit females to do that."
Following the in-person interviews, Brevard's superintendent is scheduled to be selected on May 2 at a school board meeting. His contract will be approved at a May 9 school board meeting.
Who are the finalists?
Scott Schneider works as the chief of schools in Duval County Public Schools, a position he has held since 2021. Prior to that, he worked as region superintendent of high and alternative schools from 2019 to 2021, and principal of Robert E. Lee High School in Duval County from 2011 to 2019. He holds a master's in education leadership from University of North Florida. He was awarded Administrator of the Year honors by the Florida School Counselor Association in 2017, as well as the Laurel K. Anderson Award by the First Coast Counseling Association the same year.
Mark Rendell has 30 years in public education, most recently working as principal at Cocoa Beach Junior-Senior High School. a position he has served in since 2019. Before that, he worked in numerous positions, including superintendent of Indian River County's school district; deputy superintendent for St. Lucie Public Schools; assistant superintendent in the same district; principal or assistant principal at multiple schools around the country, including four in Brevard County; adjunct professor at Nova Southeastern University; and social studies teacher for Arlington Public Schools in Virginia and Brevard Public Schools.
Rendell holds an Ed.D in educational leadership from University of Central Florida.
John Stratton is the superintendent of Hernando County Schools, a position he has served in since 2018. Previously, he worked as Hernando County Schools' executive director of business services, the district's executive director of academic services and principal or assistant principal for four schools within the district between 2005 and 2016. He also worked in several positions in Citrus County, including as a behavioral/staffing specialist and ESE teacher, and also worked as an ESE teacher at Hamilton Disston School in Pinellas County.
He holds a master of education in educational leadership from the University of South Florida.
Jason Wysong has been the deputy superintendent for Seminole County Public Schools since 2021. He has worked in the district since 2007 in various positions, including executive director of instructional excellence and system equity; executive director of education pathways and strategic partnerships; director of education pathways and strategic partnerships; coordinator for the Race to the Top, differentiated accountability and response to interventions; assistant principal at Lake Brantley High School; and dean of students at the same school. Prior to coming to Seminole County, he worked as a social studies teacher and debate coach at Trinity Preparatory School in Winter Park and Cypress Creek High School in Orlando.
He holds an Ed.D in educational leadership from University of Central Florida, as well as an Ed.S in educational leadership from University of Central Florida.