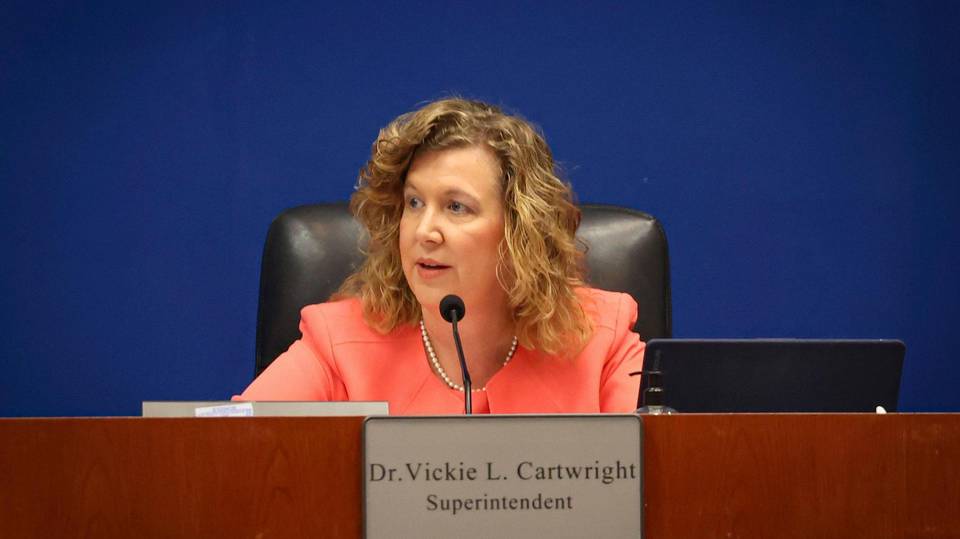 Broward school board pays ousted superintendent almost $268,000, names interim
Miami Herald | By Grethel Aguilar | February 7, 2023
The Broward County School Board agreed Tuesday to pay Superintendent Vickie Cartwright almost $268,000 in severance, $100,000 less than what was negotiated, after it scrapped plans to keep her as a consultant for 60 days. She will leave immediately.
The board also named Earlean Smiley, a longtime district administrator and former principal, as interim superintendent.
The board voted 7-2 to name Smiley, 71, a retired former deputy superintendent and former principal at Blanche Ely High in Pompano Beach, as interim superintendent. The board and the district's general counsel will begin negotiating with Smiley, whose name has surfaced among board members over the past few months as Cartwright's replacement.
Board chair Lori Alhadeff, vice chair Debra Hixon, Sarah Leonardi, Brenda Fam, Nora Rupert, along with Torey Alston and Daniel Foganholi, the two Gov. DeSantis appointees to the board, voted affirmatively. The two dissenters were Allen Zeman and Jeff Holness.
Because Smiley isn't a current Broward district employee, the board had to appoint a "tasked assigned" superintendent, meaning that person will return to her post after the interim is officially hired. Board members named associate superintendent Valerie Wanza, who has been with the school district since 1992.
"We are prepared to ensure that, regardless of the timeframe that I do sit in this seat, a runway will be securely cemented for [Smiley]," Wanza said after the vote.
CARTWRIGHT'S CLASH WITH DESANTIS BOARD APPOINTEES
The moves cap a tumultuous tenure of Cartwright as superintendent. Her severance agreement comes a year practically to the day — Feb. 9, 2022 — from when she was hired as the first woman superintendent of the nation's sixth-largest school district. The nine-member board voted unanimously to approve the severance package Tuesday.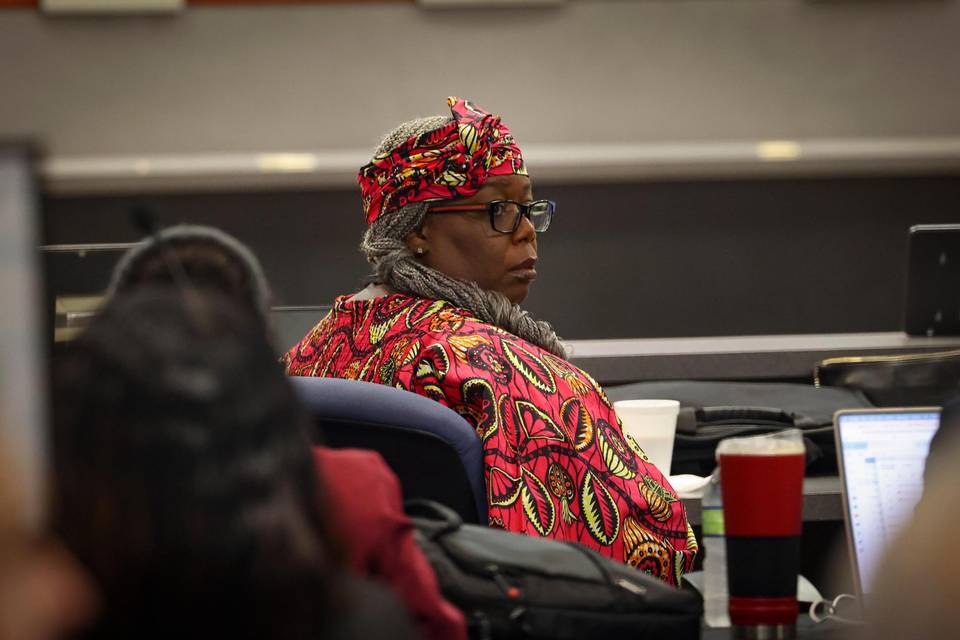 Cartwright's departure comes after a tempestuous six months that began when Gov. DeSantis removed four sitting board members in August and appointed four GOP allies to the board, citing a grand jury report that reprimanded the district for a school bond construction program that ballooned to about a billion dollars, from $800 million.
The four appointees joined a fifth DeSantis appointee whom the governor appointed last April to replace a board member who resigned to run for state senate. The five appointees gained a majority on the board and made life difficult for Cartwright. They scolded her in October over audit reports, fired her in November in a late-night meeting, and with a new board in place after the Nov. 8 elections, rescinded the firing and rehired her with the idea that she would report back in January.
Finally, at the end of January, the board and Cartwright agreed to part ways.
Cartwright, 52, who became interim Broward superintendent in August 2021 and permanent superintendent in February 2022, was the first woman to run the Broward school district in its 107-year history. Her $350,000 annual contract was slated to run through Dec. 31, 2024.
Her November firing followed two audit reports revealing that longtime vendors — one that distributed caps and gowns and another that offered education management and training services — overcharged the district and parents at least $1.4 million.
Cartwright, however, cast doubt on that being the motivation behind her firing, pointing to a surprise visit from the state Department of Education a day before the January board meeting.
"I would just say, 'Look at it objectively and come to your own conclusions,'" she said at the January meeting.
Early into her role as interim, Cartwright clashed with DeSantis when the board enacted a mask mandate at the start of the 2021-22 school year. At the time, new COVID cases in Florida were topping more than 20,000 a day statewide due to the delta variant surge in the virus. The board, along with Miami-Dade's board and a few other school boards around the state, rebuffed DeSantis' July 2021 executive order prohibiting mandates in schools.
Cartwright replaced Robert Runcie as superintendent. He stepped down after he was indicted and charged in April 2021 with lying to a statewide grand jury investigating the district. He pleaded not guilty. Shortly thereafter, he left the district with a $754,900 separation agreement.
NEW TEMPORARY LEADERSHIP
Smiley is taking over until the district hires a new superintendent, a process than can take about eight months, according to David Azzarito, the district's executive director of human resources and equity. In January, the school board voted unanimously to retain McPherson & Jacobson, a Nebraska-based search firm, to conduct a national search for a new superintendent. The district is paying the firm $50,000.
Smiley, who has been running an educational consulting firm, started her career with the district in 1974 as a teacher. Over the years, she rose to assistant principal, high school principal and deputy superintendent for curriculum and instruction. She also was superintendent for McCormick County Public School District in South Carolina from 2010 to 2013.
Smiley's name has been brought up as a possible interim superintendent on three different occasions: by Alston in November, by Alhadeff in December and most recently by Foganholi, who had led the effort to fire Cartwright in November. DeSantis appointed Foganholi to the board's District 1 seat in December, replacing Rodney "Rod" Velez, whom voters elected Nov. 8 but who couldn't hold office because of a former criminal conviction. To be an elected official, a convicted felon has to have his or her civil rights restored, and Velez hadn't done that.
This is Foganholi's second stint on the board. DeSantis had also appointed Foganholi in April to the board's District 5 seat to replace Rosalind Osgood, who resigned to successfully run for state senate. But he could not run for the District 5 seat in November as he did not live in the district. (Appointees don't have to live in the district, but elected officials do.)
Foganholi told the Miami Herald on Monday that Smiley's track record speaks for itself.
"She can take us to a place where we want to be again," he said. "We want to be an A district. We want someone who is going to be a bold leader."
Holness had proposed Ernie Lozano, the district's chief of staff, for interim. Lozano has worked in the school district since 1998, starting as an elementary school teacher and later becoming assistant principal and principal at several schools. The board did not vote on his motion.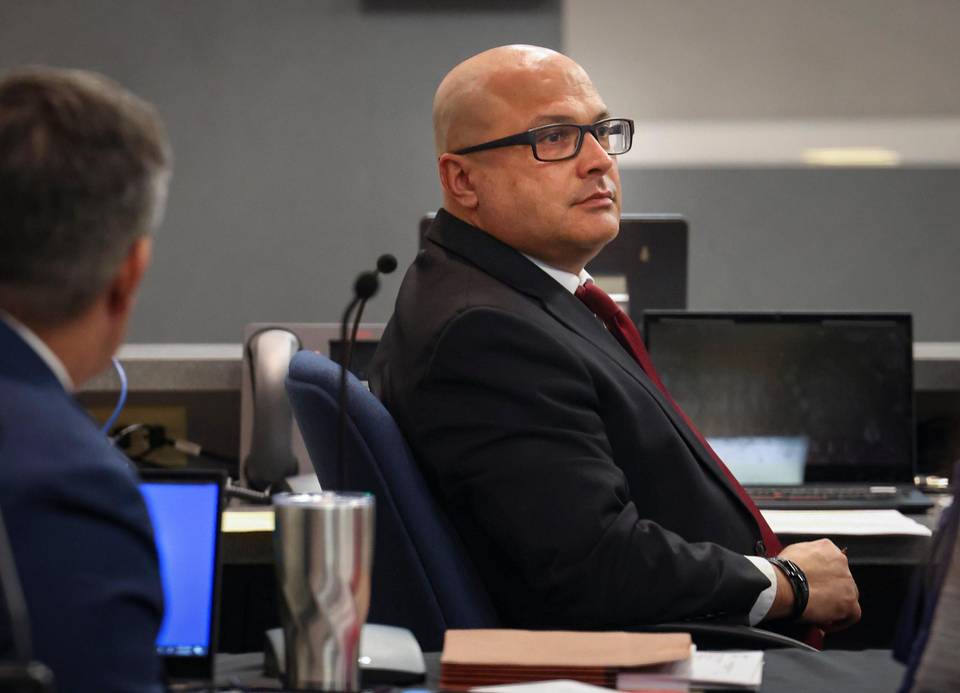 In 2017, Lozano became a director at the Office of School Performance and Accountability before moving on to the executive director position in charge of behavioral threat assessments.
As the interim, Smiley will not be eligible for a permanent role. The negotiated contract will be discussed by the board on Feb. 15.