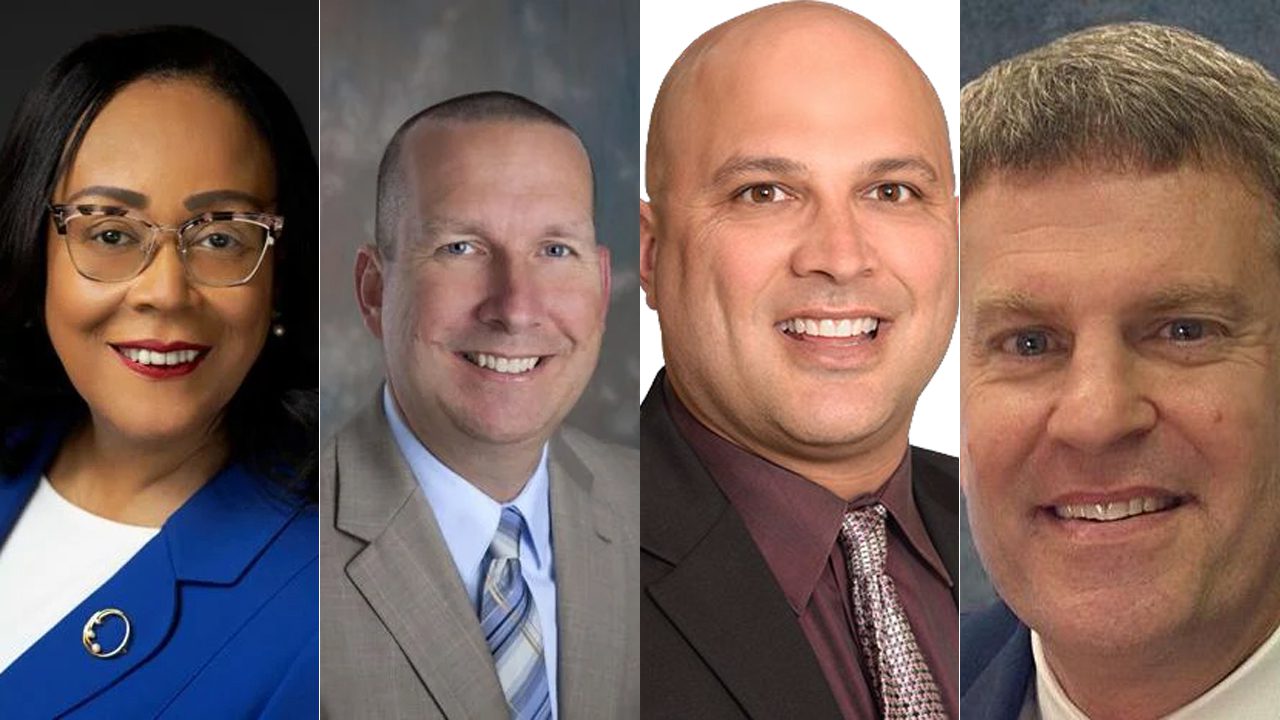 Charlotte County School Board expected to select next superintendent Tuesday
Sun Port Charlotte | By Staff Report | May 9, 2023
PORT CHARLOTTE – The Charlotte County School Board meets Tuesday night to pick its next superintendent.
The meeting is set for 5:30 p.m. at 1445 Education Way, Port Charlotte. The public is allowed to speak.
The four finalists are: 
• Kim Moore, assistant superintendent of Career/Innovation Progress in Pasco County Public Schools.
• Lemon Bay High School Principal Bob Bedford.
• Ernie Lozano, executive director of Behavioral Threat Assessments at Broward County Public Schools.
• Mark Vianello, chief operating officer of Marion County Public Schools.
Superintendent Steve Dionisio announced in November he would retire this summer.
The School Board hired the Florida School Boards Association to sift through applicants and consult on the search.
The final four candidates were interviewed by the board Thursday, followed by a meet-and-greet evening session with the community. Finalists were then interviewed one-on-one by board members Friday.
The board is discussing the selection process at a workshop Tuesday in advance of the evening meeting.
On Tuesday night, the board is expected to select which candidate will be offered a three-year contract. The salary range to be negotiated is $175,000 to $225,000.