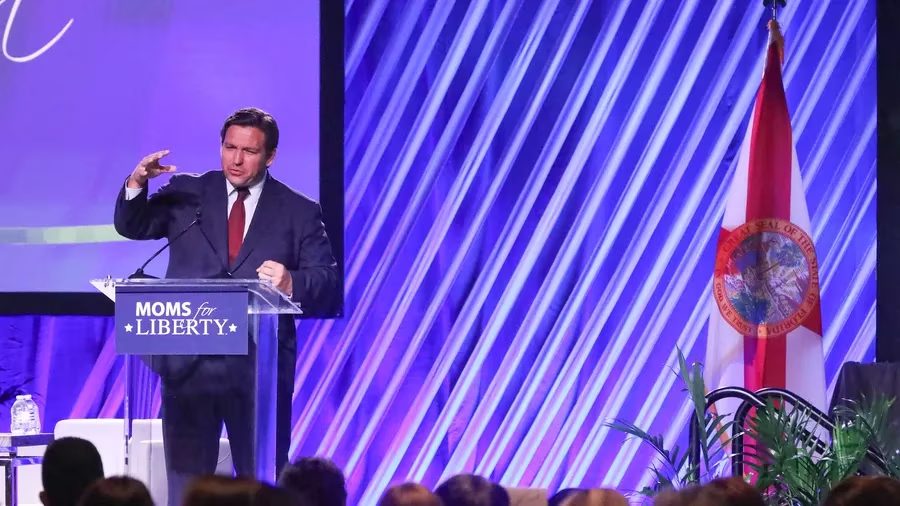 DeSantis targets 4 Tampa Bay area school board members in 2024 election
Tampa Bay Times | By Jeffrey S. Solochek | February 22, 2023
He met with Republican officials, Moms for Liberty leaders before announcing the push on Fox News.
Gov. Ron DeSantis is looking to extend his influence over Florida's local school boards.
Using Fox News as a platform this week, DeSantis unveiled a list of 14 incumbent board members from throughout the state he will target to defeat in the 2024 election.
They include Nadia Combs and Jessica Vaughn in Hillsborough County, and Laura Hine and Eileen Long in Pinellas County.
He compiled the list while meeting with top Republican lawmakers, including House Speaker Paul Renner, and Moms for Liberty co-founders Tina Descovich and Tiffany Justice, among others. Also present was state education commissioner Manny Diaz Jr., a former Republican state senator who now oversees the Florida Department of Education, which is supposed to collaborate with school districts.
The governor's attempt to tip the scales in school board races is not new. In 2022, he campaigned for candidates he considered in line with his political agenda, and all but a handful won their races.
But this time around, the governor is calling on voters to dump sitting board members, regardless of whether they had stated their election plans or faced any announced challenger. The primary criteria, according to Fox, is to oppose incumbents who "do not protect parental rights and have failed to protect students from woke ideologies."
DeSantis has pushed Florida to limit lessons on race and gender, and to remove books from schools that some say contain pornography, as he approaches a likely bid for the Republican nomination for president. His opponents have accused him of creating a false impression about public schools as a way to stir an ultra-conservative base.
The Tampa Bay area school board members who now have the governor against them said they would not be dissuaded by his partisan stance on the nonpartisan races.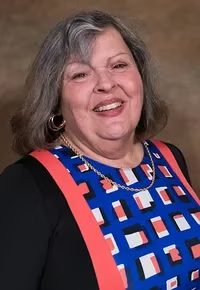 "I'm still going to go forward," said Long, 61, who retired from a four-decade teaching career before joining the Pinellas board in 2016.
During her tenure, Long has been a vocal supporter of teachers and unions. Lately she has spoken against removing books from school shelves. At the same time, she did not back continued masking during the height of the pandemic, saying she would not violate the law.
"I'm going to keep doing what I'm doing, and the people will make a decision," Long said. "I have a right to be a (no party affiliation). I do lean a little bit more to the right than the left, but that's my choice as an American…. I'm very disappointed (DeSantis) hasn't even asked me about anything."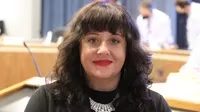 Vaughn, 45, who has long been involved in Hillsborough progressive Democratic politics, said she viewed her inclusion on the list as a badge of honor. She has continued to speak forcefully for the rights of minority, low-income, LGBTQ and neurodiverse students.
"From what I've seen of the governor, he's more interested in punishing people that don't agree with him than focusing on policies that are actually going to help his constituents," Vaughn said Wednesday, adding that she is not surprised to be a target.
Combs, 52, who defeated a pro-business incumbent to win her Hillsborough seat, said she was surprised. Unlike Vaughn and some of her other colleagues, Combs, in her second year as board chairperson, has increasingly made an effort to operate within the often-changing guidelines handed down by the state.
"I've worked really hard to make sure this district is making the right decisions," such as a recent call to hire in-house attorneys for legal advice, she said. "Right now I'm probably the most fiscally conservative person on the board."
Hine, 47, said she welcomed the high level attention being paid to public education. A military veteran who runs the James Museum of Western and Wildlife Art in St. Petersburg, Hine called the system critical to democracy and said she has worked to support a "strong, leading-edge and stable" Pinellas district.
Since joining the board, she has not made many controversial moves, though she did call for additional discussions about continued masking during the pandemic. Some in the community were upset that during the 2020 election, Hine started out as a registered Republican and then shifted to no party affiliation as she ran to the left of conservative Stephanie Meyer, who won a seat two years later as a candidate supported by Moms for Liberty. Hine said her party shift was "not a carpet-bagging political move," but one that was in line with her values.
"I welcome sharing who I am and what I believe in with any voter in any forum in Pinellas County and beyond," said the mom of two school-aged children. "Our democracy and who we elect to serve it is a serious matter, not a game. Voters interview candidates and decide who to hire. I have raised my hand and I welcome their questions."
Neither Hillsborough member has said definitively if they will seek re-election in 2024.
Combs said if she leaves the board, it will be for other personal and professional reasons. Vaughn said families in her district, which include some of Hillsborough's wealthiest communities, appreciate her hard work and attentiveness even when they do not share political views.
"When something like this happens, it does make me want to run again," Vaughn said.