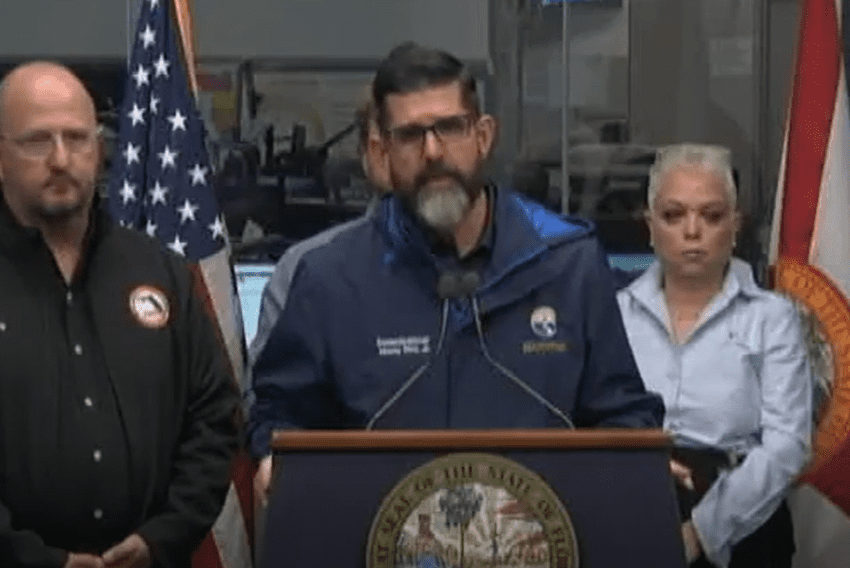 Ed Commissioner Diaz: Some Ian-hit school districts may struggle to reopen this week
Florida Phoenix | By Danielle J. Brown | October 3, 2022
Thousands of public school students may not be able to return to classrooms in Southwest Florida until next week, following the effects of Hurricane Ian, Education Commissioner Manny Diaz, Jr. said in a press conference Monday.
He outlined the school districts for Lee (public school enrollment: 97,264), DeSoto (4,568), Charlotte (16,400), Sarasota (43,896) and Hardee (4,941) counties as "probably having the most to deal with" before reopening their campuses.
That's because damage to those areas due to Hurricane Ian's deadly attack face obstacles such as water, power connectivity issues, building safety and flooding.
"At the height of the storm, we had 59 school districts that were closed for at least one day bracing for hurricane impact or serving as shelters," Diaz said in Tallahassee Monday. "And now, 46 of those districts are back in school as of today with nearly all opening by the end of this week."
A total of 167,069 public K-12 students will need to catch up later in the school year following the hurricane, according to enrollment data from the Florida Department of Education.
"All weekend, I spent time in Southwest Florida…they're (school districts) all at different stages and dealing with different issues," Diaz said. "From continuing to run shelters, to transitioning out of shelters, to doing assessment of the properties, making sure power's back on and communicating the needs that they will have in order to get these schools reopened."
Part of the issue is that some schools are repurposed as shelters during hurricanes, and some people may still need temporary lodging.
Diaz explained that once schools are no longer being used as shelters, inspections will be made for potential damage to buildings to ensure they are safe for use. In addition, water and electricity would need to be reconnected before kids can return to those schools.
"Those in the hardest hit areas are, obviously, going take a little longer, but the goal is to get those students back to school, to return them to normalcy," Diaz said, "Because we know for the rest of the community, to be able to deal with the issues that are remaining, it's very important to have the kids back into school."
He did say that outside of the five districts previously outlined, most other school districts that have not yet opened are mostly waiting on power getting restored.
"So we will see schools opening throughout the week and school districts throughout the week," he said.