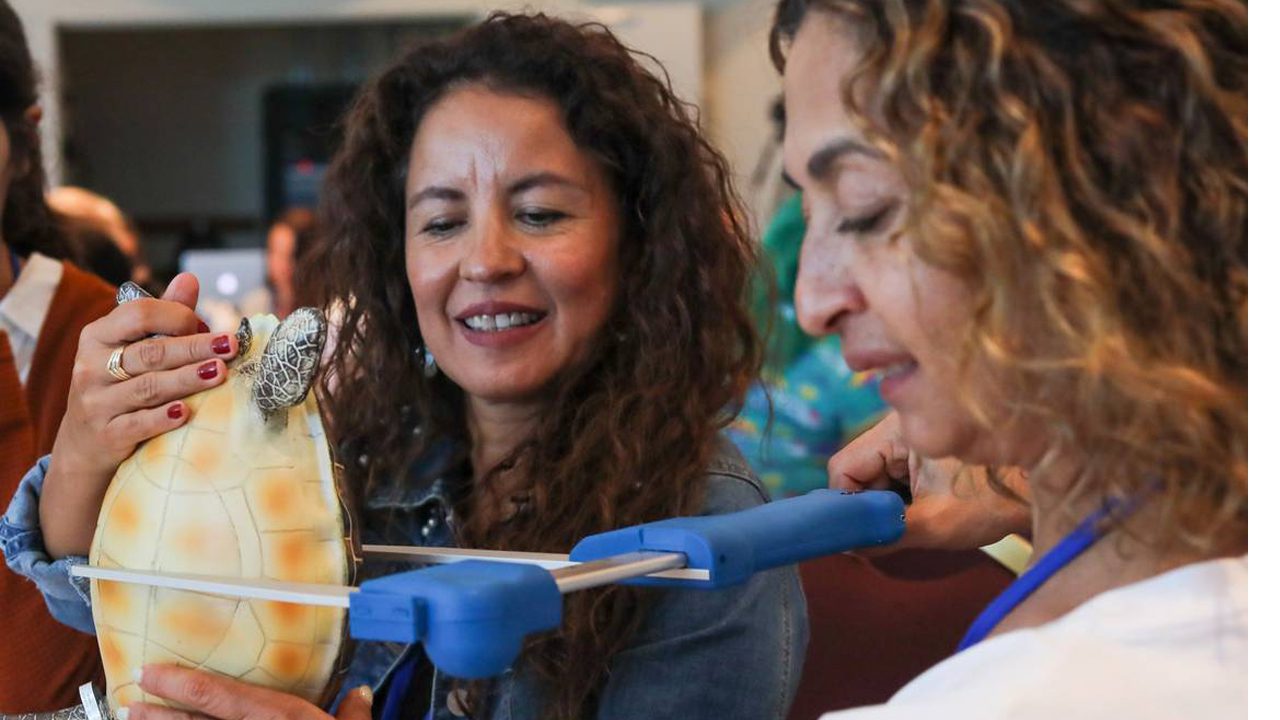 'Everglades literacy' lacking in many Florida schools. This program aims to change that
Miami Herald | By Ashley Biznazi | August 3, 2023
The Everglades — a sprawling complex system under pressure from development, pollution and climate change and home to endangered species and giant invasive snakes — sits literally in the backyard of tens of thousands of school children across South Florida.
But it doesn't get much, if any, mention in many classrooms.
"Personally I feel like in schools, they don't tell you enough about the Everglades," said Karen Rojas, a high school senior in Miami-Dade County.
Last month, 140 teachers attended a program put on by The Everglades Foundation, an influential environmental advocacy group based in Palmetto Bay, that aims to close that knowledge gap. The foundation has created what it calls "Everglades literacy" lesson plans. The free lessons, written by educators with guidance from scientists, check the boxes of curriculum requirements for kindergarten to 12 grade.
The idea is to inspire future generations to care about and protect a system that is far more than a mysterious, bug and gator-filled swamp that you drag out-of-towners to see when they visit. The varied ecosystems of the Glades store and filter Florida's water supply, serve as a buffer against floods and provide habitat for fish and endangered animals.
The plans , importantly, are specifically designed to mesh with existing science curriculum.
"We make sure whatever we are providing is aligned to what they are required to teach, not another thing to do," said Jennifer Diaz, vice president of education for The Everglades Foundation. "We are complimenting the work that has to be done in the classroom with vibrant and exciting hands on stem activities."
The foundation welcomed 140 Florida teachers from 16 counties to Florida International University's Biscayne Bay Campus last month for the sixth annual teacher symposium on the Everglades. In sessions throughout the day, teachers learned that mangroves were "superheroes" of the sea, about the Indigenous people of Southeast Florida and about sea turtle biology.
Shanna Lillis, a first-time attendee of the symposium and a teacher at the K-8 Conservatory School in Palm Beach, said it is up to teachers to make the choice to talk to their students about local ecosystems like the Everglades.
"I think the kids are happy to be empowered with the understanding of what they're hearing in the news and when they're seeing increased disasters," Lillis said.
Shanna Lillis, a teacher attending the Everglades Foundation teacher symposium to learn more lesson plan ideas for her students, measures the length of a mock sea turtle provided by the Inwater Research Group. Ashley Miznazi
Rojas, the sole student among the teachers, was invited to the symposium to represent the Everglades Foundation's high school leadership committee, which connects students at schools across the state.
"The Everglades Foundation teaches us that not only is Everglades restoration important, but things as simple as recycling can help us," Rojas said.
The lessons start with topics like animals, seasons and plants for elementary level and build up to more complicated issues like water quality management and restoration efforts for high schoolers. They also touch on challenges the Everglades face like sea level rise, salt water intrusion and the need to move more fresh water south through the system. The lessons don't yet use the words climate change, but a climate change lesson plan is in development.
"[Climate change] is still very politicized, and could be controversial. I believe that climate changes, but it's not necessarily the driving force of why we do what we do," Diaz said. "Addressing it isn't something we decided not to do, it just has been evolving so it's finding the best way to do that with teachers and school districts."
Other options for teaching climate change were encouraged at the symposium. The clean water charity, BLUE Missions Group, developed the virtual course CauseClass, a solutions-based approach to learning about climate change through documentary-style videos and activities.
The hope is that the lessons will help connect students to a place many have likely seen only through a car window crossing Alligator Alley or Tamiami Trail.
"Everglades literacy curriculum is stacked. I get to focus on the 'wow' factor and making sure the students are having fun while learning," Daniel Valle, a high school teacher at BioTECH at Richmond Heights in Miami-Dade County said. "As an educator in South Florida, we should be teaching about the Everglades. It is like a moral obligation."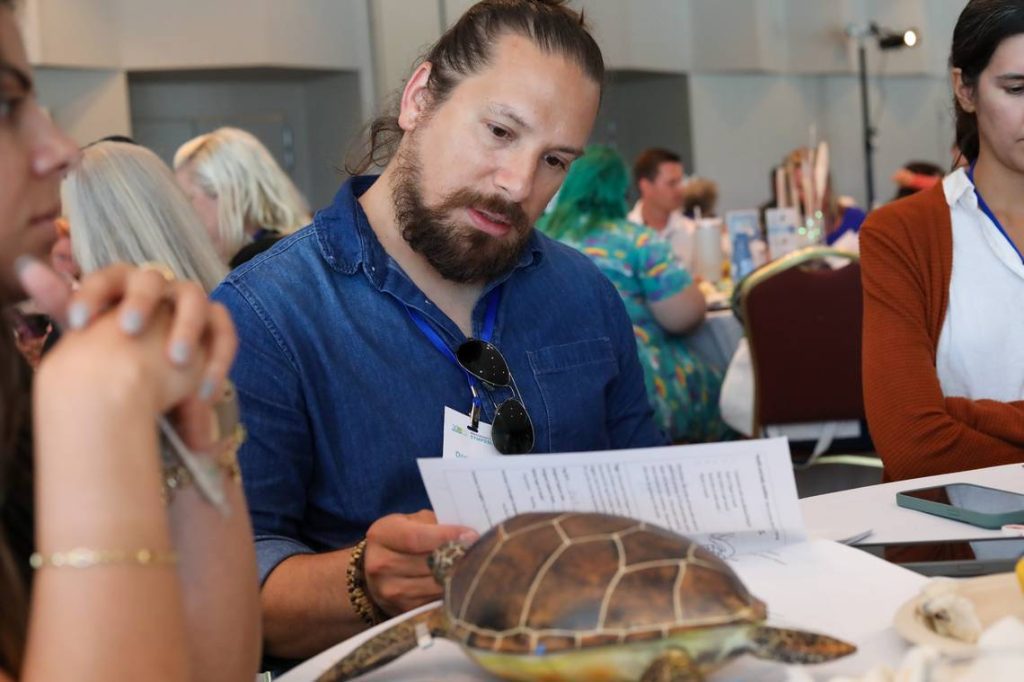 Daniel Valle reads a worksheet about sea turtle biology at the Everglades Foundation teacher symposium. Ashley Miznazi
This climate report is funded by the Lynn and Louis Wolfson II Family Foundation in partnership with Journalism Funding Partners. The Miami Herald retains editorial control of all content.