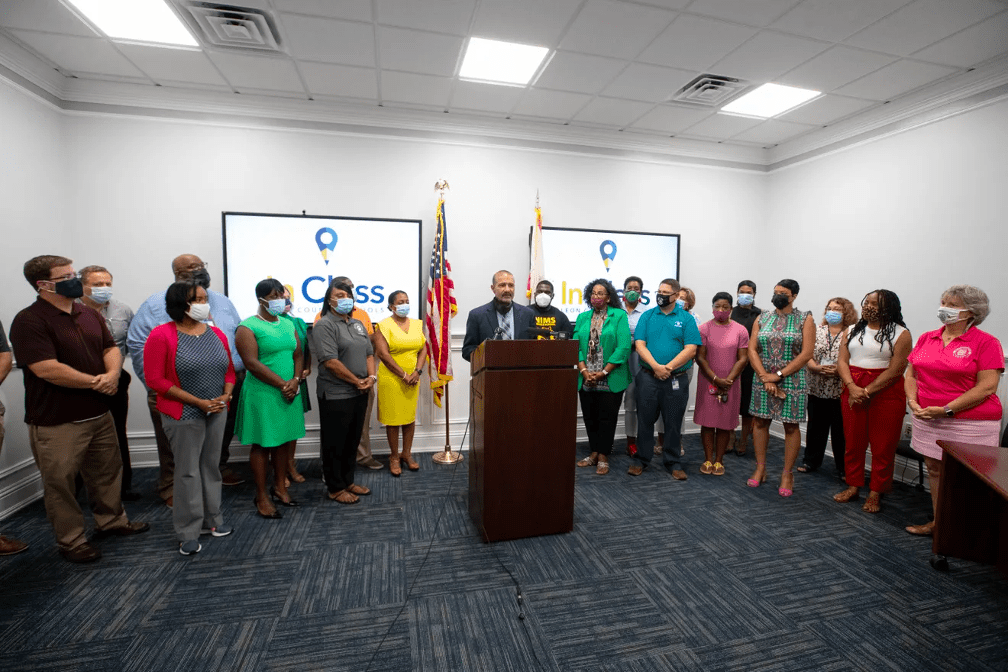 Florida education agency investigates Leon superintendent, pointing to 'personal views'
Tallahassee Democrat | By Ana Goñi-Lessan | January 25, 2023
Leon County Schools Superintendent Rocky Hanna is under a "preliminary investigation" by the state education department for allegedly infusing "personal views" into his work as the head of the school district.
In a certified letter on Dec. 22 from Randy Kosec, chief of professional practices at the Florida Department of Education, the agency alleged Hanna has failed to take "reasonable precautions to distinguish your personal views and those of your educational institution."
Hanna received the letter on Christmas Eve at his home, right before his family left for Mass.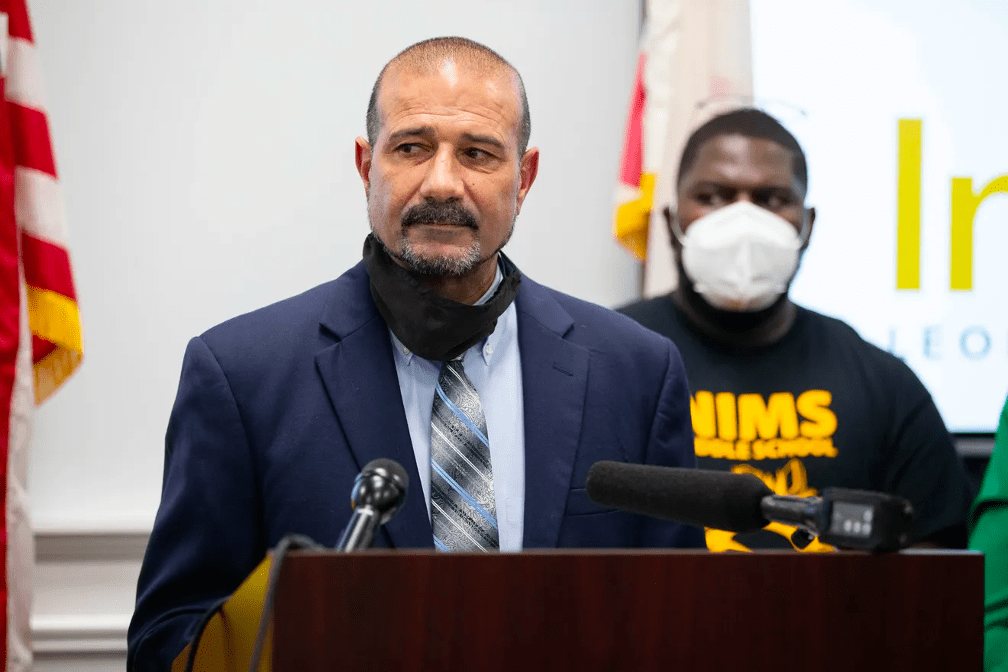 "I have always tried my best to be a champion for our children and to do things the right way in accordance with the law," he said in a statement provided to the Tallahassee Democrat.
The letter from the state was obtained by the newspaper after repeatedly reaching out to the governor's executive office and DOE about the investigation. Communication staff have neither responded to requests for comment nor provided a copy of the letter to the Democrat.
It is not known what personal views the Department of Education is targeting with the investigation, but Hanna has been at odds with the governor's office for years as school districts and their administrations have come under fire for pushing back against Florida Gov. Ron DeSantis' agenda.
Hanna, who has been superintendent since 2016, is not the first elected official to take heat from DeSantis' war on "woke ideology." Since 2021, the governor's administration has criticized and sought to oust leaders of local governments who haven't silently complied with DeSantis' views on parents' rights, critical race theory and abortion. The governor even removed the twice-elected Hillsborough County state attorney, accusing him of "incompetence and willful defiance of his duties."
The letter from DOE to Hanna states he is being investigated by the Office of Professional Practices Services to determine whether any alleged misconduct requires "disciplinary actions."
"If you have evidentiary witnesses or documents pertinent to the case, send them to this office no later than two weeks from receipt of this letter," the letter states. "Once the investigation is concluded you or your attorney will be notified of the opportunity for an informal conference."
The Office of Professional Practices Services (PPS) investigates alleged misconduct by educators in Florida who hold an educator's certificate. It also metes out discipline to educators who have engaged in misconduct. Penalties can range from a letter of reprimand to fines, probation, suspension or revocation of a teacher's certificate.
Kosec signed the letter to Hanna with the words "Please govern yourself accordingly."
A letter telling teachers to 'you do you' may have sparked DOE scrutiny
Hanna's criticism of the governor and DOE's political agenda has included calls to rein in what he believes is the overreach of authority based on mistruths that undermine home rule.
"Time and time again, the governor has gone on record with unsubstantiated stories about what schools are promoting and what teachers are teaching in classrooms that has not been backed up with any supporting evidence," Hanna wrote in an op-ed in the Democrat in August.
In an email to district staff that month, just before the fall semester started, Hanna wrote his support for teachers and said "You do you!"
"Continue to teach the standards just as you have always done and do not worry for one minute about naysayers, political and others, who are trying to mislead people and control what you can and cannot say in your classroom," he wrote. "If someone wants to come after you, they will have to go through us and our attorneys."
In his statement, Hanna said he believes this email is what spurred the investigation, along with a complaint sent by a parent to the Governor's Office.
Hanna maintains the investigation "has no merit whatsoever."
First masks, then LGBTQ guide
Hanna has been vocally critical of DeSantis and his administration on social media, in the press and at school board meetings since the governor banned mask mandates in schools during the COVID-19 Delta wave.
In Leon County, Hanna enforced masking for kindergarten through eighth grade after a third grader from Canopy Oaks Elementary School died from COVID-19 in the first couple weeks of the 2021 school year.
At the time, Hanna said he was fully aware of the consequences he might face for his decision.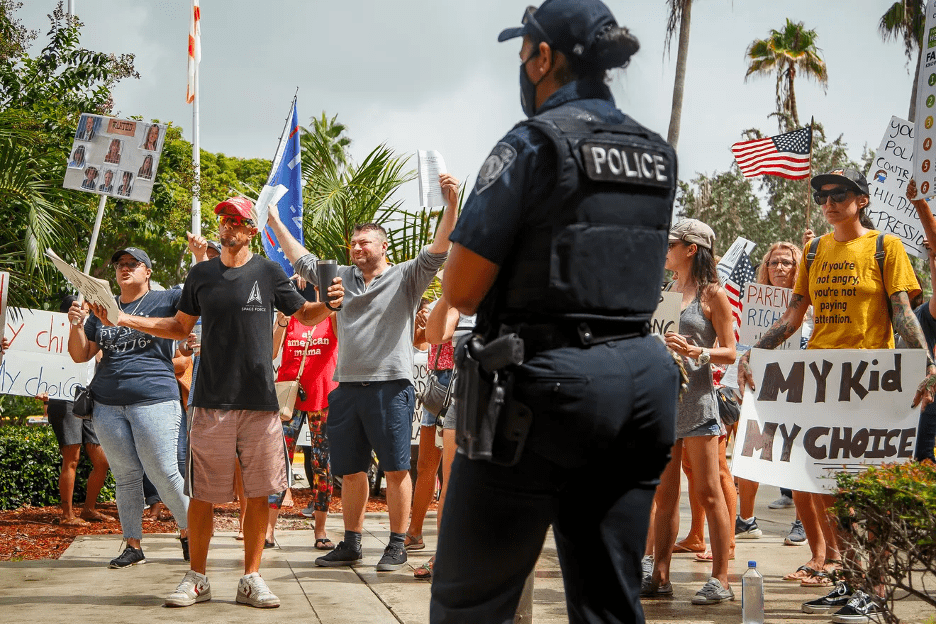 The mask mandate battle endured for months as Hanna and the school board, along with 11 other districts, argued with DOE over the requirements.
First, the school board members' salaries were withheld. Then, the Legislature threatened to withhold school recognition funds.
As the mask war waned, a new struggle emerged between the district and parents' rights advocates. They maintain the LCS LGBTQIA+ guide violated a parent's right to know about their children's well-being, and a parent should be notified by school staff if their child says they are gay or transgender.
The Parents Bill of Rights has been the bedrock for more conservative legislation such as Parental Rights in Education, also known as the "Don't Say Gay" law by critics, and the Stop WOKE Act, which bans critical race theory and related teachings.
LCS was a catalyst in the creation of the Parental Rights in Education law after a local couple sued the district for allegedly excluding them from a conversation about their middle school teen's gender identity. That lawsuit was dismissed in federal court, but the parents plan to appeal.
DeSantis' intervening in the decisions of locally-elected officials doesn't begin with Hanna.
He removed former State Attorney Andrew Warren last year after he vowed to not prosecute women who seek abortions or transgender people who seek gender-affirming care.
"I don't think the people of Hillsborough County want to have an agenda that is basically woke, where you're deciding that your view of social justice means certain laws shouldn't be enforced," the governor said at a press conference in August.
Last year, the Florida lawmakers passed a bill restricting abortion to within 15 weeks of conception, and the state medical board banned gender-affirming care for trans youth.
Warren sued the governor and last week a judge dismissed the case but not before writing a scathing opinion about DeSantis' actions saying the governor violated the Florida Constitution and Warren's First Amendment rights under the U.S. Constitution.