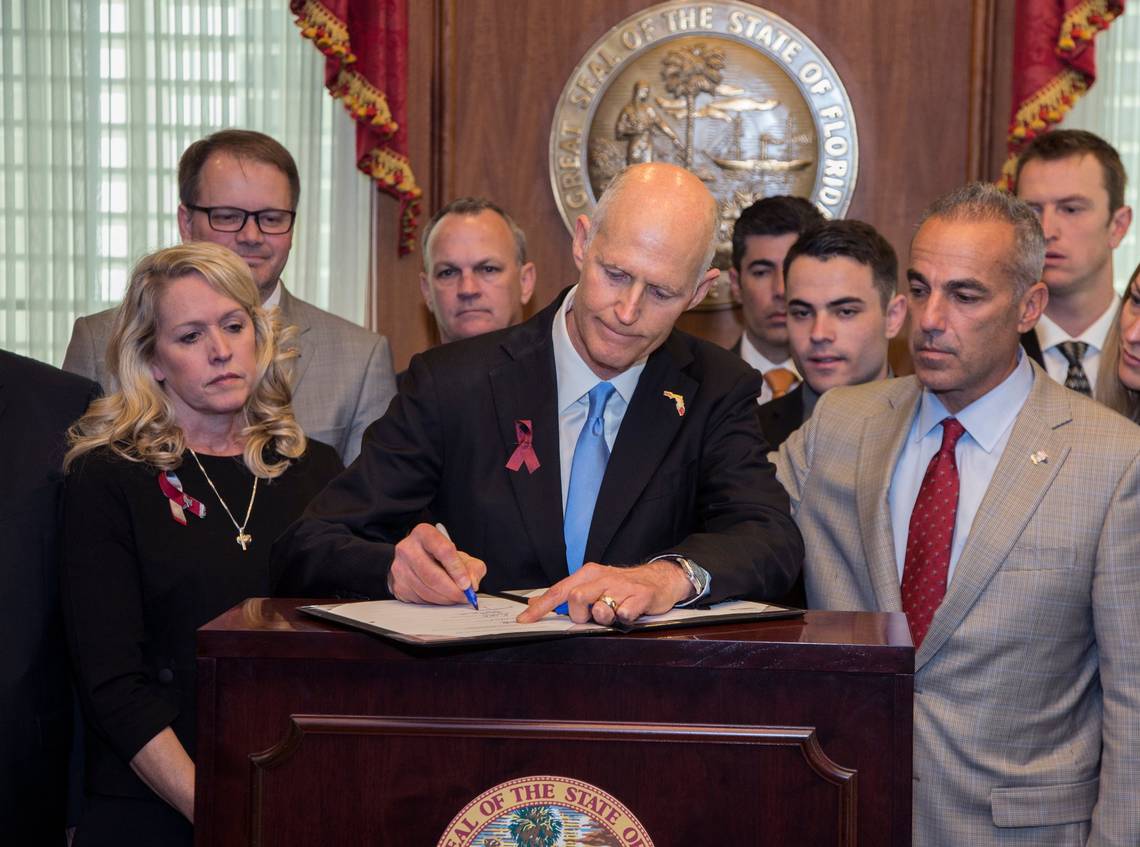 Florida has tried to stop school shootings. 3 things are in place, 3 ideas not tried
Miami Herald | By Kirby Wilson HERALD/TIMES TALLAHASSEE BUREAU | May 26, 2022
TALLAHASSEE
Florida has been through this.
After the 2018 school shooting at Marjory Stoneman Douglas High School in Parkland, Florida lawmakers took steps to tweak the state's mental health system. They added hundreds of millions in funding for school safety officers. A historic 2018 bill even included several gun control measures that passed with Republican support.
Still, as Floridians join Americans across the country in mourning the deaths of the 21 killedin a school shooting this week in Uvalde, Texas, some wonder if more could or should be done to improve school safety.
Democratic state Rep. Christine Hunschofsky was mayor of Parkland when a school shooter took the lives of 17 people there, and she worked closely with Republican leaders on school safety measures in the months and years after. She understands parents' worries about how safe their children are in school.
"That's tough, because I get it," she said. "I think there has been work done to make the schools safer. I think it's important that all communities and all parents and everyone get involved and be vigilant. … It's about all of us looking out for each other in this process."
It's not clear what response Florida lawmakers could have to the Texas shooting at Robb Elementary.
But leaders like Hunschofsky say there's more the state could do. Unmet demand for mental health services in schools remains an issue. Every year, Democrats file bills to further restrict the sale of certain types of guns. And some of the original measures passed by the Legislature could be expanded.
Here are three school safety measures state lawmakers have passed, and three more that proponents have suggested but lawmakers haven't taken up.
3 THINGS THE FLORIDA LEGISLATURE HAS DONE
▪ School "guardians": The landmark measure Senate Bill 7026, also known as the "Marjory Stoneman Douglas High School Public Safety Act," allowed school professionals to volunteer as armed personnel. Some districts hired staff to serve as "guardians." Others allowed some staff to serve a dual role as a "guardian" along with their other responsibilities, although that bill excluded many classroom teachers from being "guardians."
Lawmakers also set aside $97.5 million in recurring funding for more school resource officers and created the Office of Safe Schools under the Department of Education in 2018. They mandated more frequent active shooter drills and many school districts implemented "school hardening" fixes — with some even raising local taxes to pay for improvements like security cameras or door locks.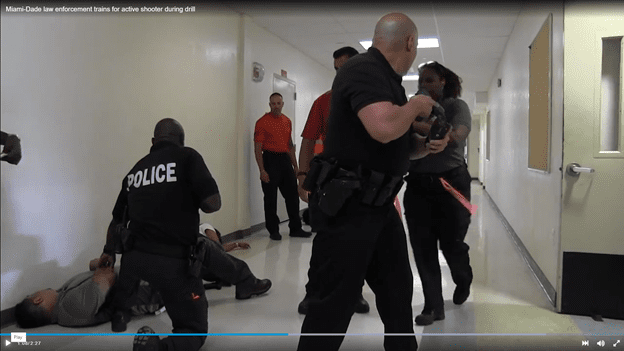 The next year, with the passage of SB 7030, the Legislature allowed districts to opt to consider all teachers for the "guardian" program. That measure also enacted many recommendations from the Marjory Stoneman Douglas High School Public Safety Commission, which is led by Pinellas County Sheriff Bob Gualtieri.
Democrats fiercely resisted the bill expanding access to concealed weapons for some teachers.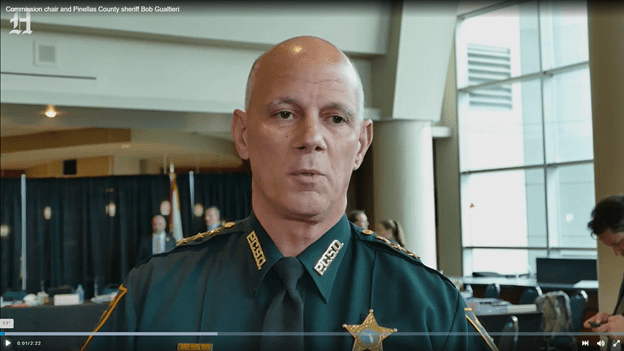 ▪ 2. Gun control: In 2018, the Republican-led Legislature banned so-called "bump stocks," which allow a user to modify a semi-automatic weapon to reload and fire at close to the rate of an automatic weapon.
Gun sales for most Floridians younger than 21 were also banned. (That legislation has been the subject of a long-running legal battle.) People in mental institutions were barred from owning firearms, and the state imposed a three-day waiting period on gun purchases. However, the Legislature declined to ban assault weapons despite calls from some of the shooting victims.
This year, Gov. Ron DeSantis has said he would support a policy to loosen gun restrictions in one area, by allowing people to publicly carry firearms even if they have not previously taken a training course or gotten a permit.
▪ 3. Florida's 'red flag' law: A major component of 2018's legislation allowed law enforcement to confiscate guns from people deemed to be a threat to themselves or others.
The "red flag" law had been used more than 3,500 times as of early 2020, according to the Associated Press. The law spells out what must be included in a petition to remove weapons, at what point an individual can appeal such an order and other technical points.
3 THINGS THE LEGISLATURE HAS LEFT ON THE TABLE
▪ 1. Expand Florida's 'red flag' law: Under current law, only law enforcement can initiate weapon confiscation proceedings. Some Democrats would like to see that policy expanded to allow family members to initiate that process.
"In many cases families see the risk before law enforcement does," Rep. Anna Eskamani, D-Orlando, wrote in a text message Wednesday.
The Associated Press report from 2020 also found the "red flag" law was being applied unevenly across the state, with some jurisdictions taking advantage of it regularly, and others, not at all.
▪ 2. Create greater access to mental health services in schools: Access to mental health services is a challenge across Florida. But Hunschofsky noted it's a particular concern in schools, where there is a dearth of psychologists.
The Parkland Democrat said there simply aren't enough school psychologists in the state. But she said a bill she sponsored in 2022, HB 899, might make some headway by mandating that each school district staff a mental health coordinator who will coordinate with the Office of Safe Schools.
Gov. Ron DeSantis signed that measure into law last week.
▪ 3. More law enforcement oversight into what's happening at school: Gualtieri, the chairperson of the school safety commission, said school shootings are impossible to prevent.
"You're never going to prevent it," he said. "But what you can do is that you put some speed bumps in the way, you put obstacles in the way and you can try and identify as quickly as possible people that are on what's called a pathway to violence and derail them from that pathway."
The Pinellas sheriff said he would like to see school staff do more consistent behavioral threat assessments to suss out potential dangers. He said he'd like those assessments to be put into one centralized statewide database.
Rep. Fred Hawkins, R-St. Cloud, who sponsored the 2022 school safety bill (HB 1421), also hopes to bring more uniformity to local safety measures. The bill he sponsored was presented to DeSantis Wednesday, who is expected to sign it in the coming days.
"I think we need to do a school safety bill every year," Hawkins said. "Because things change."
The Legislature is next scheduled to meet on March 7, 2023.
Tampa Bay Times staff writer Natalie Weber contributed to this story.