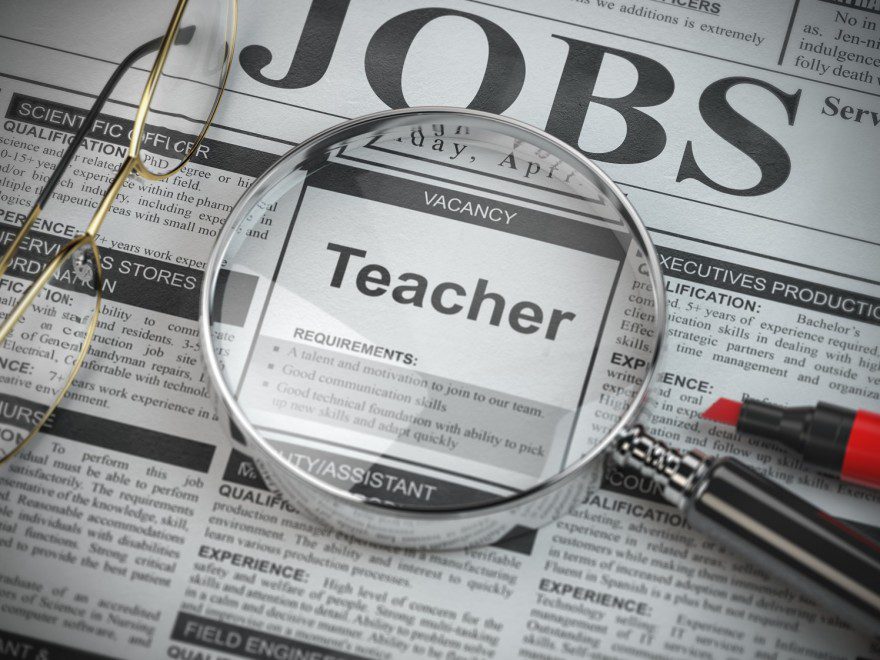 Florida School Districts Tackle Staffing Challenges
WFSU | By The News Service of Florida | September 9, 2021
Hosting hiring fairs, shifting resources and shuttering schools are some of the measures school district officials are taking as they grapple with shortages in crucial staffing positions amid the COVID-19 pandemic.
Since the school year began nearly a month ago, a growing number of school districts have gotten creative to address a shortage of bus drivers, cafeteria workers and other support staff.
The hunt for bus drivers, a skilled position that is not easily replaceable, is most challenging. The problem has been exacerbated by growing staff absences caused by COVID-19 infections or quarantines.
"Most districts across the state and the country are trying their best to find people that want to come drive school buses, because it's a big commitment," Gulf County Superintendent Jim Norton told The News Service of Florida in a recent interview.
As COVID-19 cases among students mounted in Gulf County schools in the weeks following the return to classrooms last month, the strain on district staff became apparent.
"When enough students started going out actually with the virus, or under the quarantine protocol, well that started affecting our teachers and our support staff," Norton said. "But yes, when a support staff person goes down, you know, a lot of times we can cover that. But when it's a bus driver, that's a … commercial driver's license, it's a federal driver's license. It takes a lot to go get one of those."
Norton made the decision to close Gulf County schools for three days last week as the district experienced what he called "a peak moment" of COVID-19 cases driven by the highly transmissible delta variant of the coronavirus. The local spike in cases was affecting "particularly our food service workers and bus drivers," Norton wrote last week in a Facebook post announcing the closures.
"When you have 17 or 18 bus routes and you've got four or five bus drivers out, you don't just go grab some substitute bus drivers. So, it left us pinched to try to cover our routes here that last day or two," Norton told the News Service Friday.
Gulf wasn't the only rural North Florida district to close schools district-wide last week as a wave of COVID-19 cases put a strain on students and staff.
Taylor County schools were closed on Thursday and Friday heading into Labor Day weekend, a move that garnered praise during a school board meeting Tuesday from school principals who said the rest was well-needed.
Taylor Superintendent Danny Glover said a staffing challenge involving food service workers and bus drivers was "one of the factors" that led to the district-wide closure.
"We started our conversations on Friday (Aug. 27) looking at around 18 teachers and staff out at the primary school for Monday," Glover said in an interview with the News Service following Tuesday's meeting. "By Sunday evening, that was up to 22 staff members."
In the district with seven schools and a student enrollment of about 2,700, Glover made the decision to close down all campuses as a "stop gap" measure. Part of that decision was intended to give staff time to recover — from COVID-19 in some cases and exhaustion in others — because Glover said if "we followed the trend, we saw there was going to be more staff out."
With staff absences growing, school district department heads raised concerns about being unable to provide crucial services to students.
"Earlier in the week, the food service director had spoke to me that he was getting worried about how he was going to cover serving lunches and everything the upcoming week," Glover said.
And when the district's bus drivers are stretched thin, school employees who come to work have to cover the missing drivers' routes.
"With bus drivers, if they're 10 short, that group's going to figure out how to get it done. It may require kids staying a little longer at the school, but they're going to get it done," Glover said.
The need for bus drivers, food service workers and school support staff isn't just an issue in small school districts.
Pasco County, a district with a student enrollment of more than 77,000, has been shifting duties for some district staff to help keep school buses on the road.
During a Pasco school board meeting Tuesday, a district official spoke about "significant staffing shortages" in maintenance, food and nutritional services and transportation departments. The need for workers prompted Pasco school officials to launch new initiatives to bolster the district's transportation department, such as an auxiliary call center.
"We have started a mini one (call center) that involves district office secretaries who are answering the phones for the garages, because we have anyone who can drive a bus, driving a bus right now. It's all hands on deck with the transportation department," said Elizabeth Kuhn, the district's assistant superintendent for support services.
Other districts are trying financial incentives like one-time hiring bonuses to lure more staff.
On Friday, the Orange County school district announced a plan to give a $2,500 "sign-on bonus" to new food and nutritional services employees and transportation staff hired before Oct. 8 and $1,000 bonuses for those hired before Dec. 31.
To reinforce its recruitment effort, the district held a hiring fair for food service workers Wednesday and is holding two more on Thursday and Friday with a goal of hiring 150 new employees.
A district spokesman told the News Service that 278 prospective employees showed up to Wednesday's fair.