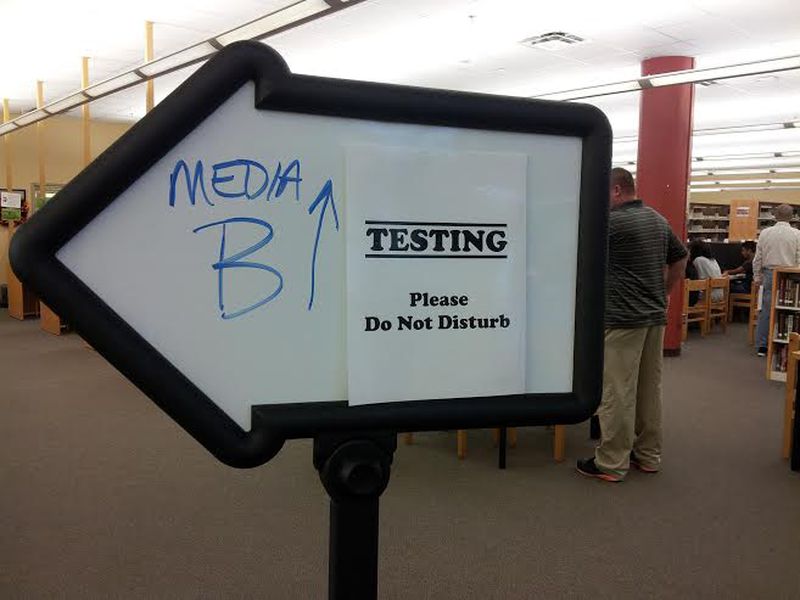 Florida will seek waiver from some federal school testing rules
Orlando Sentinel | Leslie Postal | March 17, 2021
Florida will seek a waiver from some federal school accountability rules, it announced Wednesday. But it will still give its full battery of standardized tests this spring, and it could still use the results to grade schools and make key academic decisions about students.
Some parents, school advocates and educators have been pushing the state to scrap testing while others have urged it to test students but not issue A-to-F school grades or make retention and promotion decisions based on test scores.
The proposed federal waiver — it will not be finalized until after a two-week public comment period — doesn't deal with those issues, as they are embedded in state, not federal, law. But it does seek relief from a few federal requirements, among them that 95% of a school's students take part in standardized tests.
"Testing 95 percent of students remains Florida's goal, and we believe many schools throughout the state will meet that goal," the state's proposal reads. "However, given the reality that a significant number of schools may not meet the 95 percent testing requirement, Florida is applying for a waiver to the accountability and school requirements."
Statewide, nearly 68% of Florida's public school students are in traditional "brick and mortar" schools full time. The students who are studying online have been told to come to campus to take standardized tests, which are to start next month, but educators also have said they cannot make that happen, if parents object.
"We understand as a district that we are required to provide for all students to participate in state assessments," said Barbara Jenkins, superintendent in the Orange County school district, at a recent school board meeting.
But this is "a very unusual year," with many students still taking classes virtually, she said. The school district "can't force parents to bring a child to school," Jenkins said, adding she hoped there would be "flexibility" on the usual requirement to test 95%.
Education Commissioner Richard Corcoran has said that testing is key in 2021, as it will help schools assess student progress in a year upended by the cornonavirus pandemic. That will guide school districts and the state, he said, in providing resources to students who have lost ground academically since last spring.
The state canceled testing and school grades in 2020 after schools were shuttered in April.
But schools in most Florida school districts opened in August, and Corcoran and his staff said the state must gauge students' academic skills this spring.
"We know the tests are critical," said Alex Kelly, Corcoran's chief of staff, at Wednesday's State Board of Education meeting, where an overview of the proposed waiver was shared.
Data from mid-year "progress monitoring" tests show students in grades 3 to 5 are behind this year compared with classmates a year ago, state officials said.
Once testing is complete, Corcoran has said his staff will review the results and make a decision about testing consequences. "Then we'll engage in a very compassionate and graceful way. We'll make decisions based on that, that are absolutely fair and just," he said earlier this month.
Some Democratic lawmakers are pushing a measure that would do away with issuing school grades and using test scores to decide if third graders are promoted and high school seniors earn diplomas. Though the Senate version earned a favorable committee vote, it's not clear the bills will pass the Republican-controlled Legislature this spring.
Under state law, public schools are issued A-to-F grades based on student performance on math, reading, science and social studies exams. Florida law also ties promotion to fourth grade to passing the state reading test and earning a diploma to passing both a reading and an algebra 1 exam.