Frustration shows as Hillsborough school leaders tackle twin problems
The district's fiscal and leadership issues took center stage Tuesday, with no clear solutions in sight.
Tampa Bay Times | by Marlene Sokol | April 27, 2021
TAMPA — The Hillsborough County School Board tried to tackle two critical issues in a single morning session Tuesday but didn't resolve either one, leaving solutions for another day.
Frustration set in as board members struggled to find a way out of the district's financial mess while also trying to chart a more productive path for superintendent Addison Davis, who has run into severe criticism over his leadership style.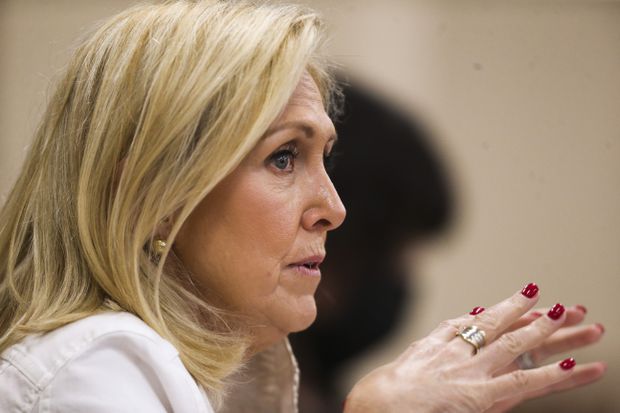 "This meeting was supposed to be three hours of a professional development plan," said member Stacy Hahn. "And now we have 30 minutes to develop a plan."
While the two issues are not directly related, state Commissioner of Education Richard Corcoran linked them, in effect, when on Thursday he demanded a financial recovery plan less than 24 hours before the board was to meet to discuss Davis' work performance.
Both have huge implications.
The recovery plan stands between continued independence and a financial takeover by the state.
And, as all day-to-day operations are led by the superintendent, whether Davis remains affects virtually everything that will occur in more than 200 schools.
Davis got a jump on the discussion about his performance by outlining how he is responding to a scathing survey report last week from the Hillsborough Association of School Administrators. He sent the district's principals an email on Monday, contrite in tone and insistent that he will reboot his relationship with them.
On Tuesday, Davis handed the board a list of 15 strategies including changes to his principals' meetings and school visits, and planned financial update meetings with the School Board.
Board members said the list was too long. "You are going to be running around like crazy, trying to accomplish all of these," said member Henry "Shake" Washington.
Several wondered if, with too many promises and expectations, they would be setting Davis up for failure. Member Nadia Combs said nearly all the comments in the administrators' survey described Davis' reluctance to collaborate with his staff. "Are you able to change that complete leadership style?" she asked. "Only time will tell."
The board agreed to return in early May for another 90 minute session.
While there is nothing, except public pressure, compelling the board to act on Davis' performance, Corcoran has made it clear that they must submit a fiscal recovery plan by May 12.
After years of deficit spending, and using accounting transfers to make it appear their budget was balanced, the district could fall under a financial receivership if it does not end this fiscal year with a reserve that is at least 2 percent of revenues. By law, districts must alert the state when their reserves fall below 3 percent, but the 2 percent level triggers the receivership process.
District leaders have estimated they are $80 million short of the 3 percent threshold. They took the board through a series of calculations to show how, month by month, they spend more money than the state gives them through its per-student allocations.
Through spending cuts and accounting transfers, they can narrow that gap to $31 million from the 3 percent threshold, or to $15.9 million from the 2 percent level.
"We can come out of this," said Romaneir Johnson, the district's new chief financial officer. "I've seen districts in worse shape."
But she echoed the concerns expressed by deputy superintendent Michael Kemp, that without fundamental changes and a smaller workforce, deficits will reoccur in future years.
In a series of moves that fueled public resentment of Davis, the district has cut more than 1,000 positions in recent weeks.
But those cuts will save money in the next fiscal year, not the current one.
Davis told the board he is pressing state leaders to free up hundreds of millions of dollars in federal COVID-19 funds that are now held up in the Legislature's budget process.
The district can get some money in an advance from Generate, its energy efficiency contractor. Board member Jessica Vaughn suggested the district reach out to the community for the last bit of money it will need. No one ruled out that suggestion, but it was unclear what form that kind of aid would take.
District staff will present the board with a first draft of a plan later this week to be discussed on May 4.
Featured image: Hillsborough County School Board member Jessica Vaughn looks at superintendent Addison Davis on Tuesday during a tense meeting that focused on Davis' performance and the school district's financial problems. DIRK SHADD | Times