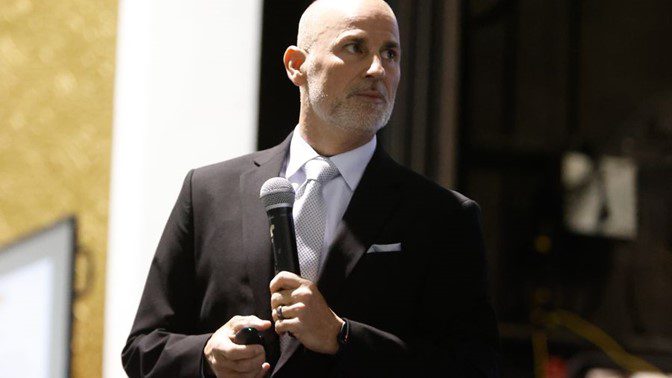 Hillsborough school board again delays vote on changing attendance boundaries
Tampa Bay Times | By Marlene Sokol | February 28, 2023
Unable to secure support for his current plan, Superintendent Addison Davis called for a workshop to hash out details.
Superintendent Addison Davis listened Tuesday as Black community leaders criticized his latest plan to change attendance boundaries for Hillsborough County Public Schools.
He listened as East Hillsborough residents complained about a recent change that would move close to 300 students from Bloomingdale High School to Brandon High. He listened as South Tampa residents defended their community's efforts to keep Plant High School's student body intact.
Then he did what he has done multiple times since the boundary project began nearly a year ago: He asked for more time.
"While I believe in my heart that we have to do something … I have to recognize that the board feels that you may need more time to have conversations with each other," Davis said at a meeting where school board members had been scheduled to take a first vote on the boundary changes.
With that, he recommended they should meet at a workshop on March 9 to fine-tune the plan, with two approval votes sometime later.
The board unanimously approved that approach.
But questions remain as the board and constituent groups find fault with various aspects of a project that is designed to make schools more efficient and equitable.
Several board members agreed with minority leaders in the audience who said there has not been enough feedback or discussion in the communities affected. The campuses now slated to be closed and refurbished for other uses — three elementary and six middle schools — are between 74% and 98% nonwhite.
"If we haven't heard adequately from our Black and brown and Hispanic families, then we cannot have a plan to vote on," board member Lynn Gray said.
Members Karen Perez and Patti Rendon said they need more information before they can make a decision. Perez wanted to know about population growth projections in West Tampa, where some underused schools, including Just Elementary, are slated to be closed. Rendon wanted information about busing routes and magnet school enrollment.
"I think it's very important when we're making a decision that affects thousands of students that we see the data," Rendon said.
Board member Jessica Vaughn, who has complained about the study process almost from the beginning, said, "I still say we need more time than just the end of March to make these decisions."
The boundary project has been delayed several times, starting with the summer, when district leaders postponed community meetings because they were pursuing a tax referendum in the August primary election to support teacher pay. The referendum was narrowly defeated, increasing pressure on the district and board to find ways to save money.
Tuesday's decision happened as board members differed on their objectives, and as some parents and homeowners reacted negatively to late changes to the plan.
Late last week, Davis modified the plan in a way that moved 292 students from Bloomingdale High to Brandon High. Some speakers in the audience said they did not want their children moved from Bloomingdale, which has an A grade from the state, to Brandon, which has a C.
Earlier this year, the district moved away from a consultant's recommendation that would have sent some students from crowded Plant High and Coleman Middle School to lower-graded Jefferson High and Pierce Middle. Board member Stacy Hahn, who is elected from the Plant High community, supported keeping Plant's student body intact.
On Tuesday, however, she agreed with Davis' idea for the workshop.
Board chairperson Nadia Combs expressed frustration with the delay.
"I understand parents who come here who don't want movement and don't want change," Combs said. But her role, she said, "is to make sure that students are cared for."
There are almost 500 classroom teacher vacancies, she told the board. "We are bringing teachers from overseas to teach in our classrooms. We have people who are working two or three jobs, leaving education. I have to be fiscally responsible and make sure we are putting people ahead of buildings."
Davis suggested holding the two votes on March 23 and 30. But, not knowing how much success they will have in the workshop, officials did not commit to dates for the two votes.
Vaughn noted that many parents, not knowing what will ultimately be decided, are having trouble making plans for their children. While earlier proposals would have taken effect this August, Davis' later plans give families until August 2024 to adjust.
As for the coming year, Davis announced Tuesday that the district's choice and magnet application period will run from March 8 through April 30, a later time than usual.