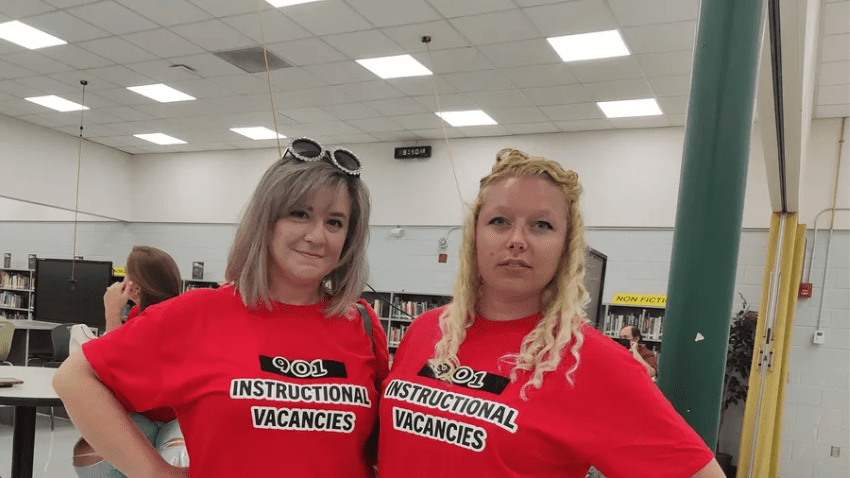 Hillsborough teachers, administrators in bargaining gridlock over pay
Teachers want regular raises so they can plan their finances, but the school district is offering one-year supplements instead.
Tampa Bay Times | By Marlene Sokol | July 28, 2022
With time ticking down before the Aug. 10 start of school, teachers and administrators in Hillsborough County are stalled in pay negotiations that could lead to hearings before a special magistrate.
"We are going to notify PERC (the state's Public Employees Relations Commission) that we have reached an impasse," Graham Picklesimer, executive director of the Hillsborough teachers union, told the district's bargaining team Thursday. The move comes a week after workers were offered one-year pay supplements instead of permanent raises.
Another bargaining session is planned on Aug. 4, six days before students report to class. By that time, teachers will already be in the schools preparing their classrooms. The two sides had tried this year to reach a pay agreement before the start of school.
The last time the district and its teachers went through the impasse process was in 2017, when the district was dismantling a pay structure it enacted during a teaching reform experiment funded by the Bill & Melinda Gates Foundation. The two sides agreed on a schedule of staggered yearly raises.
But years of chronic spending deficits caught up with the district in 2021. State leaders threatened a financial takeover if Hillsborough did not create and implement a fiscal recovery plan.
The district paid teachers one-year supplements for 2021-22 instead of advancing them along the salary schedule. In doing so, they were able to classify the expenditure as short-term and use federal COVID-19 relief money, instead of having the payments count as an ongoing expense.
District leaders have proposed a similar arrangement for the upcoming school year. Teachers who oppose the one-year offers say they are insulting, and make it difficult for them to plan for their families. The union wants teachers and assistants to be credited, for pay purposes, for both the last and upcoming years of service.
This round of difficult negotiations is happening as superintendent Addison Davis tries to generate interest in an Aug. 23 ballot initiative that would raise property taxes to support the schools.
Supporters of the tax of $1 per $1,000 of assessed value say that, on average, it will raise employee pay by 6.5% and ease a growing labor shortage. Pinellas has had a similar local-option tax for years. Hernando County voters approved one in 2020, and Pasco County voters, like those in Hillsborough, will consider one on Aug. 23.
Hillsborough estimates it is short 700 teachers, up from about 400 when the last school year ended in May. When other instructional employees such as subject coaches are added, the number exceeds 900. Some of the teachers at Thursday's bargaining session at Chamberlain High School wore T-shirts with removable patches to show the changing numbers.
To cover for the vacancies, district leaders are considering a number of options, including staffing some schools with district personnel and accelerating their yearly schedule of transferring teachers out of over-allocated schools.
"We're in a crisis situation," Sue Burkett, the chief of schools, said earlier in the week.
Teachers cannot strike in Florida, by law. But during past labor difficulties, the union has asked its members to "work to contract," a term that means leaving when the paid day is over and refraining from work after hours.