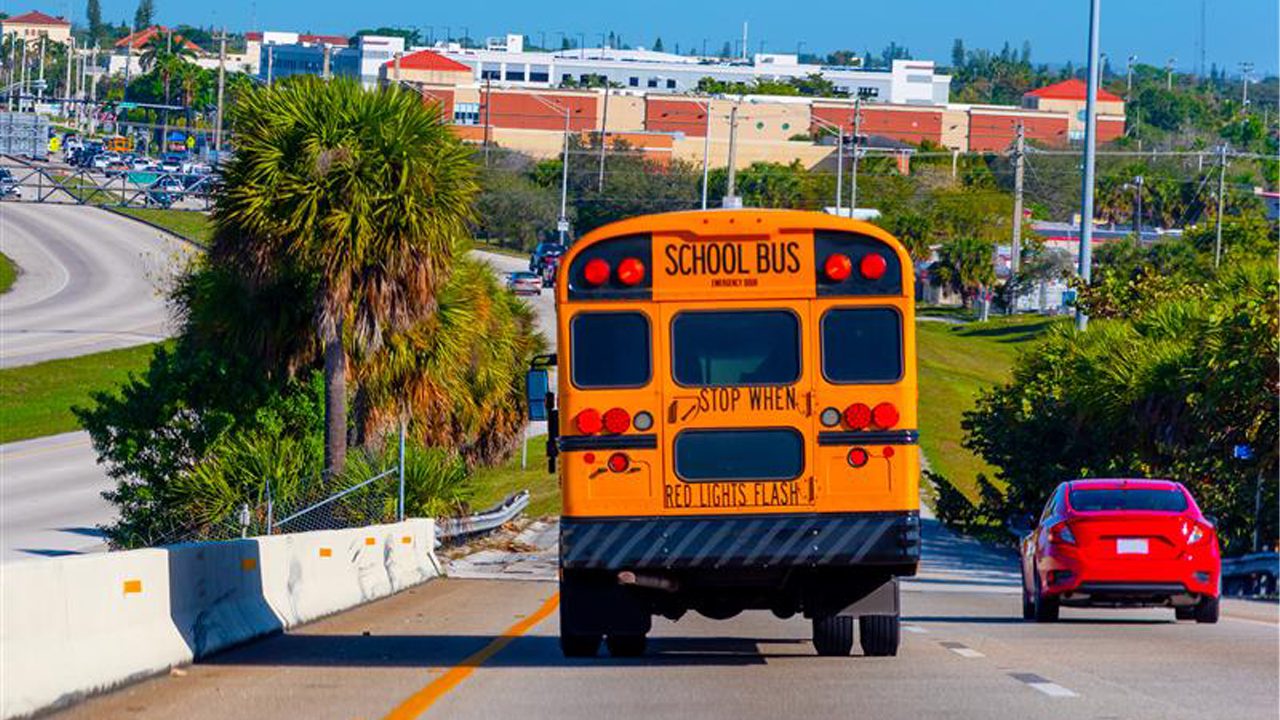 Largest VW Settlement Payout to Date Brings More Electric Buses to Florida
School Transportation News | By David Volz | May 25, 2023
The Florida Department of Environmental Protection (DEP) awarded over $57 million to seven school districts for the purchase of 218 electric school buses through the state's Volkswagen Mitigation Settlement Trust fund.
These are Florida's first electric school buses, and the investment represents the largest single allocation of Volkswagen settlement funds for electric school buses nationwide to date, explained DEP spokesman Jon Moore.
Broward County Public Schools has begun to take delivery of its buses via $15.7 million in VW money. The 60 new Blue Bird electric buses, which the manufacturer said in April was its largest such order fulfillment at the time, will serve as replacements for older diesel school buses built on or before 2009.
To complete the needed infrastructure at Broward, Florida Power and Light Company obtained a federal grant and partnered with the school district to install charging stations at each of the county's five transportation terminals.
The electric school buses are expected to be available for route service in the 2023-2024 school year, with 10 vehicles operated out of each facility, said district spokeswoman Keyla Concepcion. She added that the buses will be assigned to routes that are less than 70 miles round trip.
"Our district will be operating the largest fleet of electric buses in the state and most significantly taking an important step toward providing a healthier environment for all of us," said Broward County Interim Superintendent Dr. Earlean Smiley in a statement. "This great accomplishment would not have been possible without the support of the Florida Department of Environmental Protection and Florida Power & Light Company."
Florida Power and Light is also partnering on the infrastructure with Miami-Dade Public Schools, which is deploying 50 buses with over $11.6 million in VW funds, and the School District of Palm Beach County on another 50 buses at $11.5 million.
Additionally, the utility is working with Manatee County Schools on 20 electric buses ($5 million) and Sarasota County on 12 buses ($2.8 million).
Meanwhile, Duke Energy will be powering 20 buses for Pinellas County Schools using $5.5 million and six buses for Orange County Public Schools via nearly $2.1 million.
The remaining $3 million will address additional costs associated with charging infrastructure and other project expenses, such as any electric school bus price increases over the next two years, DEP's Moore clarified.
He added the 218 buses will reduce emissions of nitrogen oxides by about 30 tons per year.