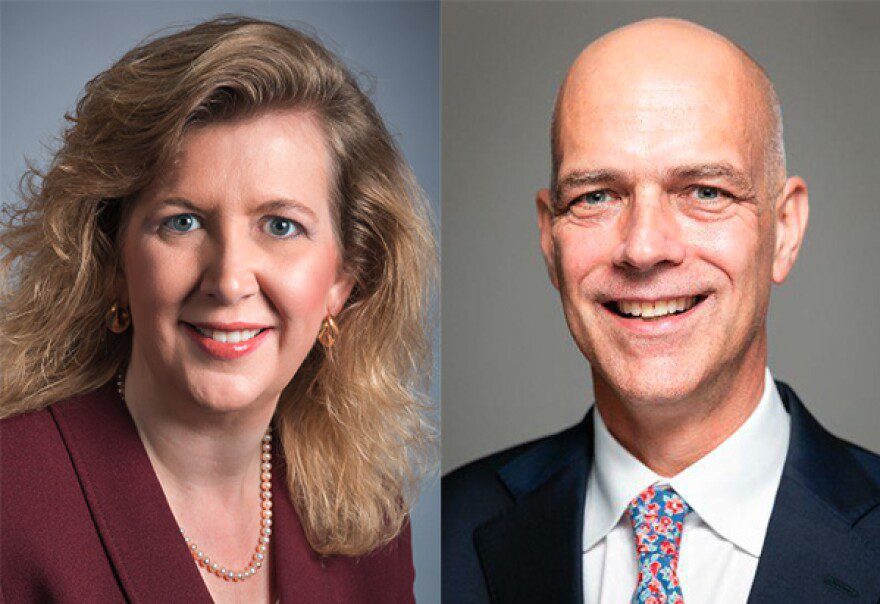 Meet the finalists to be the next superintendent of Broward County schools
WLRN | By Kate Payne | February 8, 2022
After months of deliberations and public meetings, the board of Broward County Public Schools is on the verge of choosing the district's next superintendent. Two candidates rose to the top of a field of 39 applicants: Vickie Cartwright, the district's interim superintendent, and Michael Gaal, a retired Air Force colonel and former deputy chancellor of DC Public Schools.
Board members voted unanimously to choose Cartwright and Gaal as the two finalists, after publicly questioning them about their experience on a slate of issues including promoting student safety, closing achievement gaps and working with diverse communities.
In an informal poll, all nine board members voted to name Cartwright as a finalist, an indication of the support she's fostered since taking the interim job in August. Seven board members voted to pick Gaal as a finalist.
Vickie Cartwright
Cartwright has more than 26 years of experience in education, according to her résumé. She started her career as a music teacher and band director, before becoming a principal.
She spent 15 years in supervisory and leadership positions in Orange County Public Schools before becoming superintendent of the Oshkosh Area School District in Wisconsin.
Cartwright submitted her resignation to Oshkosh schools in March of 2021, after administrators penned an anonymous letter saying Cartwright "hindered staff with a lack of clear communication and decision-making and created a culture without trust", according to the Oshkosh Northwestern.
While at BCPS, she's earned the recommendation of the Broward Teachers Union and the Broward Principals' and Assistants' Association.
Broward-Sup_vickiecartwright-resume

Michael Gaal
Gaal transitioned into the education field after a 25-year career in the U.S. Air Force. Gaal has said his military training taught him how to manage large systems with integrity, and that he gained instructional experience while teaching pilots and training instructors.
He has worked in administrative and leadership roles in public schools in Detroit, Oakland and Washington, D.C. He later moved into the private sector, serving as the president of sales for the ed tech company Beable, according to his LinkedIn profile.
Gaal has garnered support from some of the current administration's critics who have pushed back against coronavirus precautions. Parents have been organizing a social media campaign and online petition in support of Gaal's candidacy.
Broward-Sup_michaelgaal-resume

Next Steps
Members of the public will have a chance to meet the finalists at an event on Tuesday Feb. 8 at 7 pm at Plantation High School. The search firm Ray and Associates will moderate the event, posing questions developed through focus groups with district stakeholders. The meeting will be livestreamed here.
The school board is scheduled to meet Wednesday Feb. 9 at 10 am to interview the finalists a second time and take a final vote. A link to the livestream will be available here.