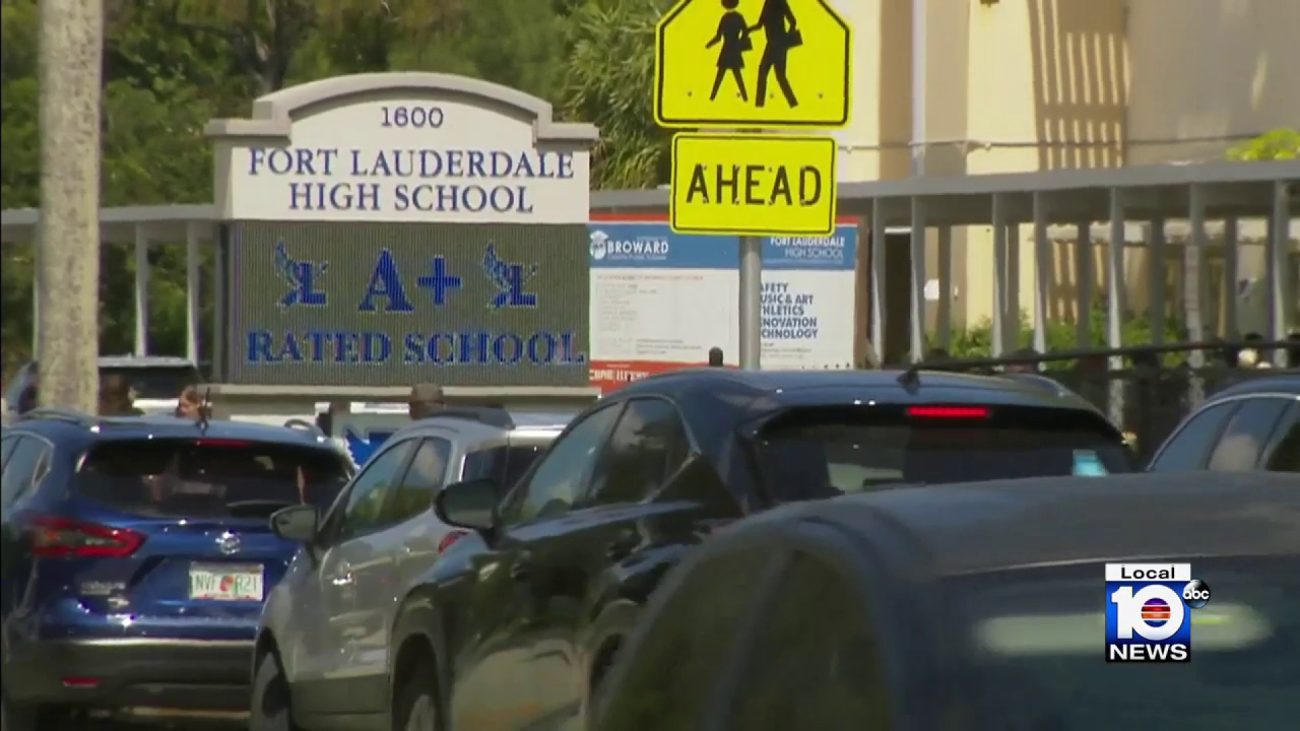 'Mental health is not a game': Suicide at Broward school sparks urgent plea
Local 10 News | By Liane Morejon and Chris Gothner | October 6, 2022
FORT LAUDERDALE, Fla. – Students and faculty were left shocked after witnessing a student take his own life at Fort Lauderdale High School Thursday and now Broward school district officials are urging parents to keep an eye on their children's mental health.
First responders were dispatched to the school Thursday morning.
The student was a 12th-grader at the school.
"Mental health is not a game," Broward County Public Schools Superintendent Vickie Cartwright said.
Cartwright said the district had a crisis team on site to help support students and staff.
She had an urgent plea for parents.
"Parents and guardians, caregivers: If you see something different, if you're afraid it may be suicidal in nature, please dial 988," Cartwright said. "Otherwise, 211 is right there for help and even on our website. We have a plethora of resources available to you even on how to have a conversation with your child."
A similar incident happened at another South Florida school this year. A female student attempted to take her own life at Miami Palmetto Senior High School back in August.
Miami-Dade Schools has its own crisis help line: 305-995-2273.
Nearly 20% of high school students have admitted to serious thoughts of suicide and 9% have made an attempt to take their own lives, according to the National Alliance on Mental Health.
Dr. Dan Bober, the chief of psychiatry at Memorial Regional Healthcare System, says it's the second leading cause in the 15 to 24 age bracket.
"This is a serious public health problem and it's been at a high for about 20 years," Bober said.
Bober said empathy and communication between parents and their children is critical for a child's well-being.
"You can't look at some of these statements that they're making as just teenage drama," he said. "You have to take them seriously. It is not normal adolescence for kids to be talking about worthlessness and hopelessness. Sure, kids will have mood swings, which is normal, because their hormones are changing, but any talk about death, about taking their own life and out about not wanting to live anymore has to be taken completely seriously."
If you or someone you know is in crisis, call the National Suicide Prevention Lifeline at 1-800-273-8255 or text "HOME" to 741741.
The American Foundation for Suicide Prevention also has resources on its website.