Miami Herald | By Sommer Brugal | January 13, 2022
Sixteen candidates met Wednesday's application deadline to become Miami-Dade Schools' next superintendent and the list included some familiar names, including a district executive who left last year to become a leader of the Naples-area school district, according to a list obtained by the Herald.
The deadline to submit an application was 5 p.m. Wednesday, a seven-day application window that miffed many in the community, who felt the district needed to hire an interim leader and conduct a deeper search to run the nation's fourth-largest school district with a $7 billion budget, nearly 400 schools and 335,000 students. Critics have cited a lack of transparency, a rushed selection process and the appearance that the board already has a candidate in mind.
The School Board is expected to hold a special meeting Jan. 18 to "determine the appropriate process to screen, identify and hire an appropriate, qualified applicant to serve as Superintendent of Schools," according to the agenda for that meeting.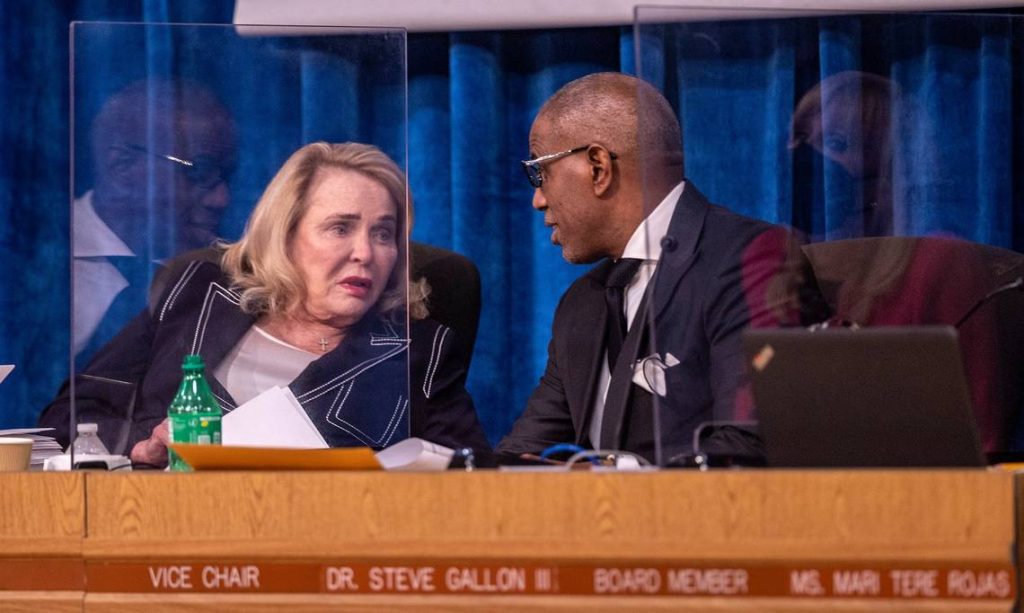 The field of applicants include local and out-of-region candidates and some former district executives, including Jose Dotres, a Miami-Dade school district veteran who left last year to become deputy superintendent of Collier County Public Schools on the state's west coast (Naples area).
The board agreed on Jan. 5 to a seven-day advertisement and application period to fill the post of Superintendent Alberto Carvalho — who is set to leave Miami Feb. 3 to take over the Los Angeles Unified School District. Miami-Dade Schools is the county's largest employer, and Carvalho, 57, has been superintendent for the last 14 years.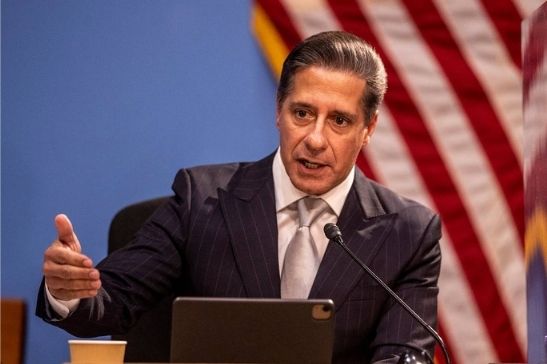 Critics of Miami-Dade's tight application window point to Broward County Public Schools, which hired Vickie Cartwright in July as an interim superintendent while the district conducts a lengthy search process, including reaching out to parents, teachers and other stakeholders.
Here, then, is a look at who has applied for the Miami-Dade superintendent's job:
ELTON AGUILERA
Aguilera is a teacher at Ruth Owens Krusé Education Center, 11001 SW 76th St., a school for exceptional student that is part of Miami-Dade Schools, according to the school's staff directory.
GABRIELA M. BROWN
Brown is the director of finance and human resources at Franklin Academy Foundation, a charter school organization in Fort Lauderdale. She's worked in education-related positions for more than 20 years, according to her application materials, and, previously, was a teacher in Miami-Dade Public Schools.
MICHAEL COHEN
Cohen has nearly 30 years of experience in the York Region District School Board, one of Canada's largest school boards with about 130,000 students and 15,000 staff. He is currently the Superintendent of Education: Student Achievement and School Operations and also serves as the the Family of Schools Superintendent in the York Region, where he oversees 18 schools, with about 100,00 students and several hundred staff. Cohen has also served as a principal, vice principal and a teacher in the York Region, according to his résumé.
ADA IRIS CUEVAS
Cuevas is the executive director of Early Learning Is The Answer (E.L.I.T.A. School), an early learning center in Hallandale Beach. Previously, she served as the director of Small Start Day School, the assistant director of the Allapattah Child Care Center and was a substitute teacher at Toussaint L'ouverture Elementary School, all in Miami.
JOSE DOTRES
Dotres is the deputy superintendent of Collier County Public Schools. Prior to accepting the role, he served various roles in Miami-Dade schools, including, most recently, the chief human capital officer, chief of staff, chief academic officer, the North Regional Center regional superintendent, among other positions. He's also been a principal, vice principal and teacher in Miami-Dade schools.
DANITA DUHART
Durart serves as the director of community outreach for the Department of Exceptional Students in the Miami district. She's been in the role since 2019. Duhart is a product of Miami-Dade schools and served as a teacher, assistant principal and principal within the district.
RAFAELA ESPINAL
Espinal is the assistant superintendent in the Office of Talent Management and Innovation for the New York City Department of Education, a role she's held since 2018. Previously, she was the Community School District 12 superintendent, located in the South Bronx. Among other positions within the department, she's also served as a principal and bilingual classroom teacher.
JUAN GONZALEZ
Gonzalez is a lead teacher at Mater Academy East Middle/High, a charter school in Miami, and oversees the instructional coach, testing coordinator, ESOL liaison and the department leader for social studies and math. Previous roles include civics teacher at the charter school and social studies teacher in Orange County Public Schools in Orlando.
SHERRELL HOBBS
Hobbs is the CEO/president of Victory Educational Solutions in Fort Lauderdale. With more than 25 years in education, Hobbs has previously served as the senior vice president of Edison Learning, a charter school management company, as assistant superintendent in Ypsilanti Community Schools in Michigan and as a principal and teacher in Detroit Public Schools Community District.
AVA D. INNERARITY ROSALES
Rosales is a small business owner and educational consultant. In Miami-Dade Schools, she served as an executive director of Curriculum Support and the Science, Engineering, Communication, Mathematics, Enhancement (SECME) Program district director. She also was an instructional supervisor of science education and district SECME Coordinator and a teacher, among other positions.
DEREK NEGRON
Negron is the administrative director of the Office of Academics and Transformation at Miami-Dade Schools. Previously, he served as a principal and assistant principal of Carol City Middle School and an assistant principal at Barbara Hawkins Elementary School. At Barbara Hawkins, he also was a math coach and third- and fifth-grade teacher.
JACOB OLIVA
Oliva is the Florida Department of Education senior chancellor of the Division of Public Schools, which provides training for teachers and principals across the state. Previously, he was the superintendent for Flagler County Schools in northeast Florida. He's also been a principal, assistant principal and teacher, according to his résumé. Originally from Miami, he is a product of Miami-Dade Public Schools.
OSCAR RICO
Rico is the executive director of technology at the Canutillo Independent School District in El Paso, Texas, where he's also served as a middle school principal. In the El Paso Independent School District in Texas, he was a high school assistant principal and a high school T-STEM coordinator. He was also a science teacher at other Texas school districts.
NALISA SAATI
Saati is the founder and executive director of Superhero Leadership Academy Inc., a nonprofit organization in Miami focused on youth leadership and education empowerment. She was also the founding program director of the Miami-Dade Urban Debate League, a network of nonprofits that work with school districts to bring academic debate to middle and high school students. She is an alumna of Carrollton School of the Sacred Heart in Coconut Grove.
SHAWN C. THORPE
Thorpe is the chief executive officer of The Thorpe Enterprise, LLC, the board vice president and chief financial officer of Life Outreach Worship Center and president and CEO of Education Design Consulting, Assessment & Programs. Previously, he served as an academic principal in Alexandria Public Schools in Alexandria, Virginia. Thorpe has also held positions in Stafford County Public Schools in Stafford, Virginia, and Newark Public Schools in Newark, N.J.
DANIEL WALKE
Walke is the principal at Chambers High School in Homestead. The school is part of NorthStar Academies, which educates students who have dropped out of the traditional school setting or who are not on track to graduate with their cohort and are at risk of dropping out. He's also served as an exceptional student education (ESE) director and curriculum specialist at Charter Schools USA, an assistant principal, ESE specialist and physical education teacher in Bradenton.
COMMUNITY UPSET ABOUT THE SEARCH PROCESS
More than two dozen community leaders signed and sent a letter to the School Board Tuesday demanding it "appoint a temporary or acting superintendent to define and implement a search and selection process that will engender the confidence of students, parents and other members of the community," a memo obtained by the Herald read.
Organizations who signed the memo include the League of Women Voters, URGENT Inc., South-Dade NAACP, Overtown Youth Center and PTA, among others.
The memo, which was sent to each board member, the student adviser to the board and Carvalho called on the board to conduct a statewide, regional and national recruiting process, offer multiple ways for community involvement and establish a community advisory committee "with representatives from the student body, support staff, teachers, administrators, senior citizens, organized labor, minority organizations and parents."