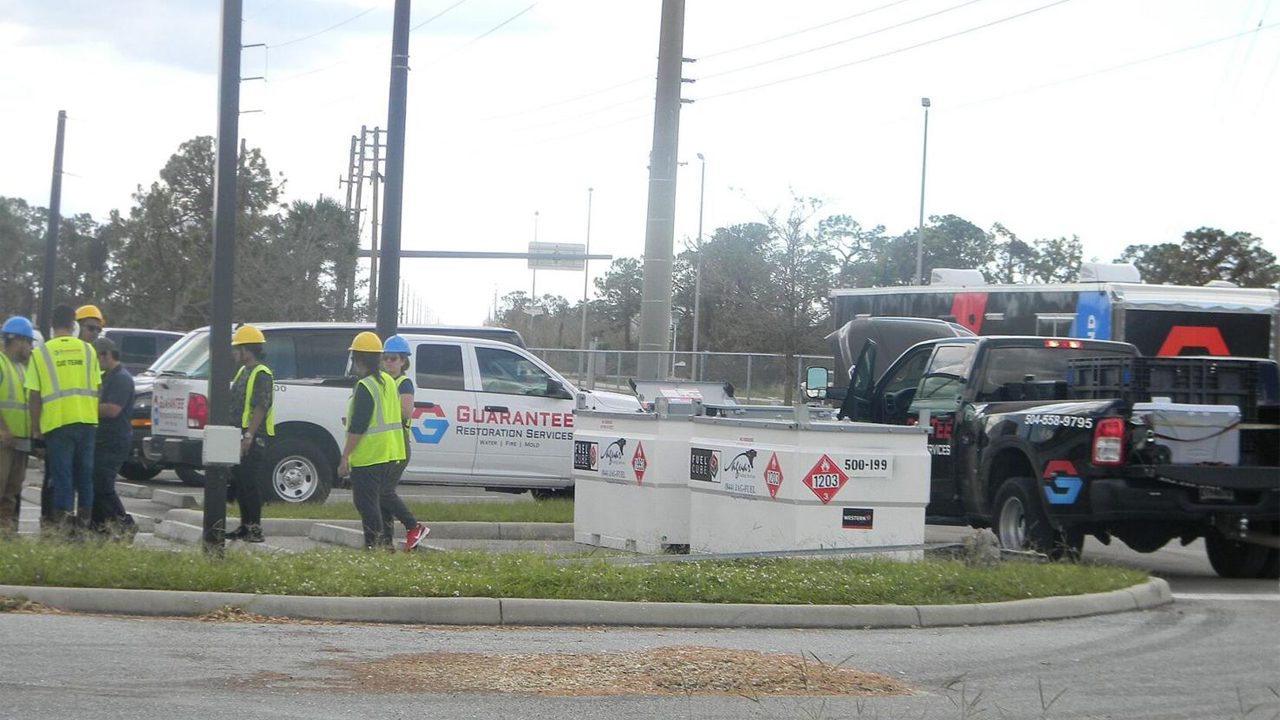 Millions in Ian repairs at Charlotte County schools
Sun Port Charlotte | By Elaine Allen-Emrich | June 14, 2023
PORT CHARLOTTE — Hurricane Ian created millions in damage to Charlotte County Public Schools, but officials are confident they can be repaired by the time class resumes in August.
"There are dozens of roofs that were damaged in the hurricane," said Jeff Harvey, the district's assistant superintendent for district support services. "Port Charlotte High, Myakka River Elementary School, LA Ainger Middle School were hit the hardest. They had leaks in them."
Harvey told Charlotte County School Board members at a workshop Tuesday the damaged roofs were temporarily fixed in October and November.
Now the facilities are being completely repaired.
Other schools that sustained damage were Vineland Elementary, Charlotte Technical Center and Liberty Elementary, he told board members.
School Board members asked Harvey for a spreadsheet of all of the damaged schools and update on repairs.
"Each year we generally repair one or two roofs during the summer months," Harvey said, adding there are 179 rooftops in the district. "We have 61 days to make all of the needed repairs before school begins."
The district hired a company called Synergy to dry out the buildings, which meant there were no mold issues when teachers and students returned.
Despite supply chain issues and construction-worker related shortages, Harvey added, the district is on track to complete the repairs.
"We have been working with FEMA (Federal Emergency Management Agency) and planning and ordering materials since October," he said. "The high winds and flooding shorted out or damaged scoreboards, so they are being replaced. We are working on the parking lot lighting at schools as well."
One of the supply chain issues is for air-chiller units, which can take over a year to deliver.
Superintendent Steve Dionisio told members he hoped it wouldn't rain for the next few weeks.
"I know we need the rain and I know it's the season, but it will create delays for the roof repairs," he said.
Harvey told the board, despite some challenges, the millions of dollars in repairs "are going well."
In other School Board workshop business:
There's a difference in opinions in how Take Stock in Children scholarships are offered for Charlotte County school seniors.
Take Stock in Children gives scholarships to vocational students. In Charlotte County, where the program is administered by the Charlotte Local Education Foundation, more than 120 students participate.
Throughout the state, more than 24,000 students are involved in the program.
Currently, the foundation asks seniors to apply for the Take Stock in Children scholarship. However, other scholarship donors and foundations usually allow the vocational school administration and instructors to pick the seniors in need. This way, some graduates don't receive scholarships that they don't need or get a scholarship offer a year after graduation.
Some School Board members said while they can't tell the foundation how to operate its program, they welcome talking about some changes in the new school year for the betterment of the scholarship program.
Dionisio suggested since a new superintendent, Mark Vianello, will be at the helm, the school board chair and Vianello should plan to meet with new CLEF members to discuss the Take Stock in Children scholarship procedure.