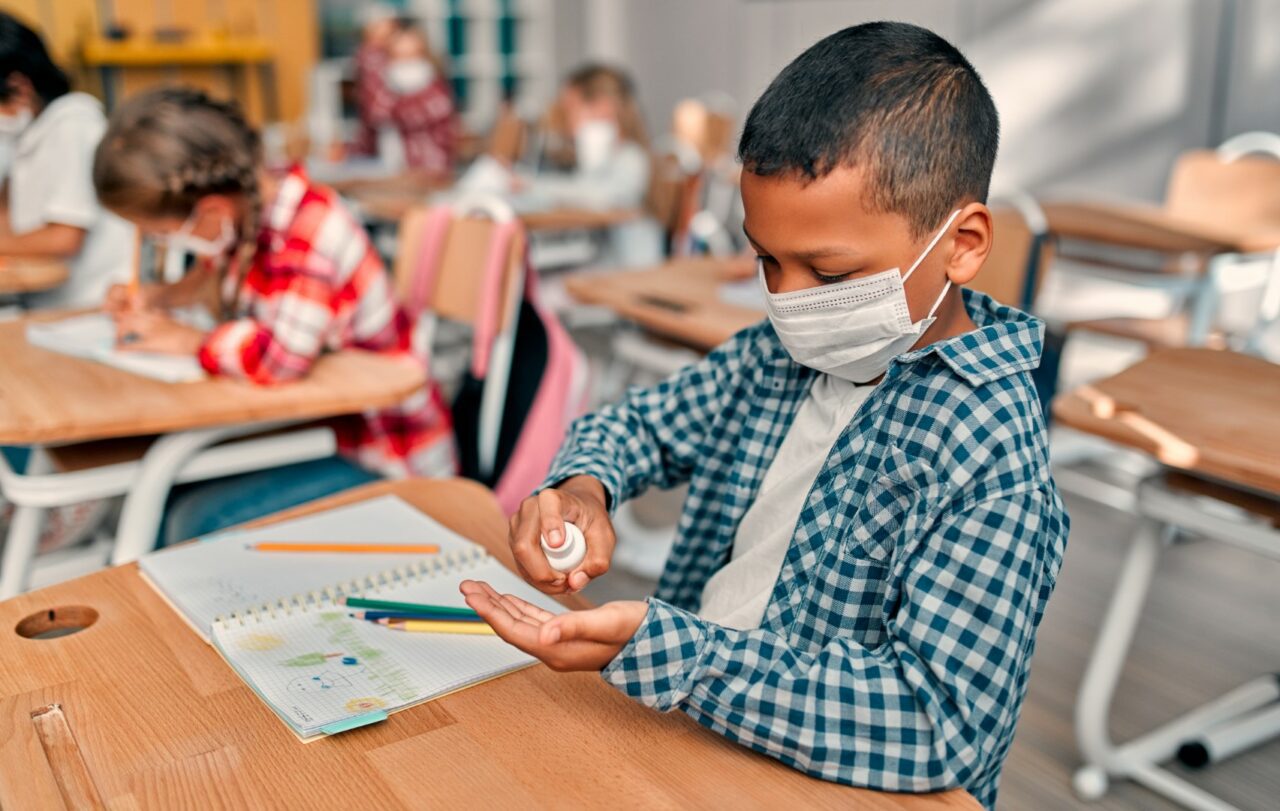 Most School Board members targeted for ouster voted for student mask mandates
Florida Politics | By Anne Geggis | February 27, 2023
The target list was a collaboration between Gov. Ron DeSantis' administration and a parental rights group.
Mandatory student masks, remember those?
The last student mask mandates might have expired 464 days ago, but the payback for School Board members who voted for them — in defiance of Gov. Ron DeSantis' executive order — might be coming due.
Eleven of the 14 School Board members DeSantis has targeted for replacement in consultation with the parental rights group, Moms for Liberty, voted for mandatory student masks as the 2021-22 school year opened and a new wave of COVID-19 cases spiked.
The last mandate expired on Nov. 20, 2021.
Board members who live in Alachua, Broward, Leon, Orange and Palm Beach have escaped mention on the list, even if those Boards defied DeSantis' executive order that students could not be required to mask up.
An inquiry to the DeSantis campaign did not yield any on-the-record insight into why those counties were left off.
School Boards emerged as a new battleground in the last election cycle as DeSantis has made "parental rights" a key focus of his efforts. And this year, DeSantis is weighing in on it even earlier in the cycle — before any incumbents have filed for re-election.
The DeSantis campaign issued a prepared statement from House Speaker Paul Renner in response to an inquiry from Florida Politics.
"We will continue to support Florida school board candidates who promote the components of a world class education, and defeat those that are focused on the latest ideological trends," the Palm Coast Republican's statement said. "Make no mistake, we intend to win as Florida's future is too important."
But Jack Kelly, a School Board member targeted in St. Lucie County, is one of at least two School Board members who says he believes he was mistakenly targeted. Volusia County School Board member Carl Persis said the same thing.
Unlike Persis, though, Kelly did not vote for mandatory student masks.
"I've voted for parental rights every time," Kelly said.
Kelly said he's registered as an independent and he's already recruited his replacement — a registered Republican.
Others see a partisan attack that's also personal. The Sarasota County Democratic Party issued a release saying that Christian Ziegler is using his new role as Chair of the state Republican Party to orchestrate personal vendettas. His wife, Bridget Ziegler, who was just named to the new Disney governing board, also serves on the Sarasota County School Board.
"This is an orchestrated attack by Ziegler and DeSantis to remove the single Democrat on the Sarasota County School Board," argued Daniel Kuether, Chair of the Sarasota County Democratic Party, in defense of Sarasota County School Board member Tom Edwards, who is on the list of targets.
Republican Chair Christian Ziegler said it's not related to his wife at all.
"He (Edwards) is as liberal and woke as they come and has no business being on a School Board," Ziegler said, "especially not the Sarasota County School Board, a county that has 60,000 more Republicans than Democrats."
"It's pretty clear that Tom Edwards needs to be replaced," Ziegler added.
Officially School Board races are nonpartisan, although there is currently a bill under consideration that would require candidates to declare a political party.