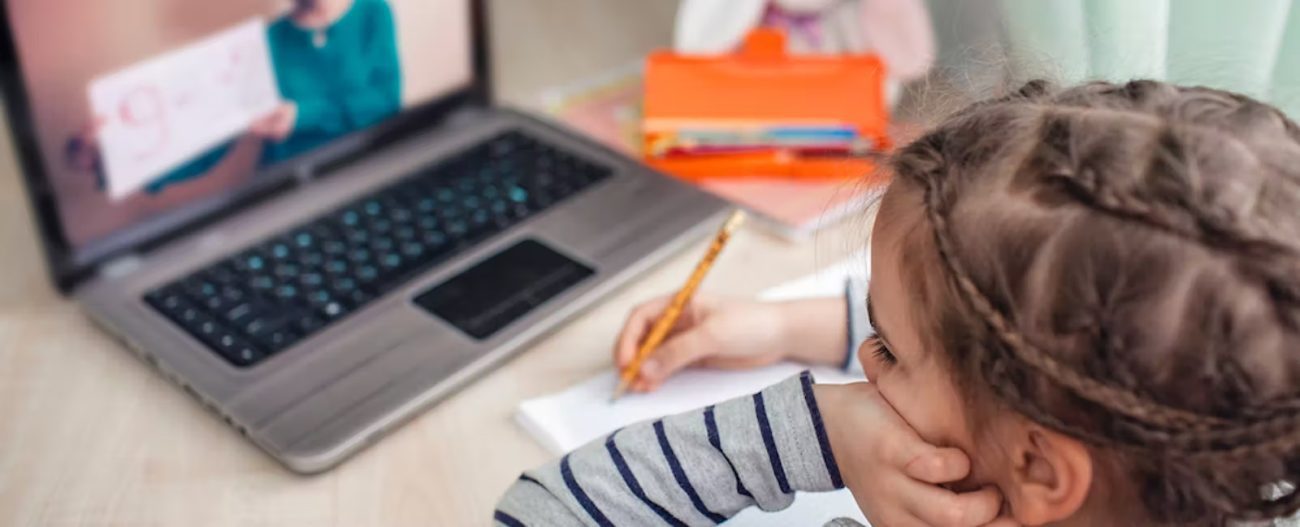 One County Is Making Tutors 'Co-Teachers.' Will That Help With Teacher Burnout?
EdSurge | By Daniel Mollenkamp | February 20, 2023
Teacher exhaustion is high. So is the need to help students get back on track with their studies after several years of pandemic disruption.
But providing structural support for teachers has proven tough for schools.
"We're incredibly good at delivering instruction and being empathetic to our students," says Frederick Heid, superintendent of Polk County Public Schools in Florida. But, he adds, schools are less adept at attending to teachers' needs, which is why the burnout rate is so high, especially at public schools that serve students from low-income families.
Perhaps counterintuitively, Heid thinks that a new tutoring program they're piloting in Polk County will help to ease some of that burden. It won't prevent teachers from feeling the emotional strain, but it will provide them with structural support, the kind that's been hard to get them, he indicates.
In turning to tutoring services, the county is hardly unique. An estimated 40 percent of schools plan to use their federal relief dollars on tutoring. Mostly, these schools hope that the tutoring will help students catch up on learning they missed during the pandemic, a priority redoubled by alarming NAEP scores.
But, in this case, there's a twist: In Polk County teachers directly assign specific students to receive tutoring during class, turning the tutors into a sort of "co-teacher."
Teachers can sign up specific students for one-on-one or small group online tutoring sessions during class, as part of the school day, as if there were another teacher in the room. (Though, those tutors are sourced through the company that designed the program, Varsity Tutors, and not the school.) Schools also have access to more standard on-demand tutoring, outside of school hours, as part of the deal.
Teachers are usually the ones who know when a student needs help, but they're already stretched thin, Heid says. This way, teachers can use assessment and testing data to identify students who are struggling and get them in front of tutors, he adds.
Previously, Polk County schools had a tutoring program they liked, but it wasn't weaved into the classroom. Tutoring happened before or after school. It was run by a tutoring provider or, in some cases, teachers would stay behind after school to tutor students. And that was sporadic, Heid says, and you couldn't force students to attend, even if they badly needed it. "And quite honestly, you're dependent on your teacher cadre, who right now are kind of tired," he adds. For an issue like early literacy, Heid says, it just made success a referendum on the effort of the adults in children's lives.
The program is undergoing a limited pilot in about five schools, serving several hundred K-12 students. Eventually, it will affect about 40,000 students.
Infusing Tutoring Into the School Day
The rush to provide tutoring — especially on-demand tutoring — has proven profitable, with schools having both a need for tutors and difficulty in sourcing them.
That mix has created big winners, rewarding them with large contracts from districts across the country. But while more intensive forms of tutoring are widely accepted as valuable, not everyone is so sure about on-demand models, which offer 24/7 tutoring but aren't necessarily as intensive or well-studied as high-dose tutoring. Critics of on-demand tutoring charge that it's less evidence-backed and also that students may not take advantage of these options very often. Meanwhile, companies that offer these services counter that on-demand tutoring is the only way to provide help to the many students who need it.
There's still a little confusion around the types of tutoring services companies offer, says AJ Gutierrez, co-founder of the nonprofit Saga Education, which runs tutoring programs in schools. Last summer, Gutierrez described the tutoring industry as a "land grab" where companies would advertise themselves as high-dose when in reality they weren't. But supporting K-12 learning for the immediate future will take a holistic combination of tutoring options, Gutierrez says. There are also a lot more districts looking for high-impact tutoring that's evidence-based, which is encouraging, he adds. Even though outsourcing tutoring services to a vendor makes sense in the short term, Gutierrez argues, districts and states can implement high-impact tutoring on their own effectively in the long term.
Yet leaders at Varsity Tutors see the new model of tutoring being tested in Florida as part of a permanent support structure for teachers. They think their program infuses tutoring fluidly in the classroom, allowing teachers to use it "surgically" to push students to learn.
In contrast, on-demand tutoring is popular, but it can also be limited, argues Anthony Salcito, who leads Varsity Tutors for Schools, because those services force the student to take the first step in seeking out tutoring. "We've learned from on-demand that they're not always going to do that," Salcito says.
In time, in-classroom tutoring is something that parents will come to expect, Salcito predicts.
A National Model?
Polk County is betting on that. And leaders there say they're optimistic, especially about the benefits the tutoring services could have for teachers: "I think teacher morale could improve," Heid, the county superintendent, says.
That's because the coronavirus put some of the struggles affecting kids painfully into focus. For teachers who had to observe this as it happened, it could be overwhelming. "Kids getting smacked, substance abuse happening in the household, other things happening in households," Heid says. "We witnessed that in real-time."
When the coronavirus struck, Heid was in a school district in Illinois. Unlike many districts, they were relatively prepared for remote learning, Heid says. But they weren't necessarily prepared for the emotional struggle they saw in their students. "I remember teaching in urban core and being in tears listening to some of the stories my kids would tell," Heid says.
Helping teachers carry that weight has proven hard for schools. But structural support, Heid thinks, will help.
Whether in-classroom online tutoring will actually lighten the workload for teachers remains to be seen. Representatives from Polk County initially agreed to let EdSurge talk to a teacher and tutor participating in the pilot program, but later changed their minds, saying that it was too early in the process of implementing the program.
But Heid says he is excited about the opportunity to try a new strategy.
"And you know what, I hope that it yields the outcomes that we're anticipating because I think that this, arguably, is a national model for what this type of tutoring and intervention should be moving forward," he says.