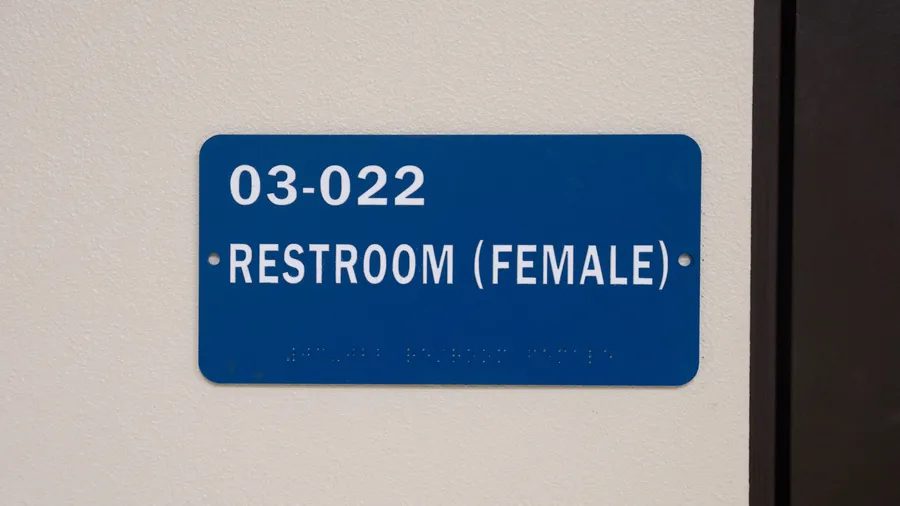 Pasco school district changes bathroom rules to include sex assigned at birth
Tampa Bay Times | Jeffrey S. Solochek | Jan. 4, 2023
Superintendent Kurt Browning said his intent is to follow the law.
LAND O'LAKES — For nearly five years, the Pasco County school district has refused to adopt a rule requiring students to use restrooms based on their sex assigned at birth.
That stance changed Tuesday.
Citing a late December ruling involving the St. Johns County school district by the 11th U.S. Circuit Court of Appeals, Superintendent Kurt Browning announced that schools will revise procedures so that students will be told to use the restroom and locker room according to the sex on their birth certificate.
Transgender students will be able to ask for accommodations to use a single-stall private restroom, Browning said.
"I'm going to do what I have always said I'll do, which is follow the law. The 11th Circuit changed the law," he told the Tampa Bay Times. "It would be disingenuous of us to use the St. Johns case for the last five years and not use the 11th Circuit case as the basis of our decision-making."
Browning was referring to a decision by the 11th U.S. Circuit Court of Appeals that said a St. Johns County policy preventing transgender male student Drew Adams from using boys' bathrooms at a high school did not violate constitutional equal protection rights. The sharply divided court said in its majority that the policy also did not violate federal Title IX protections.
Browning alerted principals via email on Tuesday of his plan to update the district rules, which the administration and school board declined to change in the past despite heavy pressure from conservative and church-based organizations.
Several of those advocates attended the board's meeting Tuesday to again press for the district to change its rules because of the court ruling. LGBTQ activists dressed in purple also turned out to urge the board to stay the course.
Browning publicized the rule change early in Tuesday's board meeting, when asked if he had any off-agenda items to add for consideration. He spoke before the time for public comment, when the audience members would have a chance to express their views.
The plan calls for taking the next 30 days to update district guidelines and make sure schools have private restrooms available for students who wish to use them. Browning said there also will be time to meet with impacted students and families.
"I realize that this change in practice may not sit well with some students and/or adults but it is important to note that, as a district, we are required to abide by the laws of the State of Florida and the United States. This change in District practice and procedure does both," Browning wrote to principals.
The announcement drew approval from some of the residents who have long called for such a rule.
Pat Rogers, who does not have children in the district, said she believed the district shouldn't need 30 days to put its new requirements into place.
"You've already got the law. All you need to do is print it out," Rogers told the boardTuesday.
It received strong criticism from LGBTQ activists, who had shared their worries that the administration might make such a move before Browning spoke.
"Doing what's legal and doing what's right are two different things," said teacher Myndee Washington, calling the offer of private restrooms "the walk of shame."
Gina Duncan, representing Equality Florida, questioned the viability of the rule, which she deemed politically motivated.
"Who is to be enforcing the policy?" Duncan asked. "Will you have underwear inspectors? Will you require all trans students to come out?"
Cypress Creek High senior Toby Fennell echoed those concerns, and offered an answer as a self-identified expert on transgender restroom use. For the past four years, Fennell said, he has used the men's restroom, which does not match his sex assigned at birth.
"I don't feel like this policy is going to do anything good for anyone," Fennell said.He added, "I don't feel I am going to adhere to this policy. If someone tattles on me, that's fine. I don't want to make my classmates uncomfortable by using the women's restroom."
School board members had little to say about the changes, which Browning plans to implement as part of daily operations rather than as a board-approved policy.
"We have to follow the law," Chairperson Megan Harding said after the meeting.
Vice Chairperson Alison Crumbley said she wasn't sure how to react.
"We want to keep all students safe," Crumbley said. "I am listening to what everybody said, and I am processing. We've got to figure it out."