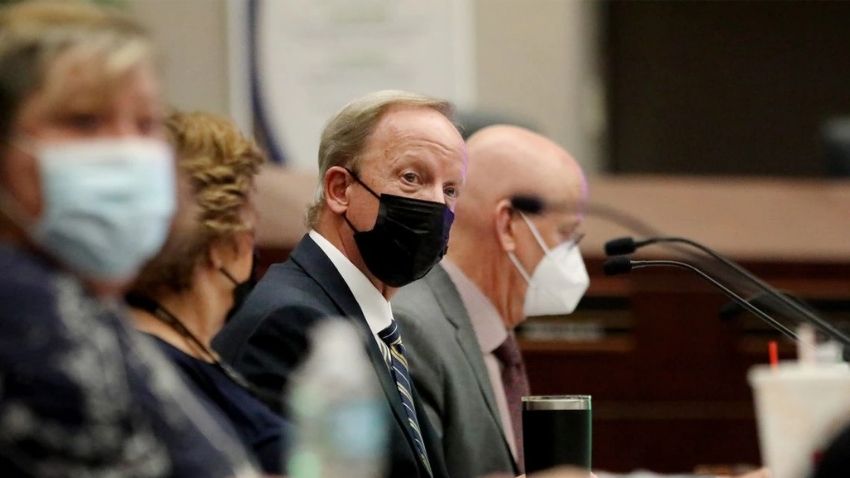 Pinellas plans to choose a new school superintendent soon, but not too soon
Tampa Bay Times | By Jeffrey S. Solochek | January 25, 2022
With several of Florida's largest school districts seeking new superintendents, Pinellas County School Board chairperson Eileen Long said she wants to "get busy" so her district doesn't lose top candidates to the others.
At the same time, though, she and her board colleagues signaled they don't want to rush their search to replace retiring superintendent Mike Grego, either.
"I think that's when you really don't vet the candidates," Long said.
The example of Miami-Dade County loomed large in their minds.
The Miami-Dade School Board gave aspirants seven days to apply for the job being vacated by longtime superintendent Alberto Carvalho, and moved to pick someone two weeks after the window closed. Its process generated complaints that the next chief executive had been chosen in a back room, and the interviews were just for show.
"That is not what I would support in any way, shape or form," said Carol Cook, the only current member of the Pinellas board to have participated in a superintendent search.
"We need to be open and transparent," said board member Lisa Cane, supporting the board's time frame of three to four months for reviewing its options.
Grego retires on July 1.
The board on Tuesday will hold its first meeting with its search consultant, the Florida School Boards Association, to begin outlining what it wants to see in its next superintendent. Members have been united so far in their desire to find someone who can continue the district's progress, while also providing some new insights for moving ahead.
A candidate who understands the community and the state appears to be a preference. But that doesn't mean the board members are set on hiring someone who has close ties to the district — a criticism leveled at the Miami-Dade board — or that they have any particular person in mind.
"At the end of the day, whether they're from Pinellas or somewhere else, are they going to be able to take us where we need to go?" said board member Caprice Edmond. "We need a qualified person."
Even if a local applicant eventually rises to the top, that person needs to have the credibility of having earned the job, Cook said. That means competing with others, she said.
Already, board members have begun hearing from constituent groups about how to conduct the search. Some want access to participate in the discussions from the outset.
Board members said they intend to discuss how to make their work sessions more open to the public, perhaps by streaming them online. They also expected to talk about different ways to gather information from a wide cross section of the county.
One thing they did not sound inclined to do was wait for the fall election cycle to end before making a decision. Four of the seven seats are up for reelection, with Cane and Edmond seeking new terms and Nicole Carr and Bill Dudley leaving the board.
If selected by July, as planned, the next superintendent could wind up facing a board with a very different complexion than the one that made the choice. Cook noted that one of the reasons Carvalho didn't become Pinellas superintendent when he was offered the job in 2008 was because of his concerns about elections that promised to change the board.
That should not sway the current board from doing the job it was elected to do, Carr said. Neither should it dissuade top applicants for the post, she added.
"A high-quality candidate will have to understand and know how to be effective no matter who is on the board," Carr said.
She noted that when she was elected in 2018, two other new members also joined the board. They did not attempt to remove Grego, Carr noted, saying that the board needs to do what's best for students and staff — and that does not mean having multiple transitions, including to an interim leader.
Cook said the people who have experience working with a good superintendent are best positioned to hire the next one.
"Having the decision made prior to the election would probably be in the best interest of the district," Edmond said.
The board plans to discuss these issues and more when it meets at 1:30 p.m. today to kick off the process.