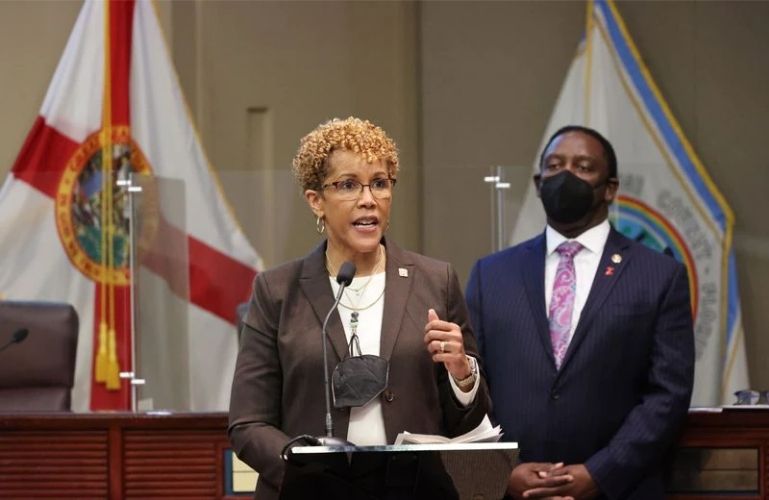 Public forums start Tuesday for Orange schools superintendent search
Orlando Sentinel | By Leslie Postal | March 21, 2022
Orange County residents can share what they'd like to see in a new school superintendent — and what they see as Orange County Public Schools' biggest challenges — at a series of community forums that begin Tuesday.
The seven public forums are one piece of the Orange County School Board's multi-pronged approach to selecting a new superintendent for the region's largest school district. Superintendent Barbara Jenkins, hired a decade ago, plans to retire at the end of the year.
The board hopes to pick her successor by the end of June.
The first public forum is Tuesday at 6 p.m. at University High School. The hour-long forums are a chance for the public to share what qualifications they want to see in Jenkins' successor and also what they see as OCPS strengths, needs and challenges, the district said in a message sent to parents Sunday.
The board also plans an online survey for the public and has appointed a search advisory committee to help it set qualifications and review applications once candidates start submitting their resumes.
The seven forums are all at OCPS high schools. Residents can attend any of them in person or view them online via the district's website, which has a "superintendent search 2022″ button on its homepage. The district will also post information about the forums, its advisory committee and those who apply for the job at that site.
"Any piece of information we get, gets shared with the board," said Andrea Messina, executive director of the Florida School Boards Association, which is serving as the board's search consultant. "We don't filter any of it," she said.
"The board gets full information, which makes it fully available to the public," Messina added as the board discussed its search process at a March 3 meeting.
The board's advisory committee will be led by David Brewer, a retired vice admiral in the U.S. Navy who also served two years as superintendent of the Los Angeles school system.
The public forums are:
Tuesday, University High School, 6 p.m.
Wednesday, Edgewater High School, 6 p.m.
March 28, Freedom High School, 6 p.m.
March 29, West Orange High School, 6 p.m.
March 30, Jones High School, 6 p.m.
March 31, Apopka High School, 6 p.m.
April 5, Lake Nona High School, 6 p.m.