School District of Palm Beach County opens medical clinic for employees
WPTV | by Stephanie Susskind | January 15, 2021
WEST PALM BEACH, Fla. — The School District of Palm Beach County now has a new resource for employees who need medical care.
The district's first-ever medical clinic is now open for school district employees and their dependents who have a district medical plan.
The superintendent hopes this will make it easier for them to get the care they need, and at a lower price.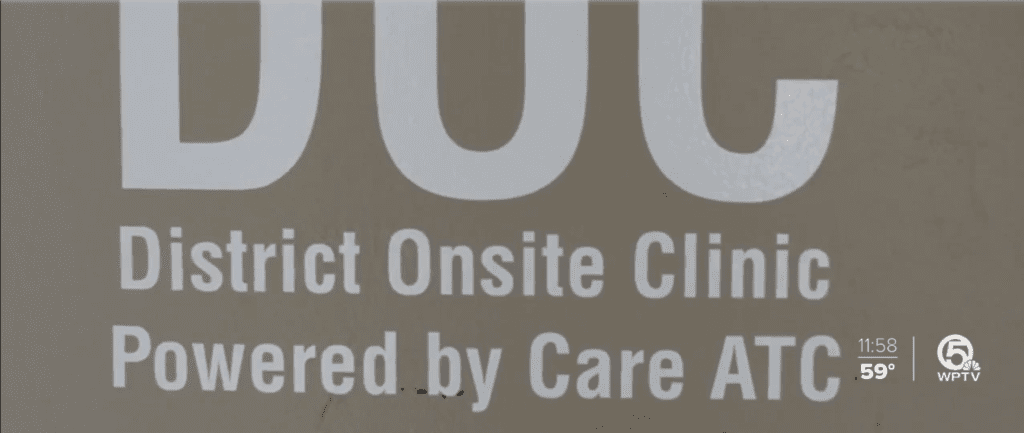 In a video to the community, Superintendent Dr. Donald Fennoy showed off the new District Onsite Clinic, which is located in building E at district headquarters on Forest Hill Boulevard.
Employees can get low-cost primary care, help with injuries, free preventative treatment and lab work, and more.
Fennoy said this is another step forward as they continue to support wellness through the COVID-19 pandemic.
"The clinic's hours are extended to accommodate employees who work throughout this district," said Fennoy. "I know the DOC will prove to be a great asset to our district and I thank the board for allowing this to happen."
The clinic also offers generic prescriptions and vaccines, though Fennoy said it doesn't have the COVID-19 vaccine.