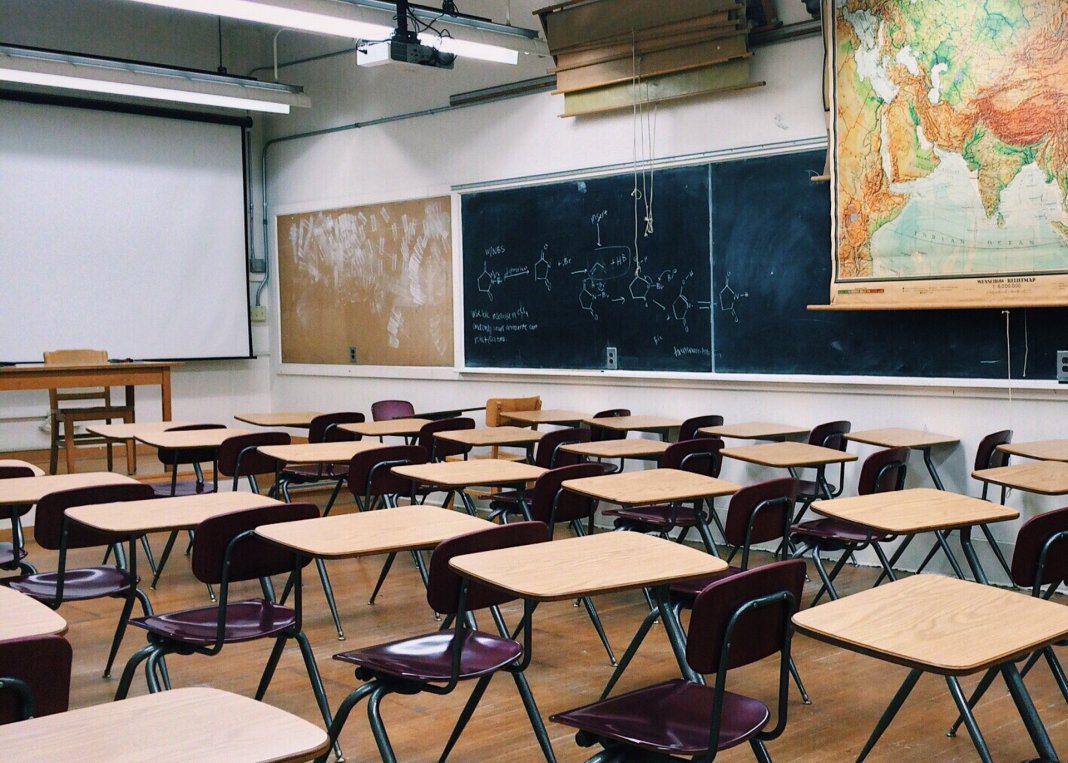 Thousands of students tested positive for COVID since August but info is still scarce, imperfect
The data analysis on school-related COVID cases has holes and a significant error
Florida Phoenix | By Danielle J. Brown | October 7, 2021
Since the start of the 2021-22 school year, at least 9,210 public school students tested positive for COVID-19 in Hillsborough County schools in the Tampa Bay area — the highest number of student cases from an analysis of about half the districts in Florida.
Orange County School District followed, with 5,529 student cases since the week of Aug 9. Pasco had 5,320 cases, Palm Beach, 4,934, and Pinellas, 4,297, according to an analysis by Agriculture Commissioner Nikki Fried. In all, 65,397 public school students contracted COVID-19 through late September.
The analysis had holes and a significant error — which Fried's office later corrected — the Florida Phoenix found, but Fried presented the data to inform the public about school COVID cases.
The Florida Department of Health no longer includes school-related cases in its COVID reports. And not all school districts provide their own COVID dashboards to share information with the public.
The error in the analysis Thursday morning was related to Levy County schools, on the Gulf Coast, skewing the data set.
The data showed that Levy had more than 2,000 student COVID cases since August, out of a total of 5,448 enrolled students.
That would have meant nearly 40 percent of students in Levy schools had contracted COVID since August — an alarming figure.
Levy school officials told the Phoenix that the district does not track COVID data in its schools. The Phoenix pointed out the problem to Fried's staff and asked for correct information.
At issue was that Lake County's school COVID numbers were included in Levy's data set. The Levy district had no data reported.
The data point has since been changed, now showing that there have been about 2,080 COVID cases among Lake County schoolchildren, out of the total 44,550 students enrolled. That change also led to other changes in the data, as a result.
In another case, Pasco County's 5,320 COVID cases did not include cases among charter school students. Since charter schools are legally public schools, the number of COVID cases among students enrolled in Pasco County schools could be higher. Some of the districts did not count COVID cases in public charter schools, but others did.
Gov. Ron DeSantis has "hidden behind his lack of transparency of COVID-19 data" by "refusing to provide comprehensive data on how COVID is affecting our schools," Fried said during a virtual press conference.
Fried is a Democrat, an elected Cabinet official, and a gubernatorial candidate for 2022.
Fried said that her department has requested COVID data such as daily cases, but the Department of Health has not yet provided the information.
"If Gov. DeSantis is refusing to give us the public records you deserve, then we will go straight to the source and get it ourselves," Fried said.
The state's two largest districts — Miami-Dade and Broward — have had at least 2,156 and 2,037 COVID cases, respectively, since the first day of their school year. Miami-Dade started classes the week of Aug. 23 and Broward started the week of Aug. 16.
Brevard schools had 4,167 student COVID cases and Polk County has had at least 3,131 cases since the start of the year, according to Fried's data. The rest of the school districts listed had numbers below 3,000 and several districts had figures less than 1,000.
Fried is not the only one attempting to fill an informational void regarding COVID cases in schools.
The Florida Education Association, a statewide teacher union, has been providing its own reports on COVID in Florida schools, based on district COVID dashboards and local news articles.
From the union's reporting, at least 163,830 PreK-12 students and staff have tested positive for COVID. The union also has reported at least 97 educators and staff who have died from COVID-19.
Last school year, the Florida Department of Health did provide data on a weekly basis from September through mid-May, outlining the number of COVID cases related to public and private schools. The Phoenix regularly analyzed those reports throughout the 2020-21 school year.
Between Sept. 6 to May 15, to be exact, there were 115,148 cases of COVID-19 in Florida's K-12 public and private schools. That number includes students, teachers, staff, and others who tested positive for COVID.
The breakout: 91,047 students, 8,291 teacher cases, 5,521 staff cases, and 10,289 other cases, according to the health department data.