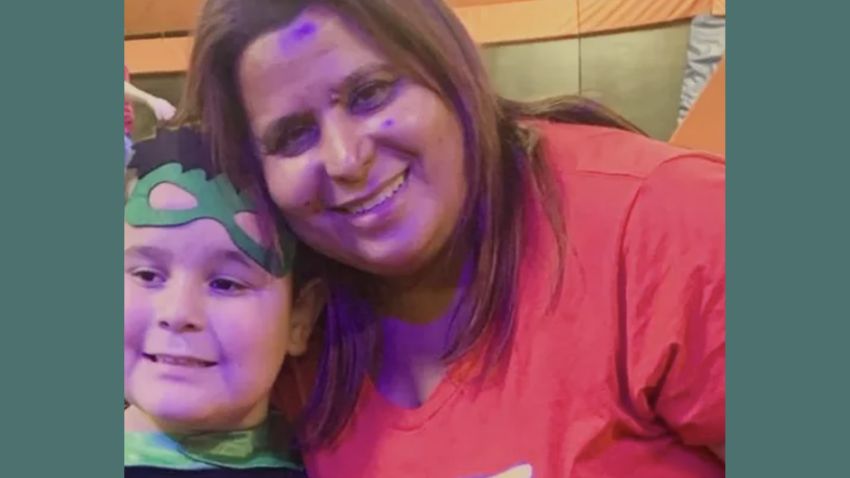 Miami-Dade teacher dies saving son from drowning during family vacation in El Salvador
Miami Herald | By Michelle Marchante | September 6, 2022
A Miami-Dade teacher is being remembered as a "champion of students" and "an angel in disguise" after she died saving her 10-year-old son from drowning at the beach during a family vacation in El Salvador.
Cutler Bay Middle school teacher Michelle Vargas and her son Michael went to the beach while visiting his paternal grandparents in El Salvador over the holiday weekend.
They "got caught up in a rip current and although Michael was saved, Michelle drowned," the teacher's friend and co-worker Alicia Giraud wrote in a GoFundMe page. "If you knew Michelle personally, you know she'd give up her life 100 times if it meant saving Michael."
Cutler Bay Middle School principal Ignacio Rodriguez spoke similar words Tuesday when asked at a news conference about Vargas as a mother.
"Michelle gave her life for her son," Rodriguez replied. "He was swimming out. She saw him. She jumped into action, as a parent would. She gave up her life. He made it back to shore. Unfortunately, she didn't."
Vargas died on her birthday, according to Giraud. Rodriguez said Vargas "had a great disposition" for working with special needs students: "She had the ability to read them, to connect with them. They looked to her for guidance. She was a mother figure to these kids."
He characterized her work attitude as "Can do-will do-we got this," and said, "Every school needs a person like Michelle Vargas in the school. She will be missed at Cutler Bay."
"We are devastated to learn about the tragic loss of a beloved and respected teacher who has impacted the lives of Cutler Bay Middle School students for nearly a decade," Miami-Dade Schools Superintendent Jose Dotres said. "From all of us at Miami-Dade County Public Schools, we extend our heartfelt condolences to the Vargas family during this difficult time."
Parents, friends, colleagues and others have also taken to GoFundMe and social media to remember Vargas.
"I will forever be grateful for all you did for me and my children," Lyzette Cardentey commented on the GoFundMe page. "They say it takes a village to raise children and you were my village. Daniel, Nataly, and I will always keep you in our hearts."
Other messages left on the page describe Vargas, who was Cutler Bay Middle's activities director and test chair, as an "angel in disguise" and a "true champion for the kids and for teachers." Commentators said she was an amazing mother who was always ready to help others and had a laugh and smile that could light up a room.
"Michelle was like a sister to me and we often treated each other like competitive siblings," Chris Valdes wrote on Facebook. "She was always willing to help and would jump through hoops in order to give our students the experiences that any child deserves. She was passionate, loud, and funny."
The GoFundMe page has raised more than $11,000.
Giruad said the money raised will be used to help cover funeral expenses and to support Michael. Giruad said the Vargas family is on the way to El Salvador to bring Vargas and Michael back to Florida.