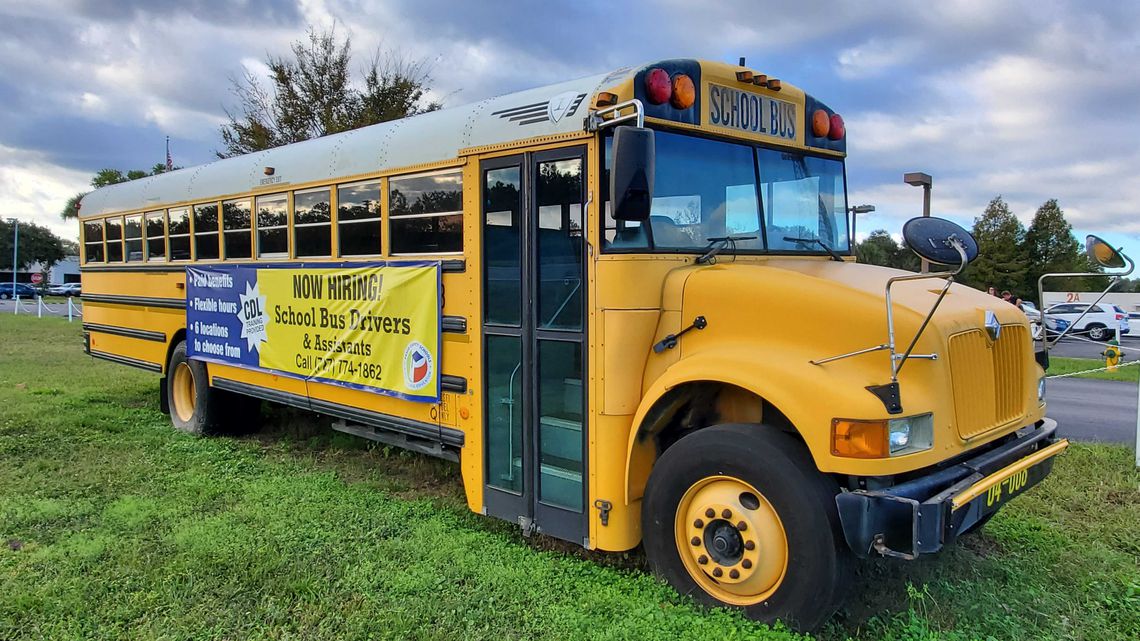 Pasco School Board approves plan to change start times
Tampa Bay Times | By Jeffrey S. Solochek | November 2, 2021
Students at every public school in Pasco County will have to reset their alarm clocks for second semester.
Because of a bus driver shortage, the School Board on Tuesday approved new start times for every campus, to be implemented in January. The shift to deliver students in four stages rather than three aims to get all children to school on time with fewer drivers.
Under the current system, dozens of buses have been arriving late to schools daily, with many children left sitting on the side of the road waiting for a ride.
"We need to make sure for every minute of every day that we have these kids before us … we have high-quality instruction going on," superintendent Kurt Browning said. "It makes it very difficult when we can't have these kids arriving in a timely fashion."
Browning initially recommended adopting the changes for the second semester of this year, plus all of next year. He changed the proposal to review the system in May before making a plan for next fall.
Board members unanimously supported the proposal, saying they reviewed other options and found no other solution that would have the needed effect.
"To be frank, I don't like this solution but I understand this is not an ideal situation," board member Megan Harding said.
Some noted that other districts face similar problems, but have not yet acted.
"Board members in other counties know they have an issue. They just are watching us," chairperson Allen Altman said. "This will, I'm sure, be taking place in other places, in some form or fashion."
The plan to overhaul bell schedules emerged publicly two weeks ago. It generated a flurry of commentary on social media, as well as many emails and phone calls to board members and district administrators.
Reactions were mixed, with many suggesting the mid-year shift would create chaos and cause more problems, including the possible accelerated departure of more bus drivers. Others said they favored the moves as positive for their family schedules.
Two parents spoke to the board Tuesday.
One raised concerns about possible traffic snarls in the Wesley Chapel area as two campuses begin classes at the same time. Another spoke about the difficulties families will face with split schedules, as parents who work in the district have to be at school several hours separated from their children.
"I think there's a lack of ingenuity," said Dustin Alsey, whose wife teaches for the district.
He said he heard from several neighbors who shared worries about the move to have many elementary students start at 10:10 a.m. Most could not attend Tuesday's board meeting because of the 9:30 a.m. time, he added.
No bus drivers spoke at the meeting. United School Employees of Pasco president Don Peace told the board that the plan would impact workers as well as families.
Peace urged the board to work with individuals, to mitigate any negative effects. He also called for improved bus driver pay, an idea mentioned by several others.
"Pay alone does not solve this problem," assistant superintendent Betsy Kuhn said, noting that other districts with higher salaries have the same issues.
She assured the board that the staff will continue to recruit drivers and seek other solutions.