21 attorney generals: Don't let schools make gender identity decisions without parents
Chalkboard Review | By Brendan Clarey | May 31, 2023
A coalition of 21 state attorneys general are taking a stand in favor of Florida parents who sued their school district for allegedly violating their rights regarding their children's gender confusion and the use of different pronouns while at school.
The attorneys general filed an amicus brief in the Eleventh Circuit Court of Appeals Tuesday supporting parents January and Jeffrey Littlejohn. The brief argues that Leon County School District's policy violated parents' rights by allowing administrators to make decisions about a child's gender identity without notifying parents and even going against their explicit wishes.
"When a student considers transitioning gender, parents have a fundamental, constitutional right to be involved in that decisionmaking process," the brief argues. "Yet school districts nationwide, strong-armed by ideologically driven advocacy groups, have shut parents out of the process and trampled on their fundamental rights."
The Littlejohns sued the Leon County school district over claims that Deerlake Middle School staff went against their explicit direction not to call their child by a different name or use they/them pronouns.
Despite the Littlejohns telling staff about their desires and that their child was experiencing gender confusion, a counselor at the school set up a meeting with the student who asked them to use a new name and pronouns and other staff to create a support plan, according to the brief.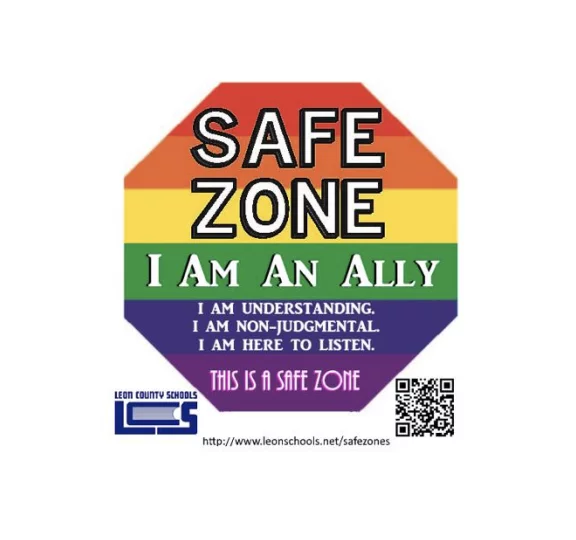 Staff relied on the school's Lesbian, Gay, Bisexual, Transgender, Gender Nonconforming, and Questioning Support Guide, which stipulated that parents not be notified without the student's permission, according to the brief. When January Littlejohn learned of the meeting, the staff refused to tell her anything about it.
January Littlejohn told Assistant Superintendent Kathleen Rodgers – who wrote the support guide – not to meet with her child, but Littlejohn later learned that Rodgers requested a private meeting regardless.
The Littlejohns claimed that leaving them outside the decisions "caused [their child] emotional distress and exacerbated [their child's] psychological and educational difficulties, increased the costs associated with providing educational alternatives" and "damaged their family dynamic," the brief said.
The attorneys general argue that the district violated the parent's due process rights by refusing to make known the actions taken concerning their child's gender identity.
"The district's policy authorizes school personnel to conceal information about a student's gender identity issues from parents – and to reject parental guidance relating to their child's gender-identity issues – unless the student consents to their parents' involvement," the brief argued.
Montana's and Florida's attorneys general led the coalition filing the brief. They were joined by those from Alabama, Alaska, Arkansas, Georgia, Idaho, Iowa, Kansas, Kentucky, Louisiana, Mississippi, Missouri, Nebraska, South Carolina, South Dakota, Tennessee, Texas, Utah, Virginia and West Virginia.
This is the latest amicus brief filed by Republican attorneys general defending parental rights in cases against schools. In March, 19 state attorneys general filed a brief in the First Circuit Court of Appeals.
As Chalkboard reported then, the brief supported parents Stephen Foote and Marissa Silvestri in their lawsuit against the Ludlow Public School district in Massachusetts. Foote and Silvestri say staff met with their children against their wishes and the district withheld information about their children's gender identities from them.