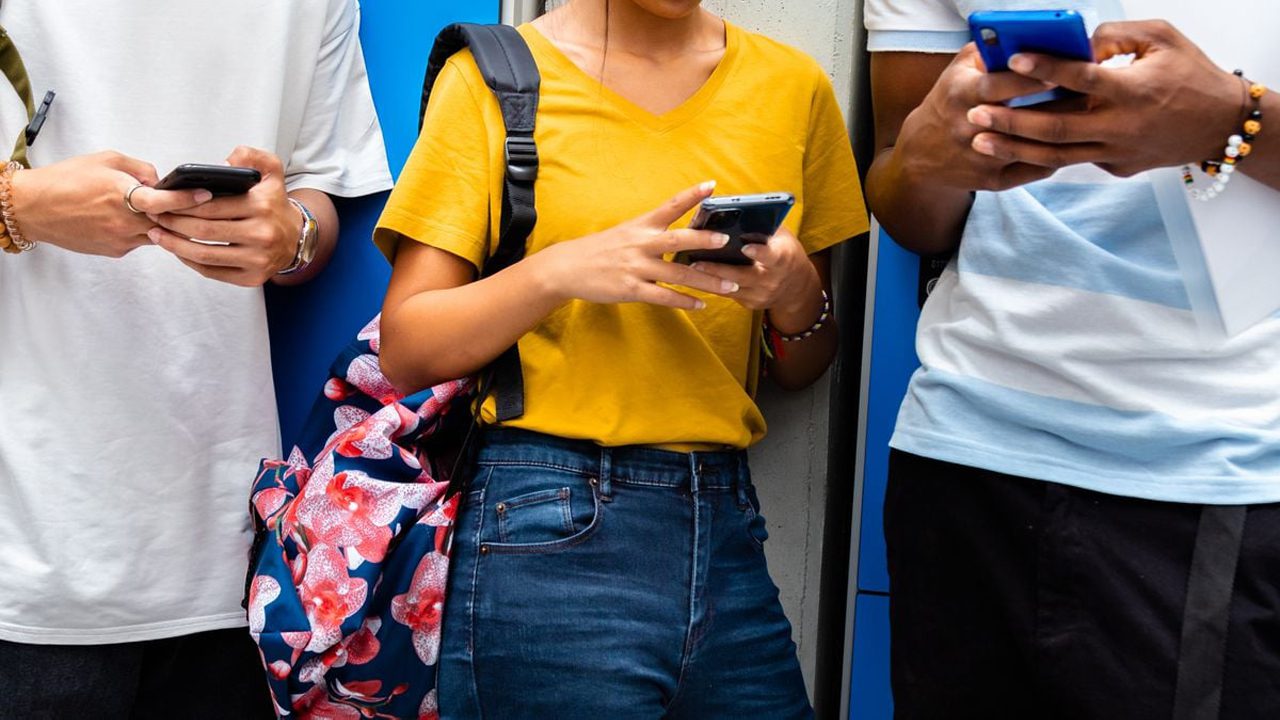 97% of teens say they use their phones during the school day
A Common Sense Media study found students were most likely to turn to social media, YouTube and gaming on their phones during the school day.
K-12 Dive | By Anna Merod | September 27, 2023
Dive Brief:
Though school cell phone policies can vary significantly, 97% of 11- to 17-year-olds used their phones during the school day, according to a Common Sense Media study analyzing the smartphone data of 200 students. The amount of daily in-school screen time ranged from less than a minute to 6 1/2 hours with a median time of 43 minutes.
Some 59% of participants used their cell phones on school nights, with a median use time of about 20 minutes per night.
Overall, Common Sense Media found teens use their phones on a daily basis, with a median use time of over four hours. Students picked up their phones a median of 51 times per day, though pickup amounts ranged from two to 498 times per day.
Dive Insight:
School policies banning student cell phone use during school hours has fluctuated over the years. The National Center for Education Statistics reported that 91% of schools prohibited non-academic use of cell phones during the 2009-10 school year, but that dipped to 66% in 2015-16 and then rose back to 77% by 2019-20.
Teachers find it difficult at times to address students' habits of glancing at their phones more frequently, which worsened during the height of COVID-19 and remote learning when students could use their smartphones more often and freely. However, these personal devices can also have curricular benefits such as allowing students to engage in live surveys or access content and data during a lesson.
Some parents have also raised concerns that cell phone bans may prevent their children from reaching them during potential emergencies.
The Common Sense Media study found students were most likely to turn to social media (32%), YouTube (26%) and gaming (17%) on their cell phones during the school day.
Among the social media apps used by teens, TikTok prevailed as the most popular and longest-used app, the study said. Half of participants said they use TikTok, plugging into the app at a median of one hour and 52 minutes per day. TikTok users were also more likely to spend multiple hours per day using the app compared to other social media platforms, especially during school hours and overnight, Common Sense Media found.
In recent years, a number of states have weighed bans on TikTok, particularly on school grounds. Additionally, a sizable and growing number of school districts are suing social media companies — including Meta, Snapchat, TikTok and YouTube — for their apps' impact on students' mental health.
In May, Florida Gov. Ron DeSantis signed HB 379 into law, banning TikTok on all personal devices using school internet and on devices issued by schools. Paul Burns, chancellor of the K-12 public schools division at the Florida Department of Education, said the statewide policy will prevent media "that may be harmful to children and may distract them from classroom instructional time."
Similar moves to prohibit TikTok at the state level have progressed in Montana, where Gov. Greg Gianforte signed into law a statewide ban of the app. Gianforte cited concerns that China is using TikTok to collect sensitive, personal information from users.
In January, Louisiana Superintendent of Education Cade Brumley advised all school system leaders in the state to immediately remove TikTok from any publicly funded devices. Brumley noted concerns that TikTok lacked data privacy measures, and that using it "may create legal ramifications due to the potential release of personally identifiable student information."