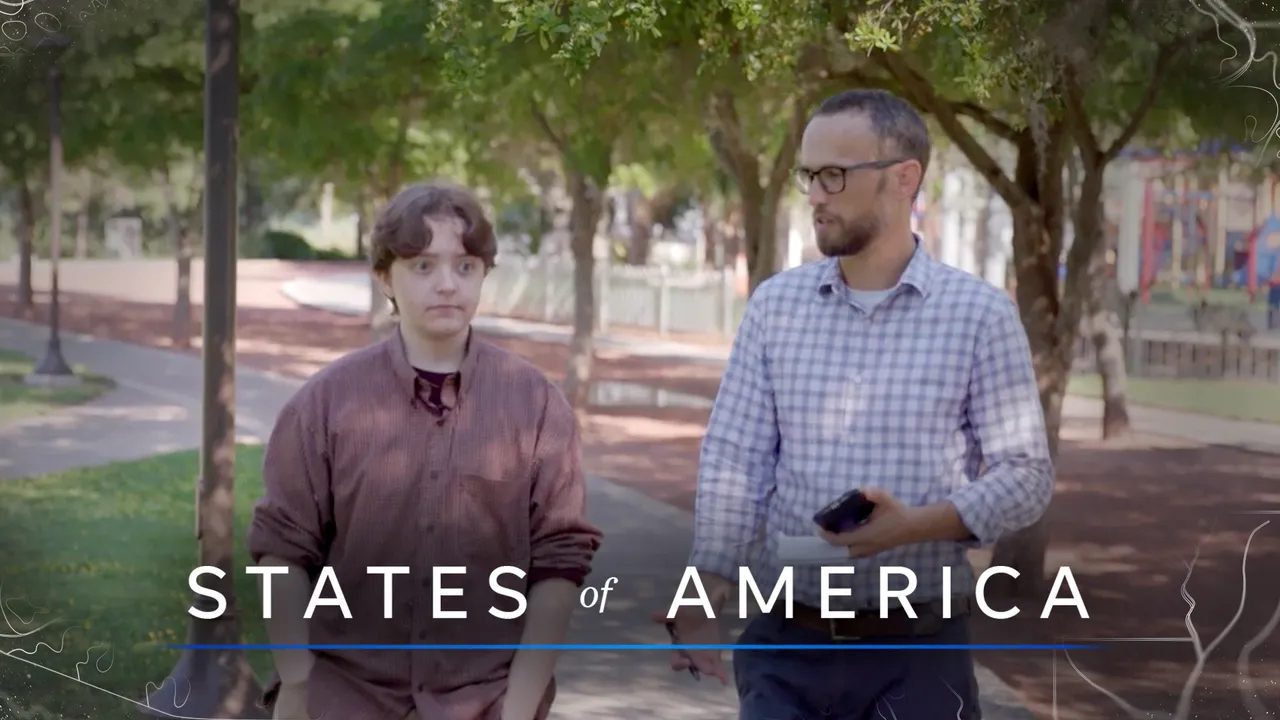 Before vote to ban trans youth healthcare, Florida doctor board skewed comment toward allies
Tallahassee Democrat | By Kathryn Barn | January 31, 2023
The Florida Board of Medicine meeting devolved into chaos.
A woman who said she got in line to speak to board members half an hour before the meeting questioned why she hadn't gotten her chance. Two state lawmakers walked up to the lectern to plead for more time, only to have their microphone cut. A crowd began to chant, "Let them speak!" then, "Let us speak!"
The board's legislative committee met Oct. 28 to hear from experts and members of the public to decide whether to draft a ban on gender-affirming healthcare for transgender children. The emotional, deeply personal issue drew more than 100 people to an Orlando hotel to address the panel of governor-appointed physicians. 
More than three-quarters of those participants opposed the ban, according to the board's public comment records, several of them parents of trans children, or children and adults who themselves are transgender.
But when it came time for public comment — a core tenet of government meetings in which members of the public can speak directly to policymakers — they watched as, one after another, a much smaller group of people, many from out of state and, in one case, out of the country, were given a platform to speak in support of the action the Board of Medicine eventually took to ban gender-affirming care for trans youth.
In all, just seven of the 50 people who indicated they wanted to speak in opposition to the ban got their chance, according to a USA TODAY Network – Florida analysis of public comment cards from the meeting. Nearly all of those who supported the ban — 16 out of 22 people — were given time to speak, 10 of them in a row.
"It was complete theater," said Jen Cousins, an Orlando activist and the mother of a trans teen who attended the meeting. "They didn't care what we had to say. They didn't want to hear from our side."
The skewed public comment felt like the living embodiment of what trans people and advocates have worried about since the state began looking into gender-affirming care last year: that the ban was a foregone conclusion — part of a larger strategy by state leaders to marginalize trans Floridians and score political points for a governor who is widely expected to run for president.
Some transgender people are diagnosed with gender dysphoria, the psychological distress that can occur when one's gender doesn't align with their sex assigned at birth. That distress can include suicidal ideation, which is why many experts and advocates say gender-affirming care is medically necessary and potentially life-saving.
"I have real concern about the well-being of trans people in the state, from a medical standpoint, from a mental health standpoint," said Alyssa MacKenzie, a trans activist from Orlando who attended three board meetings, including the hearing in October. "There are a lot of scared trans people in this state that feel completely railroaded by this."
As frustrations boiled over at that meeting, legislative committee chairperson Dr. Zachariah Zachariah, scolded audience members and offered an email address to which people could submit their comments. He did not return multiple requests for comment for this story.
Florida Department of Health spokesperson Nikki Whiting did not address concerns about the skew in public comment. She referenced a Board of Medicine rule that governs the public comment process, but the rule had no guidance for how many people from each side of an issue should be given time to talk.
Florida report on trans healthcare inaccurate, state employee says
State officials have said there isn't enough evidence that transition-related medical care is effective and that the potential drawbacks outweigh the benefits. They also pointed to countries in Europe that have scaled back access to transition-related medical care for children.
However, healthcare professionals have on multiple occasions decried the state's case as cherry-picked and misleading. Advocates have pointed out that the experts the state relies on for its stances on gender-affirming care have religious ties and in some cases question whether trans people exist.
That concern gained another piece of evidence recently, when an Agency for Health Care Administration employee's email surfaced alleging that a state health report that concluded treatment for gender dysphoria was "experimental and investigational" didn't go through the normal regulatory channels.
"I was not informed or consulted, did not in any way participate, and did not write" the Generally Accepted Professional Medical Standards, or GAPMS, report, the employee wrote in June to Florida's chief medical officer over the state Medicaid program, according to documents filed in a lawsuit against a similar trans healthcare ban for Medicaid recipients. 
The employee, Jeffrey English, referred to himself as the "GAPMS guy" and said he does "not cherry pick data or studies and would never agree to" that "if I were so asked."
"All I can say about that report, as I have read it," he wrote, "is that it does not present an honest and accurate assessment of the status of the current evidence and practice guidelines as I understand them to be in the existing literature."
Florida Surgeon General Joseph Ladapo cited the report in a June 2 letter to the Board of Medicine requesting that board members establish standards for such care.
A representative for the Agency for Health Care Administration, which administers the state's Medicaid program, seemed to contradict English, who did not return requests for comment. The report "followed the agency's applicable rules and procedures," the agency said in an unattributed statement.
Members of the public will have another chance to weigh in on the Board of Medicine's proposed ban during a public hearing Feb. 10 in Tallahassee.
Ban supporters came from outside Florida
Board members voted to begin the rule-making process in August. They hammered out the details at meetings in October and November.
During the latter meetings, board physicians heard from a number of detransitioners, or people who once identified as transgender but have gone back to living as their sex assigned at birth. They spoke about how they'd come to regret undergoing transition-related medical care. DeSantis and Ladapo have said such cases are common, but experts told the nonpartisan fact-checking websitePolitifact last month that those statements aren't accurate.  
Among those who addressed the Board of Medicine was Camille Kiefel, an Oregon woman who is suing the healthcare professionals who approved her double mastectomy in 2020, when she was 30, to affirm her non-binary identity. Gender-affirming surgeries are rarely recommended for children.
Kiefel said in an interview that she has long struggled with mental health issues and wishes doctors had exhausted other possible remedies before signing off on the surgery, which she said caused severe complications.
Since she detransitioned, she said, her health has improved through holistic treatments, such as hyperbaric oxygen therapy. She supported the Board of Medicine enacting a ban, she said, because that was the more cautious option on the table. But she also wants the board to look into other medical treatments to help kids who are struggling.
As she was looking for support, Kiefel found an online community for detransitioners, including an organization that contacted her about sharing her story before the Florida Board of Medicine. She said yes, and the group connected her with other organizations to plan the trip.
Kiefel declined to identify which groups were involved but said they coordinated with several other detransitioners from outside Florida.
"For me, it's just about sharing my story," Kiefel said. "That's really what's important to me, and those groups gave me the opportunity to do that."
The extensive testimony from detransitioners appeared to influence the board's decision. Board members spoke on several occasions about the "irreversible harm" that hormone treatments, puberty blockers and gender-affirming surgeries can cause, should a patient eventually change their minds.
"In my 25 years of hearing testimony before this board, I don't think I've ever seen that many patients talk about that much harm being done to them," said Tampa Dr. Hector Vila, referring to the public testimony during the October meeting.
Vila cited it as the most significant factor for why he didn't support maintaining access to trans youth healthcare even in clinical trials. The Board of Medicine eventually struck the carve-out, igniting criticism that board members were throwing out opportunities for the very research they said was lacking. A separate board that oversees osteopathic medicine kept it in.
That board members seemed to prioritize testimony from a small group of people from out of state felt like a slap in the face, several meeting attendees said. Some trans rights advocates were sympathetic to their stories but pointed out that all medications and medical procedures have side effects.
What seemed to be missing from the board's considerations, they said, were the risks of banning the care.
'There are kids who pay attention to this'
LGBTQ youth are at a higher risk of suicide than their peers, according to the Trevor Project, a nonprofit specializing in LGBTQ youth suicide prevention. That number is even higher for trans kids. And recent debates around trans rights have worsened mental health for queer kids, according to the results of a Trevor Project poll released this month.
Critics of the proposed ban weren't exactly optimistic their testimony would change the board's mind. But they still felt it was important to try.
"I wanted to show up … for trans kids to know that they're not alone, and it is ok to be who they are," said Jude Speegle, a Florida native from Daytona Beach and the lone trans person who got the chance to testify in October. "They need to have positive people speaking at these things because there are kids who pay attention to this."
Now is a scary time to be a trans kid, said Snow Pastermack, a 15-year-old trans girl from Oviedo who attended the next Board meeting in November.
At that meeting, board Chair Dr. David Diamond took a different route for public comment, opting to allow eight people from each side of the issue to speak. That process was more fair, some meeting participants said, but it still didn't represent the vast majority of people who turned in public comment cards to oppose the ban. Diamond declined to comment.
"It just made me feel powerless," said Snow, who missed a day of school to attend the meeting with her father.
She didn't get a chance to speak. If she had, she said, she would have said how the process worked for her, a trans kid from Florida who began hormone treatment late last year in the nick of time — with the support of several doctors and her parents, in a process that ultimately took years but was well worth the effort.
"When I look back on my memories before I transitioned, it just kind of felt like not my life. It felt like someone else who lived it," she said. "But now I feel like I'm me."