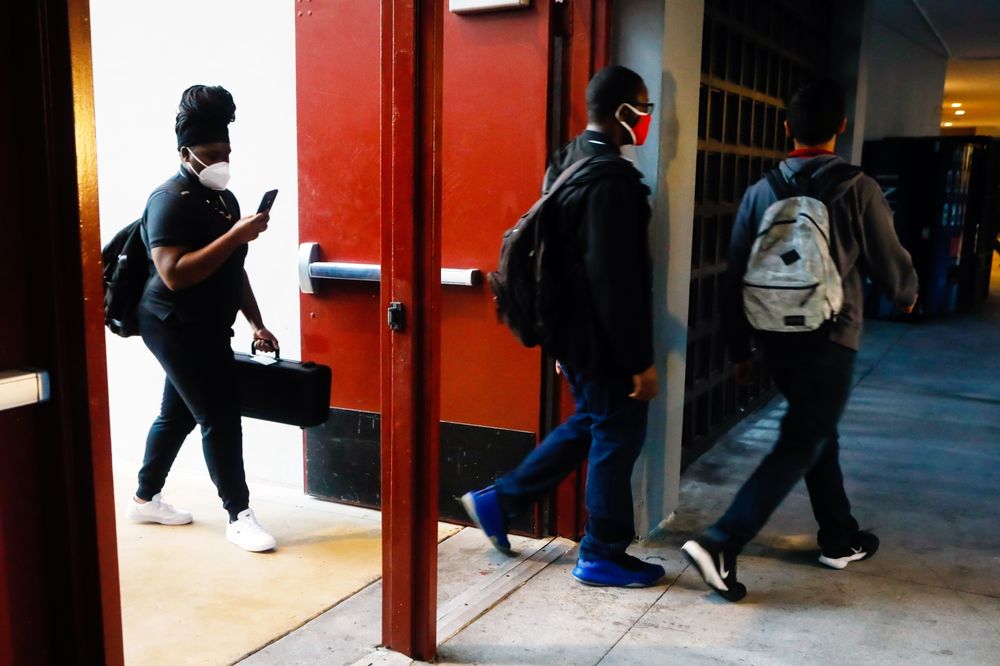 Biden Administration Moves to Protect Schools in Mask Fight
Bloomberg | By Nic Querolo and Danielle Moran | September 9, 2021
Education Department will fund schools penalized by governors
Policy appears aimed at Florida governor's anti-mask policy
The U.S. Department of Education will launch a program aimed at protecting schools districts that have been penalized by their state over Covid-19 mitigation policies like mask mandates.
The program will allow local school districts to apply for grants to restore funding withheld as punishment for implementing strategies to prevent the spread of the coronavirus that are consistent with guidance from the Centers for Disease Control and Prevention, according to an emailed press release from the department on Thursday. 
The debate over whether to require masks in schools has exploded into a political firestorm with Republicans across the U.S. opposed to such mandates. Nowhere is the controversy more fraught than in Florida, where Governor Ron DeSantis barred mask mandates in schools, saying the decision should be left up to parents. The ban was defied by some of the state's largest districts as the coronavirus spread through Florida at the same time classrooms reopened for the start of the school year.
"Every student across the country deserves the opportunity to return to school in-person safely this fall, and every family should be confident that their school is implementing policies that keep their children safe," U.S. Secretary of Education Miguel Cardona said in a statement. "We should be thanking districts for using proven strategies that will keep schools open and safe, not punishing them."
President Joe Biden administration's rebuke to such anti-mask policies comes as the battle in Florida is playing out in the courts. DeSantis and the state's Department of Education have moved to withhold state funding from districts that are requiring masks. At the moment, schools are allowed to mandate masks after a judge ruled in favor of parents who had challenged the state, but the matter has been in a legal on-again, off-again limbo.
The state appealed the ruling, triggering an automatic stay. But Leon County Circuit Court Judge John Cooper took the unusual step on Wednesday of vacating the stay, essentially allowing the schools to enforce mask mandates. Later that day, the state filed an emergency appeal to reinstate the stay.
— With assistance by Jonathan Levin