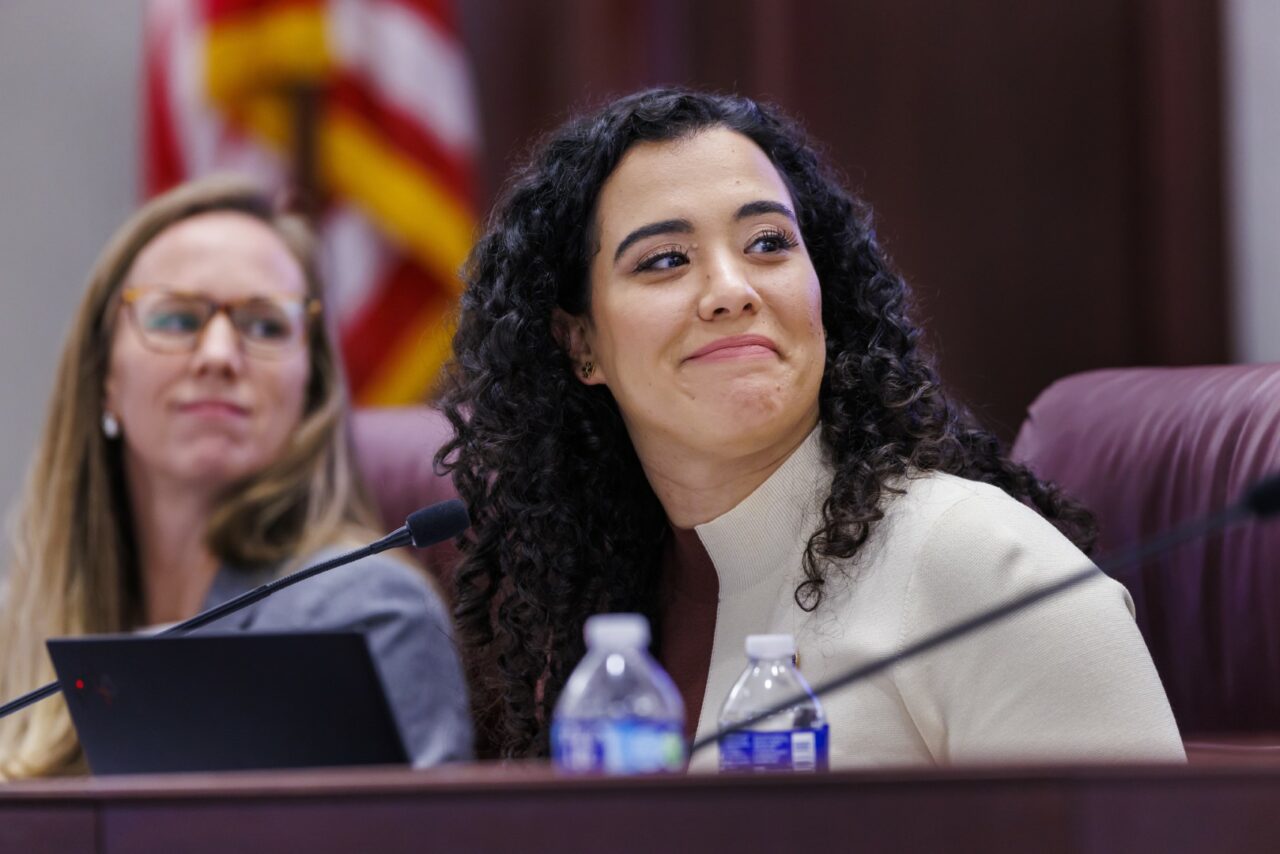 Bill advances to make associate degree-holders eligible for teaching certification
Florida Politics | By Anne Geggis | March 21, 2023
The bill would take the last two years of college and turn them into a paid apprenticeship.
An effort to solve the teacher shortage crisis at the state's public schools would mean loosening the requirement that teachers need a bachelor's degree, according to a bill advancing in the Senate.
Republican Sen. Alexis Calatayud has introduced legislation (SB 244) that echoes many of Gov. Ron DeSantis' educational priorities. It also adds news bonuses for first responders and military veterans who want to pursue a teaching career.
The bill received unanimous support in the Senate Appropriations Committee on Appropriations at its second committee stop.
"This bill is focused on the future of our state — our kids," Calatayud said. "This bill creates a pipeline into teaching that's needed to make sure our school districts and our children have what they deserve."
Teachers who achieve at least a 3.0 grade point average will be eligible to be mentored for two years in the classroom of a teacher with at least seven years experience.
Instead of paying for an additional two years of college, the apprentice will be paid as a member of a school's support staff. And the class that the apprentice takes on with his or her mentor teacher can be 1.5 times larger than state class size limitations allow.
Right now, a bachelor's degree is required for either of the Educator Certificates the state offers, unless the candidate falls under the program for military veterans that the Legislature approved last Regular Session (SB 896).
The bill earned kudos all around from Calatayud's fellow Republicans.
"We need to grow our own in the state of Florida and this is a wonderful way to do it," said Sen. Gayle Harrell, who represents Palm Beach, St. Lucie and Martin counties.
The state is currently facing a teacher shortage that seems to be worsening, according to information from the state's most prominent teachers union. The midyear counts from the Florida Education Association show educator vacancies have more than doubled since the COVID-19 pandemic. In January 2020, the union counted 2,448 vacancies, compared to 5,294 last month.
But a spokeswoman from the Florida Department of Education (FDOE) last month called reports of a teacher shortage "a myth generated by media activists and teachers' unions."
"As of Sept. 1, the total number of teacher vacancies in Florida was 4,442, as reported by school districts. For context, Florida has roughly 185,000 teachers and the state's vacancies on Sept. 1 represented approximately 2.4% of teaching positions, which is also around 1.2 open positions per school on average," said Cassie Palelis, FDOE Press Secretary, noting the vacancy rate is half the rate of the rest of the country.
Calatayud's bill does not yet have a House companion.