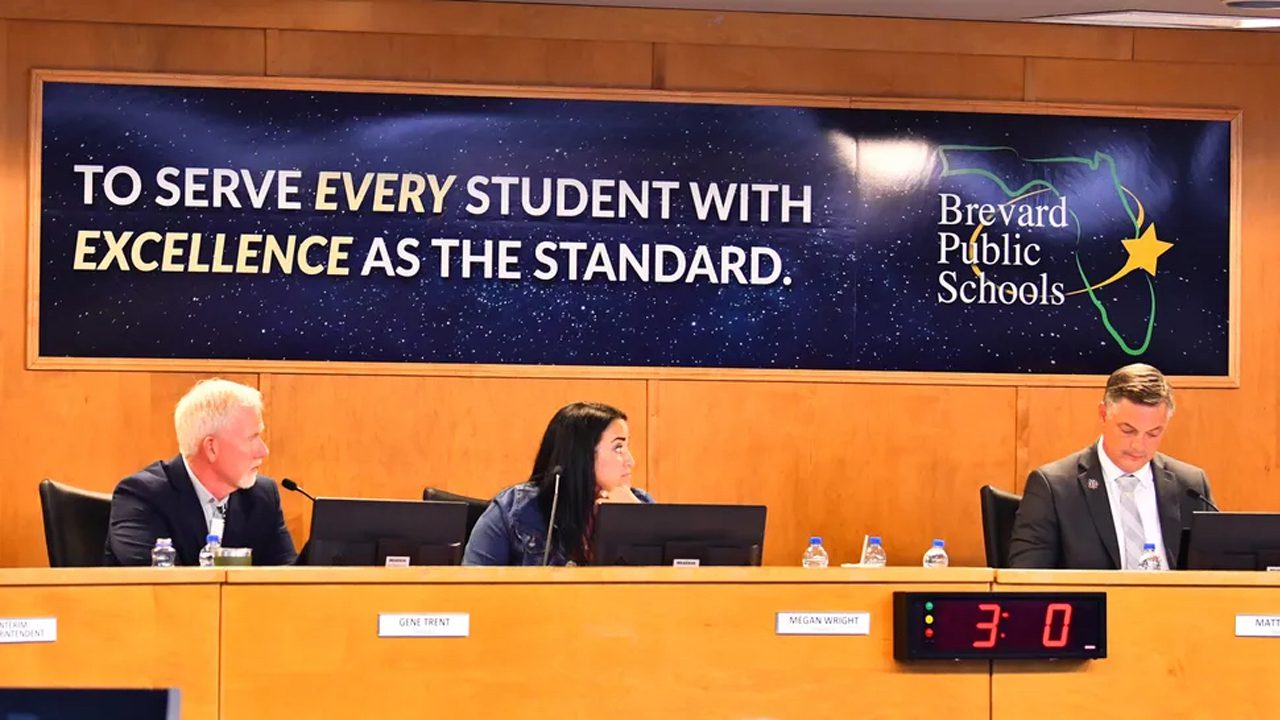 Brevard school board selects 11 semifinalists for superintendent role
Florida Today | By Finch Walker | April 4, 2023
The candidates will be sent a list of questions, which they must respond to with written and video responses.
The Brevard County School Board chose semifinalists for the district's superintendent position during a Tuesday morning meeting, narrowing the list of applicants from 33 to 11.
During the 9 a.m. meeting, which lasted just over 30 minutes, Florida School Board Association members spoke to the board about the process of choosing candidates for the position. Each board member listed their top picks from the pool of applicants, which can be found on the district's website. From there, candidates who were chosen by two or more school board members were selected as semifinalists. In total, 11 candidates were named semifinalists.
Board Chair Matt Susin said he's not just looking for candidates with a background serving as superintendent, but for those he believes will help kids from low socioeconomic backgrounds, as well as candidates who will prioritize preparing students for the workforce and competing against private and charter schools.
"We are in a different unique opportunity in that the Space Coast is the pipeline for workforce for not only the state of Florida and maybe nationally, but also … we have to take care of our businesses here, but then also be the footprint for what exists in the launches to space, because a lot of the space travel will come out of here," Susin said.
Candidates selected by four board members:
Mark Rendell, principal at Cocoa Beach High School
J. Rebecca Raulerson, regional assistant superintendent for Polk County Public Schools
John Stratton, superintendent of Hernando County Schools
Jason C. Wysong, deputy superintendent for Seminole County Public Schools
Peter B. Licata, regional superintendent for Palm Beach County School District
Candidates selected by three board members:
Ernie Lozano, executive director of behavioral threat assessments at Broward County Public Schools
Mark K. Vianello, chief operations officer for Marion County Public Schools
Kim D. Moore, assistant superintendent for career and innovative programs at Pasco County Schools
Candidates selected by two board members:
Scott Schneider, chief of schools at Duval County Public Schools
James Larsen, senior executive director in federal grants at Orange County Public Schools
Stephen Kingston, retired United States Navy captain
The candidates will be sent a list of questions and asked to provide written and video responses, which BPS will post on their website by last evening April 13 or the morning of April 14.
From there, the board will meet again on April 18 to identify finalists, and onsite interviews will be conducted on April 27 and 28. The superintendent is set to be chosen May 2, and his or her contract will be approved at a May 9 school board meeting.
The selection of applicants came only a few days after the application window closed on March 31, and just a week after Interim Superintendent Robert Schiller was placed on administrative leave.
The move was made after Schiller blasted the board in an email response to board chair Susin and board attorney Paul Gibbs regarding proposed amendments to his employment contract, as well as behind-the-scenes interactions and recent records requests that Susin feared could be leading to potential legal action.
In November, former superintendent Mark Mullins stepped down from his position when the newly elected board brought up reviewing his contract. He resigned before the issue could be brought to a vote.