WWMT | By The National Desk | May 31, 2022
WASHINGTON (TND) — Shooting incidents among children and schools continue across the nation, sharing similarities to when Salvador Ramos opened fire at Robb Elementary. Others occurred in the aftermath.
They include, but are not limited, to the following:
FLORIDA (HILLSBORO COUNTY)
An 18-year-old was arrested Sunday for allegedly making a school-based shooting threat in Florida.
The Hillsborough County Sheriff's Office says Corey Anderson was arrested at a home in Lutz and charged with a Written or Electronic Threat to Conduct a Mass Shooting or Act of Terrorism.
According to the sheriff's office, detectives received a tip on Sunday and discovered that Anderson posted images of himself with what appeared to be a handgun, rifle and tactical style vest.
Deputies say the photo was distributed with this caption: "Hey Siri, directions to the nearest school."
Investigation revealed the handgun and rifle were airsoft guns.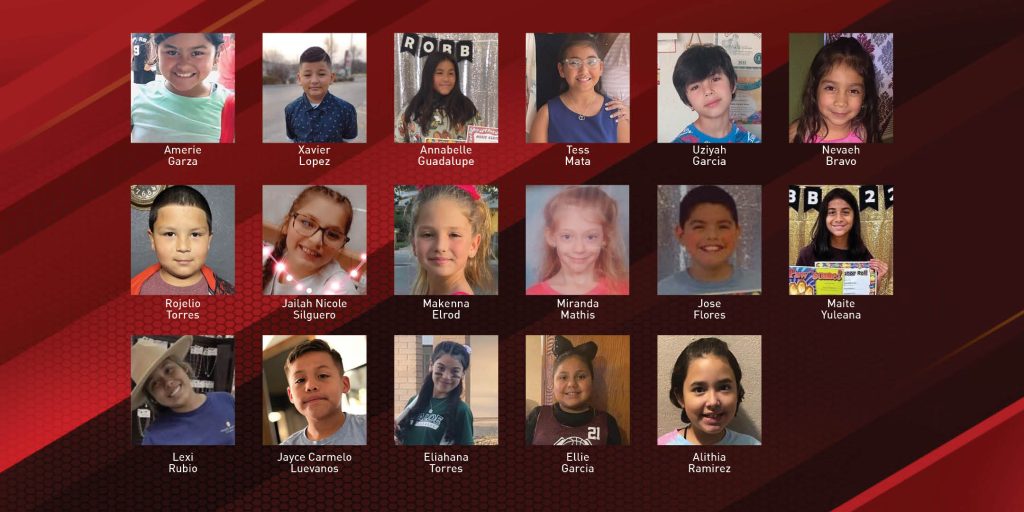 "This type of threat is unacceptable. This man intentionally instilled fear into our community as a sick joke, but be warned, this is no laughing matter," Sheriff Chad Chronister said.
FLORIDA (LEE COUNTY)
A 10-year-old Florida student was arrested Saturday for allegedly making a threat of a mass shooting.
The Lee County Sheriff's Office posted on Facebook that Daniel Issac Marquez is charged with Making a Written Threat to Conduct a Mass Shooting.
"This student's behavior is sickening, especially after the recent tragedy in Uvalde, Texas," Sheriff Carmine Marceno says in a statement. "Making sure our children are safe is paramount. We will have law and order in our schools! My team didn't hesitate one second, not one second, to investigate this threat."
The sheriff's office says it learned on Saturday "of a threatening text message sent by a fifth-grade student at Patriot Elementary School in Cape Coral."
Deputies say the School Threat Enforcement Team immediately began analytical research. The Youth Services Criminal Investigations Division then assumed the case.
Detectives interviewed Marquez and developed probable cause for his arrest, according to the sheriff's office.
"Right now is not the time to act like a little delinquent. It's not funny," Sheriff Marceno stated. "This child made a fake threat, and now he's experiencing real consequences."
FLORIDA (CAPE CORAL)
A 5th-grade student was arrested after police say he sent a text message threatening a school shooting to another student.
The Lee County Sheriff's Office said it learned of a threatening text sent to a student of Patriot Elementary School in Cape Coral.
Due to the age of the student, the Youth Services Criminal Investigations Division handled the case.
The student who the Sheriff's Office said sent the text was arrested and charged with making a written threat to conduct a mass shooting. He is 10 years old.
TEXAS
A student was arrested Wednesday for allegedly making terroristic threats against Seguin High School.
Seguin Police officials said they received a report around 5:30 p.m. Wednesday from a teacher that the student, Joel Plascencia, 19, allegedly made a comment that he was "going to bring an AK-47 to the school."
This threat comes just a day after the tragic school shooting at Robb Elementary in Uvalde where 19 students and two teachers were killed.
During the investigation, officers found that Plascencia had told another student that he threatened several times to bring his AK to school on Thursday. Staff members at Seguin High School said they warned Plascencia that his comments "where not humorous, and that they needed to cease."
But Plascencia did not stop from making the threats and banned him from all Seguin ISD campuses for the remainder of the year.
A heart-shaped balloon flies, decorating a memorial site outside Robb Elementary School in Uvalde, Texas. In a town as small as Uvalde, even those who didn't lose their own child lost someone. Some say now that closeness is both their blessing and their curse: they can lean on each other to grieve. But every single one of them is grieving. (AP Photo/Wong Maye-E)
A warrant was issued for Plascencia's arrest. He was charged with Terroristic Threat, which is any threat made that causes or places the public in fear of imminent serious bodily injury.
RHODE ISLAND
19 children and two teachers were killed by a gunman at Robb Elementary School in Uvalde, Texas. Authorities across the United States have received reports of cases involving threats of mass violence, as well as guns and ammunition at schools.
CALIFORNIA
A gun and a loaded magazine were found in a second grader's desk at a Sacramento school after other students alerted the staff that a classmate had brought a weapon, officials said.
The incident occurred Tuesday at Edward Kemble Elementary, the Sacramento City Unified School District said in a statement to families.
The staff called police "who secured the weapon and opened an investigation," the statement said.
We are grateful that this incident did not result in a tragedy such as those that districts have experienced, including today's tragic and senseless mass shooting at Robb Elementary in Uvalde, Texas," the Sacramento City Unified School District said. "This is due in large part to the bravery and awareness of the students who came forward and alerted staff at Kemble today."
In another case, Enterprise High School in Redding was placed on lockdown Wednesday morning due to reports of a possible student on campus with a handgun, according to the Redding Police Department.
School resource officers and school officials placed the high school on lockdown immediately.
The suspected student was found and quickly detained by officers.
As of 9:30 a.m., the situation was "stable," according to police.
Authorities said no students were harmed and no shots were fired.
NEW MEXICO
A school in Melrose was locked down for about 90 minutes Wednesday morning after a student threatened gun violence, officials said.
(A) young man told his friend that he was going to shoot up the school," District Attorney Brian Stover said.
Stover said the student who allegedly made the threat was located immediately and the threat was eliminated. "He did not have a weapon," Stover said.
NEVADA
Police were on the lookout for three suspects who were allegedly shooting at a child with an airsoft gun near Katherine Dunn Elementary School in Sparks Wednesday afternoon.
The Sparks Police Department initially said they were investigating reports of multiple armed suspects near the area of O'Callaghan and Rosemary drives just before 3 p.m.
Officer Nick Chambers with SPD described the incident as a social media trend gone wrong.
Authorities said they determined it was a "false report."
MARYLAND
A 46-year-old man was arrested Wednesday morning in St. Mary's County after threatening mass violence at an elementary school and a local business, police said.
Earl Benjamin Washington, Jr., called Gale-Bailey Elementary School and a business in White Plains on Tuesday, making multiple threats of mass violence, according to a statement from the Charles County Sheriff's Office.
Officers believe Washington's threats are domestic-related and were made to people he knows.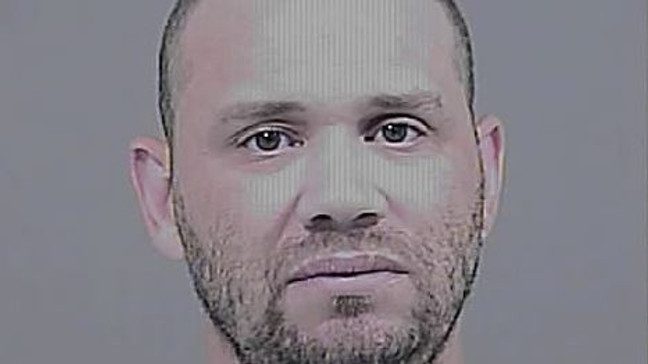 In a separate case, Baltimore City Public Schools said the Baltimore Montessori Public Charter School was put on lockdown Wednesday because of a threat.
But authorities said the threat was unfounded.
The lockdown was later lifted.
ALABAMA
Firefighters responded to multiple car fires in the parking lot of Hillcrest High School Wednesday morning, according to the Tuscaloosa Fire Department.
The fire department said the first report of the fires came in shortly after 10 a.m.
There were at least five cars that were damaged, but no injuries were reported.
Authorities said the cause of the fires was not immediately known.
SOUTH CAROLINA
A public charter school in Goose Creek held an emergency e-learning day Wednesday after a 31-year-old man's body was found in its parking lot.
Authorities said the body was discovered by a school staff member of the school, who had just arrived for work around 6 a.m.
Police said the man's identification was being withheld until family members were notified.
Police said the man does not have an affiliation with the school.
Authorities also added that students were not present when the body was discovered.
ILLINOIS
A student brought a gun to Lee Elementary School, according to the Springfield Police Department.
Authorities said police were called to the school around 10:20 a.m.
The firearm was quickly secured by the staff and was not displayed by the student at any time while on school property," said police.
The department announced it will provide extra patrols at the schools until the end of the school year.
NEW YORK (SYRACUSE)
A 13-year-old Syracuse school student is facing multiple charges after police said he tried to bring a loaded handgun to Edward Smith K-8 School.
No one was hurt and police said they are not sure why the student brought the gun.
Parents said they were scared when they received a call from the principal, but Syracuse City School District Superintendent Jaime Alicea said as soon as they heard about it, they took action.
David Drahushuk, who is a parent, shared his emotions.
Immediately, as a parent, your mind rushes to, 'is my kid okay,' and then a wave of relief that everything was okay, no kids were hurt, is beyond words," said parent David Drahushuk.
Another parent, Fatima Zulanovic, shared similar sentiments.
I was feeling horrible, it almost made me cry," said Zulanovic. "I have two kids that go to school here and from now on, it makes me so worried about sending my kids to school."
NEW YORK (LAKE LUZERNE)
A student from the Hadley-Luzerne school district is not allowed in person at school for the rest of the school year following a threat posted to social media, according to the district superintendent.
According to a posted message on the school website, a student is accused of posting that threat, referencing plans to do harm when school reopened.
The district is scheduled to return on Tuesday.
School officials say they have been in contact with the Saratoga and Warren County Sheriff Departments, who are investigating.
An increased law enforcement presence is also planned for when school reopens and for the remainder of the week.
"We would like to thank the people who "saw something and said something." It is important that we all work together as a community to help everyone feel safe. Please continue to report concerns to school administration," said Superintendent Beecher Baker.
While the post did not say the student was suspended, that student is barred from being in person at the school.
TENNESSEE
Chattanooga Police released the ages of the 6 victims of a shooting over the weekend, revealing that they are all minors. In a city of nearly 200,000 people, the shooting happened in the core of downtown, where both locals and tourists gather daily.
Two are females, age 15.
Three others are 15-year-old males.
One victim is a 13-year-old male.
Chattanooga Police say the shooting started after two groups met in a shopping area in what seems to have possibly been the start of some sort of fight.
CPD says that one of the people injured may have been targeted, but that many were unintended targets.
"When the first shots started going off, I looked in the mirror of my car, because the back end of my car was facing towards the where all the groups were, and all I could see was young kids and teenagers running for their lives," Georgia resident Patrick Hickey says.
He says he went to help some of the kids who were shot, trying to stop the bleeding from one of their wounds.
"I went back to the car to see if there was anything I could find until EMS got there, to kind of put pressure on it to help out, and I found a shirt in the back of the car," Hickey says.
Hickey says he waited with several victims until emergency responders got them into ambulances.
"I wanted to make sure that they were okay," Hickey says. "It was something that I'm probably not going to forget for a long time."
"We were two blocks away from where the shooting took place, and it's tragic and unfortunate, but things like this are gonna happen," says Frank Koudelka.
OHIO
A 13-year-old West Clermont Middle School student was accused of making school threats to other students and staff Wednesday morning.
Clermont County deputies were called to the school on Clough Pike at about 7:30 a.m.
School staff searched the student's property and didn't find any weapons or ways to carry out the threat.
The student admitted to detectives that he made the statement but said he was just joking.
The teenager is facing misdemeanor charges of aggravated menacing, as well as making false alarms.
He was taken to juvenile detention.
WARNING SIGNS
Meanwhile, experts said there are often "warning signs" of a mass shooter.
Some red flags experts encourage people to look for are any stress the potential shooter might be dealing with, such as financial stress, as well as stress from work or school.
A drastic change in their attitude, you see erratic behavior," said Dr. Chenelle Jones, Chair of Public Safety Programs at Franklin University. "We see high anxiety or depression if they're emotionally unstable and we know that they have been out and perhaps even stockpiled several different weapons and or guns. All of those can be signs that there is an impending mass shooting that's coming."