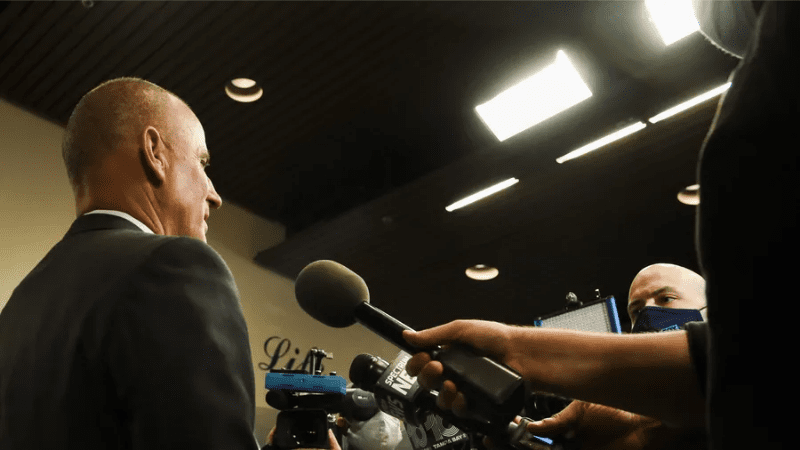 DeSantis overrules lawmakers, rejects penalties for school mask mandates
Schools that are eligible deserve the money, the governor wrote in a letter to the Department of Education.
Tampa Bay Times | By Jeffrey S. Solochek, Times Staff | June 2, 2022
Along with billions in budget vetoes, Gov. Ron DeSantis on Thursday rejected the Florida Legislature's approach to school recognition awards this year.
Lawmakers used their budget implementing bill to penalize a dozen school districts that imposed mask mandates in fall 2021 against the rules and guidelines set forth by the DeSantis administration.
They said the $200 million in funds for schools that meet grading benchmarks would be limited to those in districts that put parents first and complied with the health department's emergency orders on facial coverings.
Hillsborough County was among those that stood to lose millions, most of which usually goes toward teacher and staff bonuses.
DeSantis instructed the Department of Education, which administers the recognition funds, to ignore the legislation. During session, he said he did not support punishing schools, but agreed with holding administrators accountable for their actions.
The State Board of Education levied financial penalties against school board members in the dozen counties. Lawmakers pushed for more.
The governor reiterated his stance in a Thursday letter to education commissioner Manny Diaz Jr., which was unusual because it was essentially a line item veto of wording rather than an appropriation.
The letter cited state law, saying the recognition money is intended for schools, and that those that have earned it should not be denied the funds because of a decision their district made.
DeSantis said teachers across the state "did an admirable job under unprecedented circumstances" and should not be excluded. DeSantis did not fund recognition awards for schools in 2020, when the state did not test students or issue school grades.