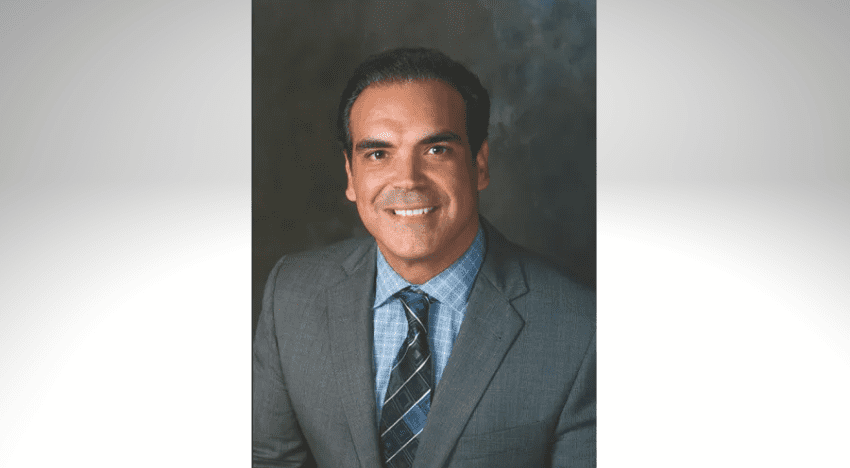 Does Pasco School Board candidate live in his district? Opponents say no.
Al Hernandez says he plans to move into a house in District 1 that's being renovated, but hasn't been able to yet.
Tampa Bay Times | By Jeffrey S. Solochek | June 30, 2022
ZEPHYRHILLS — As the race to replace retiring Pasco County School Board member Allen Altman heats up, two of the hopefuls for the District 1 seat are questioning whether the third belongs on the ballot.
Candidates Steve Meisman and James Washington each have contended that Al Hernandez, a Humana executive and Pasco-Hernando State College trustee, did not live in the east county district at noon on June 17, the final date to qualify for the Aug. 23 election.
State law requires candidates to reside within the district they wish to serve "at the time she or he qualifies."
Hernandez purchased a house in Zephyrhills, which is within District 1, in April after pre-filing papers indicating his intent to seek office. He said he planned to move into the house on 20th Street but the necessary renovations could not be completed in time.
Hernandez, who has the backing of many establishment political leaders, said he and his wife tried to live in the house during the improvements. But with delays because of difficulties finding workers, materials and certain appliances, "We couldn't do that."
"I can't live there yet because it's not livable," he said Tuesday, adding he expected the work to be done shortly.
On Wednesday, the city of Zephyrhills code enforcement department placed a stop work order on the house, for which no permits had been pulled. Hernandez said he did not believe he needed any permits to fix the interior, noting that he did not alter the structure.
Later in the day, the city lifted the order after meeting with Hernandez.
The family meanwhile has remained in their Odessa home. Hernandez said he visits the Zephyrhills house daily, and also has changed his homestead exemption and other documents to indicate his seriousness about relocating and serving the community.
Washington and Meisman weren't too convinced.
"Intent is good," said Washington, a Pasco High teacher who moved into District 1 before the qualifying date.. "But intent is not what the letter of the law says."
Meisman, who has lived in the district more than a decade, questioned whether Hernandez — who also owns several properties in west Pasco — would move from his 4,346 square-foot home with a pool in a gated Odessa community to an 884-square-foot house in Zephyrhills.
"Who's going to believe that?" he said. "He's not going to live here."
Meisman noted that the issue might seem minor to some people because each board seat is decided countywide. But he contended it's important to have representation of the varied communities throughout the county, so districts matter.
Hernandez said he fully plans to live in Zephyrhills, explaining he likes the idea of a small home in a tight-knit community, similar to growing up in Cuba. He said he and his wife don't need as much space now that their children are adults.
Supervisor of Elections Brian Corley said candidates file an oath when filing, in which they attest to their residency. His office does not have an investigative wing to verify each one.
To challenge a candidate, Corley said, someone would have to take up the matter with the Florida Elections Commission or file a lawsuit. He added that "residency" is not defined in statute, placing the burden on candidates to demonstrate where they lived.
"But you've got to live where you say you lived," Corley said. "Residency is not a state of mind."
So far, no one has made a formal challenge to Hernandez's qualification.