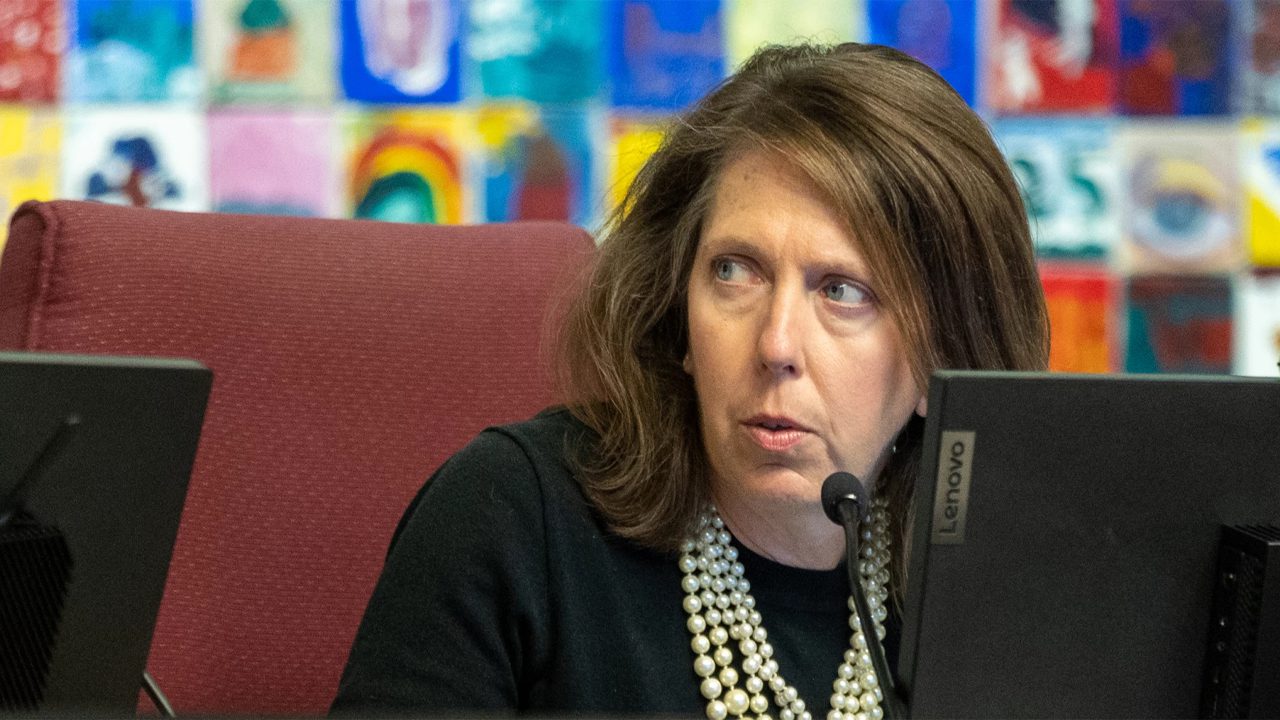 Duval Schools needs a short-term superintendent by June 6
WJCT News | By Claire Heddles | May 16, 2023
Duval Schools' new superintendent search is more urgent than some people might think, according to School Board chair Kelly Coker.
A superintendent must be in place by the board's next monthly meeting June 6 under state law, Coker told the board during an hourlong discussion about the superintendent search Tuesday.
Retiring Superintendent Diana Greene will go on leave at the beginning of June and officially retire July 24. Some on the board want to tap someone in-house who knows the district well — the name of Greene's deputy superintendent, Dana Kriznar, came up a few times. She's a 37-year district veteran.
'I think we need somebody who understands where we are," board member Darryl Willie said. "I think Dr. Kriznar would do a fantastic job. I've seen her work firsthand. I know it would be great."
Board member Charlotte Joyce said the district needs an outsider, in part because of the district's pending legal battles over teacher misconduct at Douglas Anderson School of the Arts.
"I just felt like someone with a fresh set of eyes, very objective to what is going on and not really any ties is super important to get us through that piece," Joyce said.
The board floated the possibility of three people filling the post: one for the month of June, one during a six-month search period and an eventual permanent superintendent. The short-term superintendent could be tasked with making organizational changes ahead of a permanent leader, according to board member Lori Hershey.
"Someone who comes in and does focused reorganizational work. It's painful, and they are not usually somebody who stays around much longer, but they certainly prepare the way for somebody else," Hershey said.
District attorney Ray Poole asked board members to send him lists of possible candidates, and he'll see who among that list could start in June. The board plans to go over potential short-term candidates during a special meeting next Tuesday, May 23.
The School Board plans to begin the search for a permanent superintendent later this summer, likely by bringing in an outside consulting firm, according to the board's discussion.