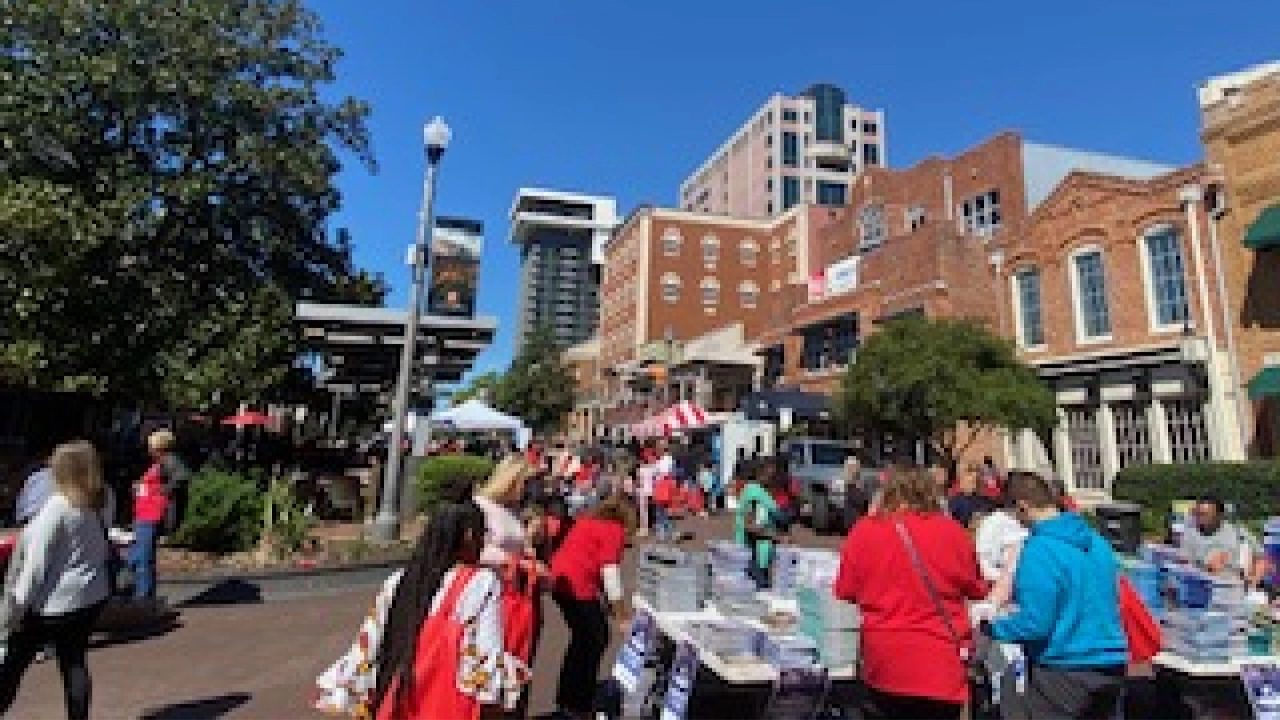 Florida teacher union leaders and book authors are rallying together amid new state laws
WFSU | By Adrian Andrews | March 15, 2023
Hundreds of people turned out to downtown Tallahassee as Florida Education Association President Andrew Spar and partners gave out more than 25,000 books. Spar says that the giveaway is meant to encourage reading and offer kids an opportunity to discover stories from authors that they can relate to.
"For too many of our students they don't have that opportunity to have a new book," said Spar. "Let alone a book that they see themselves in or a book that excites them. We need books in our schools that are by diverse authors and by diverse topics."
Teachers attending the event burst into applause as Leon County Schools Superintendent Rocky Hanna made remarks. Hanna is facing a state inquiry over the degree to which his personal views have impacted his job. He's clashed with the DeSantis administration over education issues. He suggested at the rally that state lawmakers are creating division between educators and student success, not only in the classroom but at home.
"What's happening in the building behind me, is very concerning," said Hanna. "It's disappointing that we are now pitted parents against teachers. For so long we have worked together where the parent and the teacher were supportive of the child. But now unfortunately we find ourselves in a different time. "
The new law requires districts to publicly post classroom materials and create processes for removing books that violate state law. It's been heavily criticized by schools and teachers statewide. As a result, several districts in the state have removed books from their libraries.