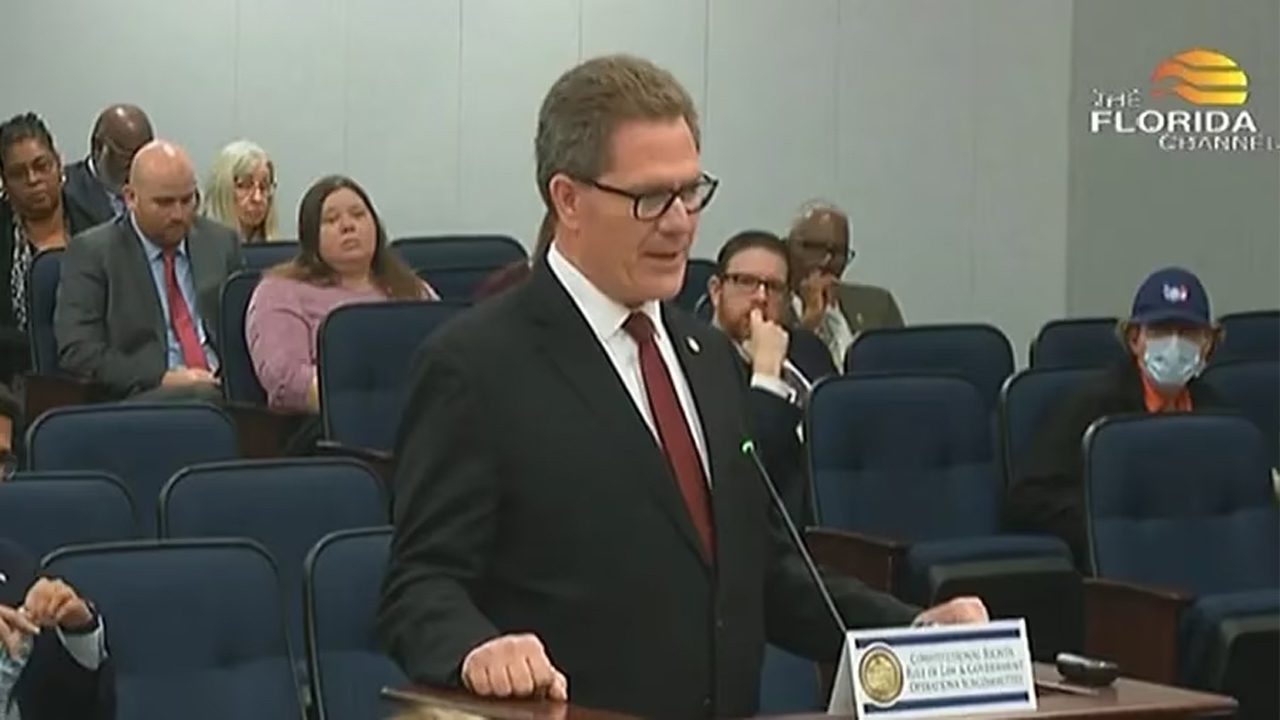 Florida GOP lawmakers advance new union rules despite workers' pleas
Tampa Bay Times | By Jeffrey S. Solochek | March 16, 2023
Opponents included working class Republicans who said the legislation would hurt them.
Two bills that would make it harder for public employee unions to stay certified breezed past Florida Senate and House committees on Thursday, despite forceful opposition from teachers, corrections officers, electricians and a host of other workers.
The Republican bill sponsors dismissed complaints from dozens of speakers, including many who said they were working class members of the GOP.
"The idea that this is going to negatively impact unions should be rejected out of hand," said Rep. Dean Black, a Jacksonville Republican who is sponsoring House Bill 1445. "We have empirical evidence to show that this is good for them."
Black referred to the time the Legislature increased required teacher union participation to 50%, and many unions reported an increase in membership.
He argued that the "simple reform" of requiring 60% participation would force unions to better represent the workers, improving transparency and integrity within the unions. Sen. Blaise Ingoglia, the Spring Hill Republican sponsoring the Senate version (SB 256), made similar arguments. The measure would not prevent anyone from joining a union or detract from the constitutional right to collectively bargain, he said.
Dozens of workers begged to differ, shuttling between the two committees hearing the legislation to make their case.
Elizabeth Rasmussen, a 15-year Polk County teacher, took umbrage at the provision that would disallow paycheck deductions for union dues.
"I do not need the government telling me what I can and cannot do with my paycheck," she told senators, arguing such a move does not reflect the conservative principles of small government that Republicans espouse.
A Tampa transit worker warned how the state could lose millions in federal funds if it hinders collective bargaining. A nurse in Miami's Jackson Memorial Hospital trauma center noted how her emergency team relies on its union to look after employment interests so they can focus on caring for patients.
She and others took issue with the fact that the bill would change their union requirements but not touch those for police and firefighters. They argued if the lawmakers really thought the legislation was protecting workers, they would have included those groups too.
State records indicate that police and fire unions have lower participation rates than most teacher unions.
Speaker Elizabeth May said she chose not to join a union, while others in her family have become members. She observed that the Florida Constitution allows for that freedom, while also protecting the right to collectively bargain.
May and others contended that by requiring 60% participation, lawmakers might be creating a scenario that forces workers to join the union in order to maintain collective bargaining with their employers.
William Scolnik, representing Communication Workers of America, said he's a single father and a Republican working to get by. The union helps protect workers, he said, while the bill does nothing to help.
"The people of Florida are speaking," Scolnik told senators. "Please stand with me, a working class Republican."
Democrats on the two panels said they got the message.
"We should be protecting the rights of these workers," said Sen. Shevrin Jones, D-Miami Gardens, noting that the few speakers favoring the measure came from conservative think tanks and private business interests. "The people did not vote for us to make their lives more difficult."
In the House committee, Rep. Katherine Waldron, D-Wellington, called the measure "unfortunate government overreach falsely disguised as a useful bill." Rep. Jervontae Edmonds, D-West Palm Beach, said it sent a clear message to public employees: "If you don't go running into a building or you don't arrest people, you have no value."
With little added discussion, the Republicans in both chambers advanced the bills to their next stops — the Senate floor and the House State Affairs Committee.