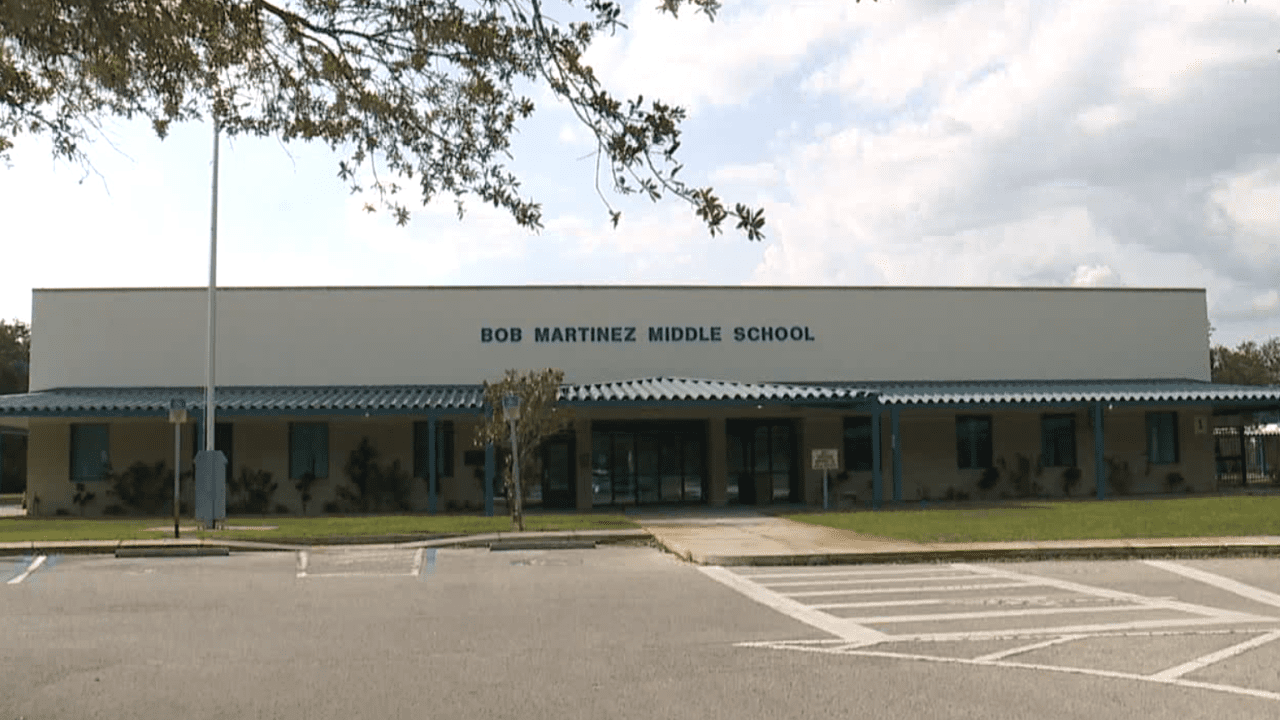 Florida teachers learning how to help students with mental illness challenges
abc Action News | By Wendy Ryan | June 1, 2023
HILLSBOROUGH COUNTY, Fla. — It is no secret that students are struggling with their mental well-being. But when they return to school in the fall, more help will be available. It is all part of the "Youth Mental Health First Aid Course," which is now mandatory for all school staff in Florida. Teachers are learning how to help students struggling with mental health through the course.
"I learned that I need to just close my mouth, and listen to what they're telling me, explained Dawn Perez, a teacher at Martinez Middle School.
Perez has worked at the school for over 20 years. She tells ABC Action News anchor Wendy Ryan that after taking the course, she knew immediately when she needed to help a struggling student.
She also learned that she must have honest conversations with her students.
"Almost immediately the next day, we actually had to spring into action because we could see one of our students as we were assessing her and listening to her that she really needed some help," said Dawn. "Well, one of the things is that you have to be direct with them because you want an answer. And so it's hard for me to look at my student and say, are you going to hurt yourself? Are you going to commit suicide? But you have to have that conversation."
"Some teachers might have said the wrong thing to their student and made it worse for the student," explained Rachel Cimino, a 6th grader at Martinez Middle School.
Rachel says that help for students is needed. She tells ABC Action News anchor Wendy Ryan that this past school year has been challenging, especially when communicating with people over text messages.
"If I say something mean that's meant to me as a joke, somebody might not take it as a joke. And that could hurt, you know, somebody's feelings. It can make me seem like a bad person. It can make somebody else seem like a bad person," said Rachel. "If a friend were to text me, Hey, I'm struggling. And if I don't see that text during lunch, I can't help them until like four o'clock in the afternoon," said Rachel.
The six-hour course follows a five-step action plan under the acronym "Algee." That steps include the following:
· Assessing for risk of suicide or harm
· Listening non-judgmentally
· Giving reassurance and information
· Encouraging appropriate professional help
· Encouraging self-help and other support strategies.
Licensed clinical social worker Katey Bellwood is a trainer for the "youth mental health first aid course, which is now required for all Hillsborough County school staff. This even includes cafeteria workers and bus drivers.
"This is a state-required course. Hopefully, by July, we'll have as many staff trained as possible. Youth Mental Health First Aid originated as a public education course. But we're using it in our schools to help teach our teachers, faculty, and school staff how to identify any worsening signs and symptoms of a mental health challenge that a youth in their school might be experiencing," explained Katey.
There are 140 schools in Hillsborough County with therapists on campus and nine contracted community-based agencies where a student can get help, even if they don't have insurance.
"We can either assist those students in receiving the services they need at the school, through the school-based staff, or perhaps providing a community referral for that young person," said Katey. "Through our district's mental health plan and that we have a team of six mental health clinicians. And we work to reduce any barriers that that student may be experiencing to receiving mental health services."
If you are worried your child will fall through the cracks, experts say don't give up.
"I would say never stop advocating for your child. You are their fiercest and best advocate, and the school staff is here to help," said Katey.
"I hope that everything that we've learned can definitely, you know, stop a kid from hurting themselves or, you know, feeling less about themselves when they don't need to," explained Dawn.
The Youth Mental Health First Aid Course is not just for school staff. Parents, family members, caregivers, neighbors, and others can take the course too.