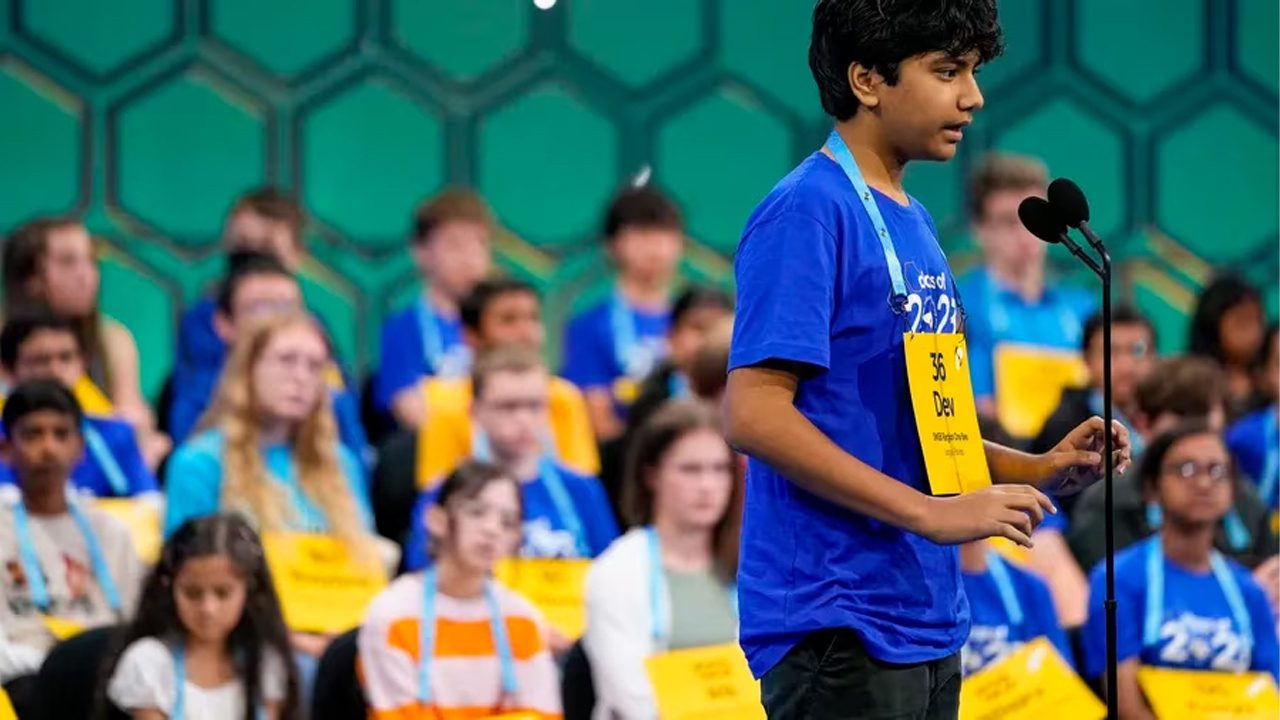 Pinellas middle school student makes National Spelling Bee finals
Dev Shah from Morgan Fitzgerald Middle could be the first Florida winner in two decades.
Tampa Bay Times | By Jeffrey S. Solochek | June 1, 2023
It's been more than 20 years since a Florida student has won the National Spelling Bee.
A Pinellas County teen has the chance to become the next one tonight.
Dev Shah, an eighth grader at Morgan Fitzgerald Middle School in Largo, is among 11 finalists who will face off at the Gaylord National Resort and Convention Center outside Washington, D.C. Shah, 14, is the last of nine Florida students to participate in the contest.
It's his third attempt to top the nation's best spellers, having tied for 51st place in 2019 and tied for 76th place in 2021.
Morgan Fitzgerald principal Ija Hawthorne said she agreed to hold school-wide spelling bees at Shah's request in 2020.
"He sold it to me that it would be a really good idea not only for the student population, but also for the district," Hawthorne said. "He was very transparent what his goal was — he wanted to win it all, and he wanted as much practice as possible."
In the end, assistant principal Leah Donnelly said, he helped change the culture of the school, which now eagerly anticipates its own annual challenge and has others hoping to follow in Shah's footsteps.
"He takes the initiative and he's very much a leader around school," Hawthorne said, also crediting Shah with establishing a math club that has helped Morgan Fitzgerald win the annual Math Counts contest.
Hawthorne said the school staff will be watching the finals, and "when he wins … we will make sure we are celebrating."
In his official bio, Shah — who is speller 36 in the competition — lists his other hobbies as reading, playing tennis, performing cello and solving math problems with friends. He says he also enjoys watching historical fiction movies and figuring out the daily Wordle puzzle.
To advance to the finals, he correctly spelled "poliorcetics" in the eighth round. It means "the art of conducting and resisting sieges," according to Merriam-Webster. He arrived at the national bee by correctly spelling "fustanella" to win his qualifying competition.
The winner gets a $50,000 cash prize, a medal and a trophy. To watch the finals, tune in to ION TV at 8 p.m. tonight.