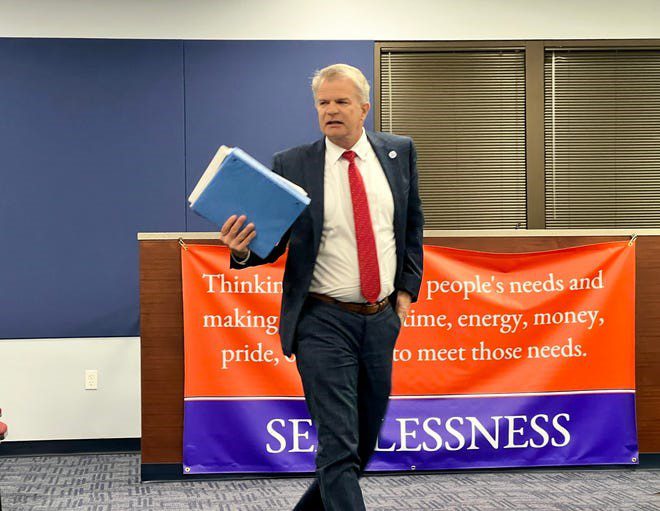 Former Sarasota Superintendent Brennan Asplen takes position at St. Johns County Schools
Sarasota Herald-Tribune | By Steven Walker | February 14, 2023
Barely two months following his political ousting as Sarasota County Schools Superintendent, Brennan Asplen is returning to a deputy administrator role in his previous school district.
Asplen, who was the superintendent in Sarasota since 2020 and navigated the district through the COVID-19 pandemic and Hurricane Ian, was forced out of his position by the newly-seated conservative majority on the Sarasota School Board in December.
Effective Wednesday, he assumes a position as a deputy superintendent at the St. Johns County School District, where he previously worked as a deputy superintendent of academic and student services before being hired as Sarasota's superintendent nearly three years ago.
"I was fortunate to be offered many different opportunities," Asplen wrote in a statement. "However, at the end of the day, Mari Ellen and I both agreed that our hearts and passion were still invested in serving in education and that returning to St Johns County School District was where we needed to be."
The conservative Sarasota School Board majority consisting of board members Karen Rose, Bridget Ziegler, Robyn Marinelli and Tim Enos took swift action toward removing Asplen as superintendent despite his achieving two "highly-effective" evaluations in two years. Asplen and the board ultimately agreed on separation terms.
The separation agreement between Asplen and the district included 32 weeks severance, with compensation for moving and legal fees.
Allison Foster, the district's executive director of human resources, was appointed interim superintendent on Feb. 7.