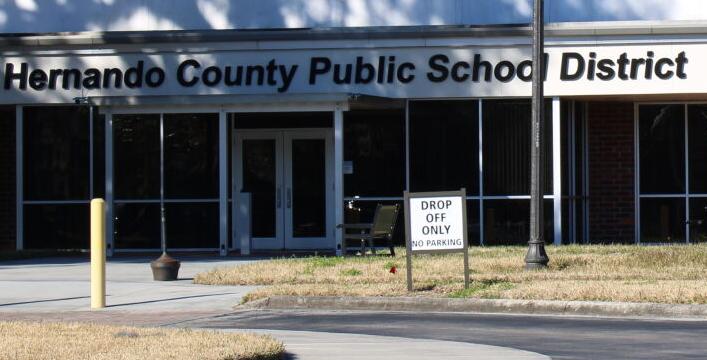 Hernando School Board to seek legal action against County Commission
Sun Coast News | By Hernando Today Staff | May 18, 2022
BROOKSVILLE – The Hernando County School Board has decided to take action on the delayed renewal of its half-cent sales tax by suing the Hernando County Commission.
At a special 10 a.m. meeting on Tuesday, May 17, the School Board voted to approve a lawsuit in regard to the referendum for the surtax ballot.
Last week, the County Commission rejected the school district's request 4-1 to place the renewal of the half-cent sales tax on the 2022 ballot, and instead placed it on the 2024 ballot.
In an email, County Commissioner John Allocco said he stood by his decision.
"The choice to place the half-cent renewal on the ballot three years early of the 2025 sunset is purely political and a way to avoid it and the 1 mil tax renewal being on the same ballot," he said. "The HCSB can sue the BOCC if it chooses and explain why it isn't. My decision stands, that a tax shouldn't go on a ballot for renewal until the election before it expires."
Although the current half-cent sales tax will not expire until 2025, the School Board has said that the county's rapid growth has made it more urgent that the school district prepare for that growth.
"Recently, the county approved 11,000 new housing units, bringing an estimated 3,700 new students to district schools," the School Board said in a press release. "As a result, the school district is asking for the renewal of the half-cent sales tax to be placed on the 2022 ballot to ensure scheduled school projects such as roof and HVAC replacement will have the funding to be completed on time."
"We must be proactive," Superintendent John Stratton said in the press release. "Waiting until 2024 to go before the voters will put us behind schedule in preparing for growth, causing over-crowded schools. Several of our schools are close to or at capacity now."
Voters in 2022 will have the opportunity to approve the renewal of the tax to start in January 2026, after the current half-cent sales tax sunsets.
The school district said it will present a plan for growth and a list of capital needs to the voters. Should voters approve the renewal in 2022, the school district would be assured that large projects currently in the five-year work plan would go uninterrupted and, when needed, the district could bond against sales tax funds to build a new school.
"We will certainly need to build schools to accommodate growth and, without adequate impact fees, the sales tax is the next best way to do that," Stratton said. "There is no other revenue stream available to build schools. It takes at least three years to build a school and those 3,700 students will be here well before then."