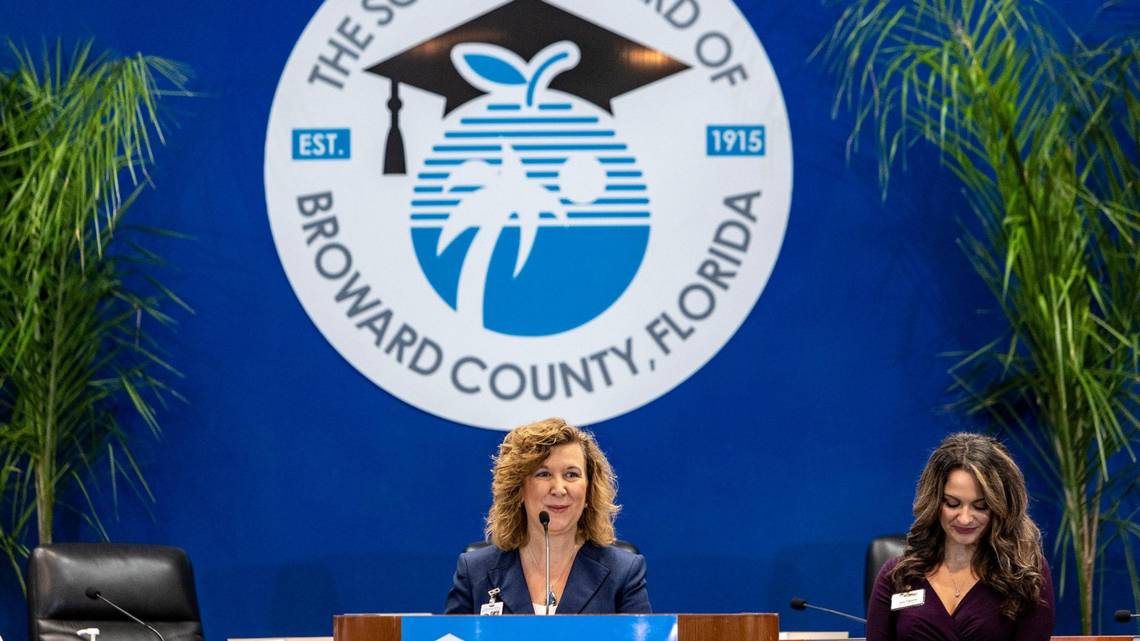 Husband of Broward schools superintendent lands director role in Miami-Dade schools
Miami Herald | By Sommer Brugal | September 19, 2022
Miami-Dade County schools recently hired Broward County schools Superintendent Vickie Cartwright's husband to be the director of business services, accountability and performance.
Carl Cartwright, a former superintendent of the Berlin Area School District in Wisconsin and a current law enforcement officer, will oversee all mandates related to the Marjory Stoneman Douglas High School Public Safety Commission, which includes the district's School Environmental Safety Incident Reporting system for tracking incidents of crime and violence, officials said. He is also a former director of Orange County Public Schools and will serve as a "conduit between district operations and Miami-Dade schools police as it pertains to any emergency response."
His hire was among the more than three dozen appointments board members authorized in September, part of its monthly approval of administrative reassignments.
The salary for the role, housed in the Office of District Operations, is $91,335, officials confirmed. He reports to Chief Operating Officer Luis Diaz.
Friday was his first day.
CONNECTIONS TO BROWARD COUNTY SCHOOLS
The hiring of Carl Cartwright comes as Vickie Cartwright and Broward County schools have been under heightened scrutiny in recent weeks following the August release of a scathing grand jury report.
One week after the report's release, Gov. Ron DeSantis suspended four Broward County School Board members, citing what he described as "incompetence, neglect of duty, and misuse of authority."
Then, after a meeting with a Florida Department of Education official to discuss safety issues identified in the grand jury report, Vicki Cartwright told three district officials to resign or face investigation.
On Thursday, the chair of the Florida Board of Education asked whether the board could suspend the Broward superintendent for defying DeSantis' mask mandate ban and requiring students and staff to wear one ahead of the 2021-22 school year. (At least seven other county school districts did the same, including Miami-Dade.)
Nevertheless, despite the challenges facing Broward County schools, Miami-Dade Chief Human Capital Officer Dawn Baglos said there were no concerns about hiring Carl Cartwright. Instead, she argued, his qualifications and ability to "navigate the two worlds" as an educator and law enforcement officer, speak to his hiring.
District officials said his law enforcement credentials are active. According to his resume, he's been an officer in the Orange County Sheriff's Department since 2003. He also holds a doctorate in philosophy in educational administration and supervision, officials said.
Neither Superintendent Vickie Cartwright nor Miami-Dade Superintendent Jose Dotres were made available for an interview.
The Office of District Operations, approved by the School Board in June, was formed to support functions related to food and nutrition, transportation, district inspections, emergency management, and comprehensive health services.
The move was part of the district's annual reorganization, which split school operations into two divisions, the Office of School Leadership and Performance and Office of District Operations, where Carl Cartwright will serve.