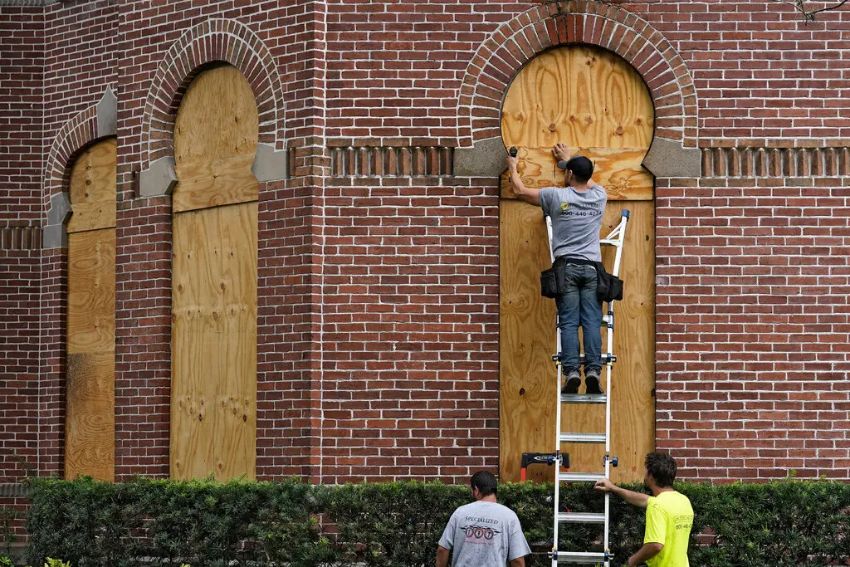 Majority of Florida Public Schools Cancel Classes Ahead of Hurricane Ian
The New York Times | By April Rubin | September 27, 2022
As Hurricane Ian drew closer to Florida, schools and universities across the state continued to announce closures and class cancellations for the week.
More than 50 of the state's 76 school districts canceled classes, many through Friday, according to the Florida Department of Education, which continuously updated its list as school districts provided news. About 30 colleges and universities also said they would close their campuses and cancel classes.
Florida has five of the ten largest public school districts in the United States — all of which announced closures. They included Miami-Dade, Broward, Hillsborough, Orange and Palm Beach counties.
Many public schools in the state became evacuation shelters, so it was unclear when they might be available again for students.
The Manatee County district, located south of Tampa on the Gulf Coast and along the path of the hurricane, closed schools Tuesday until further notice. The school district and the county's emergency management set up 17 shelters, where residents began to move into on Tuesday.
SAT testing was rescheduled in Flagler County from Oct. 1 to Oct. 15 and classes were canceled in the district, which is on Florida's east coast, south of St. Augustine.
"This is not a decision we take lightly, but we want to give our families enough time to prepare their homes for this storm or evacuate the area if they feel that is the best option for them," said Cathy Mittelstadt, the Flagler Schools' superintendent. "We also need to use this time to prepare the emergency shelter space our campuses offer, should people be asked to evacuate."
A Florida State University alert said students who choose to stay in Tallahassee will be advised to follow a shelter-in-place protocol. Boxed meals would be delivered to the residence halls before the storm.
At the University of South Florida, students living in residence halls in the St. Petersburg location were relocated to the Tampa campus if they did not have alternative housing options.
The University of Florida canceled all classes, including online, from Wednesday through Friday.
The University of Miami, a private school, said classes on its Coral Gables and Marine campuses would move online, as well as some from its medical campus. Dining halls and athletics would continue to operate normally
SCHOOL CLOSURES For a full, updated list of class cancellations, visit the Florida Department of Education site.