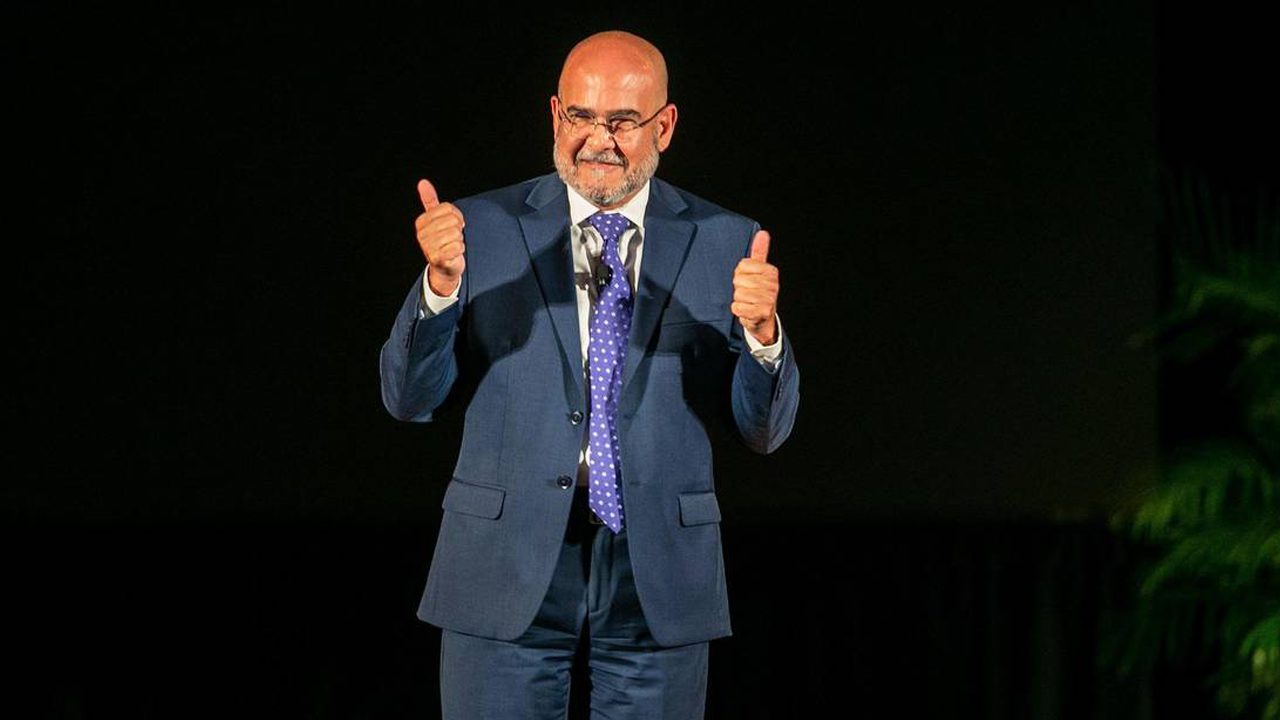 Miami-Dade schools superintendent contract extended up to three years
Miami Herald | By Sommer Brugal | June 21, 2023
The Miami-Dade School Board on Wednesday agreed to extend Superintendent Jose Dotres' contract for up to three years.
"Thank you for the vote of confidence," Dotres said to a round of applause from the board members and audience. "The fact that I get to continue the work is just wonderful. Again, thank you for your unanimous confidence in me. It's an honor to be your superintendent."
The extension — which would be through June 2027 — was slightly different from the original proposal, put forward by Chairwoman Mari Tere Rojas, who said earlier this month that an extension would benefit the district by providing continuity and stability in a time when districts across the state are facing superintendent vacancies.
When Rojas first raised the extension, she proposed a three-year extension. The proposal the board approved Wednesday provides for an additional two-year extension, ending Feb. 14, 2026, and "shall automatically extend and continue in full force and effect" through Feb. 14, 2027, unless either the board or the superintendent decide to terminate the contract. (The termination requires a 90-day notice before the end of the two-year extension.)
The agreement also requires the board to finalize a formal superintendent evaluation process — a measure some board members raised concern about earlier this month.
Board member Luisa Santos, for one, argued the board should finalize a procedure for assessing and evaluating the superintendent before discussing a possible extension. Vice Chair Danny Espino said he was "looking forward to that evaluation process and having that be a launch-off point for this conversation," especially because he hasn't had as many opportunities to work with Dotres as others as a new board member. Dotres, however, said the evaluation process had already been approved.
During the board meeting Wednesday, Rojas acknowledged the apparent confusion regarding the superintendent's evaluation. She called for a special meeting Wednesday to discuss an official process, which the board approved.
Dotres' first day as superintendent was Feb. 14, 2022. The board appointed Dotres in January 2022 to succeed former Superintendent Alberto Carvalho, who left the district after more than a dozen years to head the Los Angeles Unified School District.
Part of the school district's success, Dotres said Wednesday, can be attributed to valuing homegrown individuals that have been teachers and administrators — positions he and Carvalho held in the district prior to becoming superintendent.
His initial contract was for just two years — to February 2024, with the possibility to extend it to the end of the 2023-24 year — because of his participation in the state's Deferred Retirement Option Program.
During this year's legislative session, though, state lawmakers extended the program's participation period from 60 months to 96.
"The fact that the state made this decision [with] DROP, it has provided an opportunity of a lifetime to continue the work that I care about, because there's still a lot of work to be done."