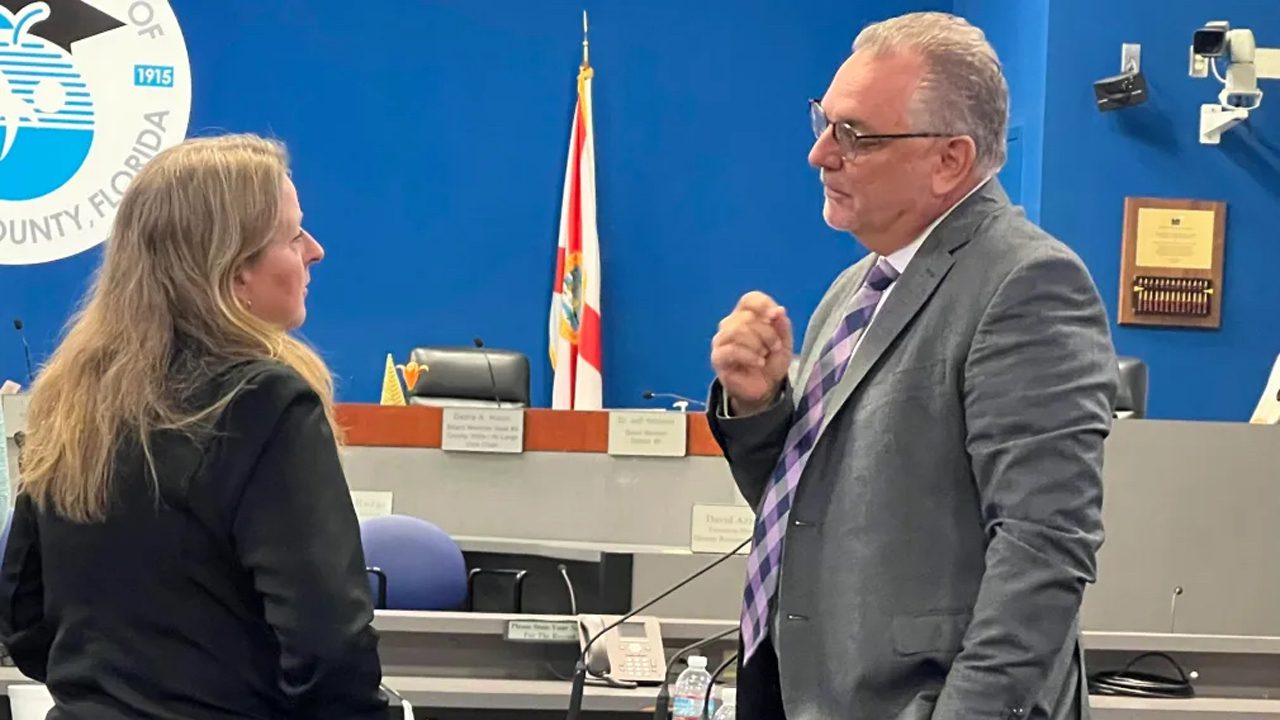 New Broward superintendent may be paid $360,000
South Florida Sun-Sentinel | By Scott Travis | June 21, 2023
Peter Licata would start his tenure as Broward schools superintendent with a three-year contract and a $360,000 annual salary, according to a proposed contract negotiated Wednesday.
Licata, 58, is leaving his job as the regional superintendent in neighboring Palm Beach County to lead Broward, the sixth-largest school district in the country. The School Board chose Licata over two other finalists June 15.
On Wednesday, he met with School Board Vice Chairwoman Debbi Hixon to iron out the contract details. Hixon filled in for Chairwoman Lori Alhadeff, who is out of the country.
The proposed contract is subject to School Board approval June 29 and could be changed. Licata's first day would be July 3.
The $360,000 proposed salary was reached after the school district first offered $320,000, and Licata's lawyer, Glen Torcivia, countered with $375,000.
"We all know salaries across the board in this country have gone sky high. McDonald's $15 an hour was aspirational years ago, now it's the minimum," Torcivia said during negotiations. "The Orlando superintendent just got $330,000, a much smaller district. You're one of the biggest school districts in the country."
Licata would be making more than the district's two previous superintendents. Vickie Cartwright, who left in February, was paid $350,000, while Robert Runcie, who resigned in 2021, was making $356,000.
If Licata is fired without cause during his three-year contract period, he would get 60 days' notice and would be entitled to 20 weeks of severance pay.
A possible sticking point is how many votes would be needed to fire him. Licata asked for a requirement of a supermajority of six of nine board members. In the past, it's only taken five votes.
Torcivia noted that the district has faced chaos in recent years due to a statewide grand jury investigation that cost the previous two superintendents their jobs and caused Gov. Ron DeSantis to remove four School Board members.
"Broward's a great district but you all know it's been difficult the last few years," Torcivia told Hixon and Marylin Bastista, the district's general counsel. "We've had governor appointments, people move, elections. No one has a crystal ball for what's going to happen, but Pete's leaving a very secure position for a great position, but one which in the last couple of years has been somewhat volatile."
The School Board has declined similar requests in the past, including by Batista. A lawyer initially interviewed for Batista's job declined the job offer because the School Board wouldn't agree to a supermajority to fire her.
Hixon agreed to recommend the provision to the full board.
"I support it, but you know the board," she told Licata and Torcivia.
The contract does not require Licata, who now lives in Boynton Beach, to move to Broward County, which the board had required of Cartwright, who was living outside of South Florida at the time.
"It's not required, but my wife and I have strongly considered it," Licata told the South Florida Sun Sentinel. "We live in very south Palm Beach County."
Licata and his wife, Judith, bought their current home in March 2021, according to property records.
Hixon and Licata said after the meeting they were pleased with the negotiations.
"There were a few points we negotiated on but I'm very excited we both landed in a place we both feel comfortable with," Hixon said. "We're very excited to have Dr. Licata come and be our superintendent."
Licata said he's eager to get final board approval so he can start in early July.
"I can't tell you how excited I am," Licata said. "This went extremely well. I think we're all in the same place. Let's get rolling. Let's get started."