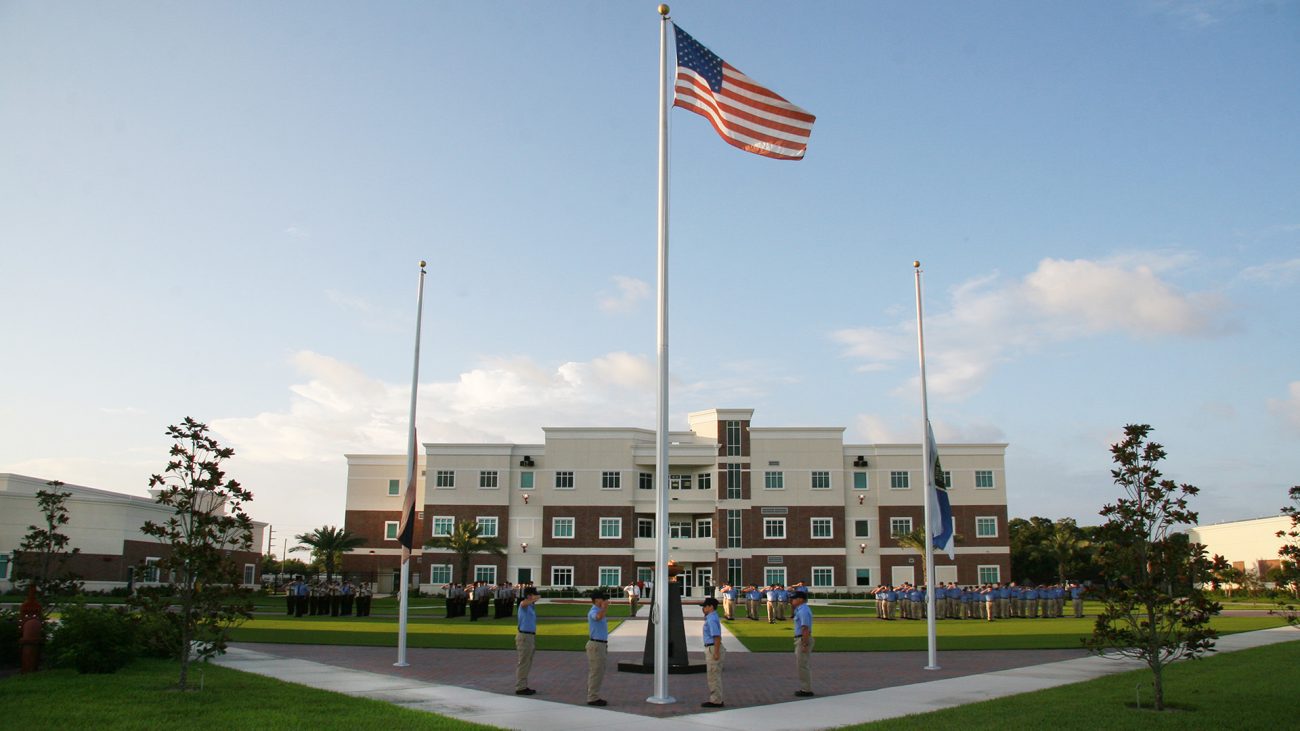 National Association of School Resource Officers Makes IRSC Official Permanent Training Site
IRSC | By Suzanne Seldes | October 17, 2022
FORT PIERCE, FL—Indian River State College (IRSC), home to Florida's most comprehensive, technologically advanced public safety training complex, is now a permanent official training location for the National Association of School Resource Officers (NASRO). The partnership expands NASRO's ability to deliver in-person courses in the southeastern United States, utilizing state-of-the-art classrooms and tactical training areas.
In addition to in-person training at IRSC's Treasure Coast Public Safety Training Complex, IRSC and NASRO plan to develop online coursework, allowing agencies to participate in training without being present on campus. This will reduce the cost of some of the courses and help relieve the drain on already shrinking training budgets.
NASRO members may also enroll in IRSC programs offered to earn training credits (CEUs) and college credits.
IRSC sees the partnership as a critical expansion of programming for first responders in South Florida and beyond, especially those responsible for the safety and security of students and educators. In February 2021, the College introduced Future Educators Response to Emergency Situations (FERTES), a program providing IRSC Bachelor's in Education students the skills and tools needed in an active shooter situation. IRSC presented FERTES to the Marjory Stoneman Douglas Public Safety Commission in the fall of 2021. The program was cited during a U.S. Senate Judiciary Committee hearing on the impact of gun violence on children in the summer of 2022.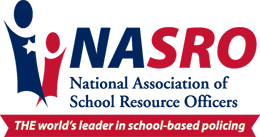 "Ensuring the safety of those studying at, working at and visiting our nation's schools and colleges is paramount," said IRSC President Dr. Timothy Moore. "Our partnership with the National Association of School Resource Officers underscores IRSC's unwavering commitment to this responsibility. We welcome NASRO and its members to our exquisite training complex, and we look forward to expanding their capacity to deliver training here in Florida and beyond."
This project has been in development for nearly a year. In the fall of 2021, NASRO Executive Director Mo Canady and Director of Operations Mac Hardy traveled to IRSC in Fort Pierce, Florida, to evaluate the campus facilities and survey the area. Their primary objective was to identify the highest-quality training venue for their students. They also need it to be economical, with easy access to a safe environment, quality lodging, great restaurants, shopping, and recreational activities. After touring IRSC's Treasure Coast Public Safety Training Complex and meeting the faculty, administration and staff, they both agreed a partnership with IRSC would greatly benefit the NASRO membership.
"Indian River State College had exactly what we were looking for—an exceptional facility, top-notch training staff and a great location," shares Mo Canady, NASRO Executive Director. "From its indoor tactical building to its mock village, from its classrooms to its training simulators, the Treasure Coast Public Safety Training Complex has immersive training environments that will greatly benefit our membership."
The College, located in Florida's Treasure Coast region, is close to I-95 and only 10 minutes from South Florida's beautiful beaches. It is easily accessible from Orlando, West Palm Beach, and Ft. Lauderdale airports.
IRSC's Treasure Coast Public Safety Training Complex houses a configurable multi-level tactical training building, indoor firing range, less-lethal training area, Virtra training simulator, urban village, and extensive classroom and conference spaces.
Another exciting aspect of this partnership between NASRO and IRSC is the affiliation of Masada Tactical, a company widely regarded as an innovator in law enforcement and military training. The Masada Tactical team of instructors—from the United States and Israel—have overseen the training and tactical operations for military, law enforcement, and security units for decades, making them some of the most authoritative individuals in tactical training. Their cadre brings unparalleled expertise and training to NASRO and will aid in developing new tactics, techniques, and procedures to address evolving threats.
NASRO training classes at IRSC will begin in the summer of 2023. The schedule of classes will be posted at nasro.org. Members are encouraged to sign up as soon as possible to guarantee their training at a premier training facility near the beautiful beaches of South Florida.
For more information about the Treasure Coast Public Safety Training Complex Indian River State College, visit https://www.tcpublicsafetytraining.com/.
About Indian River State College
A leader in education and innovation, Indian River State College (IRSC) transforms lives by offering high-quality, affordable and accessible education to the residents of Indian River, Martin, Okeechobee, and St. Lucie counties through traditional and online delivery. The College—ranked second most affordable in the nation—serves 22,000 students annually and offers more than 100 programs leading to Bachelor's degrees, Associate degrees, technical certificates and applied technology diplomas. It is a recipient of the Aspen Prize for Community College Excellence, the nation's signature recognition of high achievement and performance among America's community colleges.
IRSC is an Adobe Creative Campus, a Bloomberg Experiential Learning Partner and a Wolfram Technology Computational Thinking College.
About the National Association of School Resource Officers
The National Association of School Resource Officers (NASRO) is dedicated to making schools and children safer by providing the highest quality training to school-based law enforcement officers.
NASRO, the world's leader in school-based policing, is a not-for-profit organization founded in 1991 for school-based law enforcement officers, school administrators, and school security and/or safety professionals who work as partners to protect schools and their students, faculty, and staff members.